Dutch gymnast Epke Zonderland turned a slip into an epic save on the high bar on the last day of competition at the 2017 Gymnastics World Championships in Montreal over the weekend. The 31-year-old is known for his incredible high bar work and has a gold medal on this event from the 2012 Olympics, as well as two golds and three silvers from world championships in this event.
Zonderland qualified to the event final in Montreal with a routine packed full of high-flying releases. During the final, he missed one of his hands on a relatively easier release (for his routine, that is). His right hand fully grasped the bar but his left had reached out right into the bar, hitting his fingers on the bar and then reaching below it.
Typically, gymnasts fall off at this point, as the weight is too much for their one hand and arm to sustain. However, Zonderland managed to not only stay on the bar, but to swing into a giant out of it and keep going in his performance.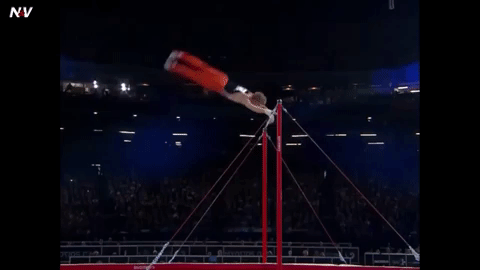 After Zonderland's routine, the massive video screen in the arena replayed the skill multiple times to huge cheers from the audience, clearly a crowd favorite moment. But something that got almost as many cheers was his teammate Bart Deurloo's reaction, which they also displayed on the big screen in slow-mo.
De reactie van @BartDeurloo op het moment dat @epkez van de rekstok dreigt te vallen, maar dan aan n arm verder ronddraait. pic.twitter.com/cdTz94quBW

— NOS Sport (@NOSsport) October 8, 2017
In a
post-meet interview
Deurloo talked us through his reaction to Zonderland's save, saying it was pure willpower that helped Zonderland finish his routine.
While Zonderland said he didn't get any bonus points for his save (or invention of a new skill by catching his Kovacs with one arm), he still posted an impressive score, which held up through the rest of the final to give him the silver medal.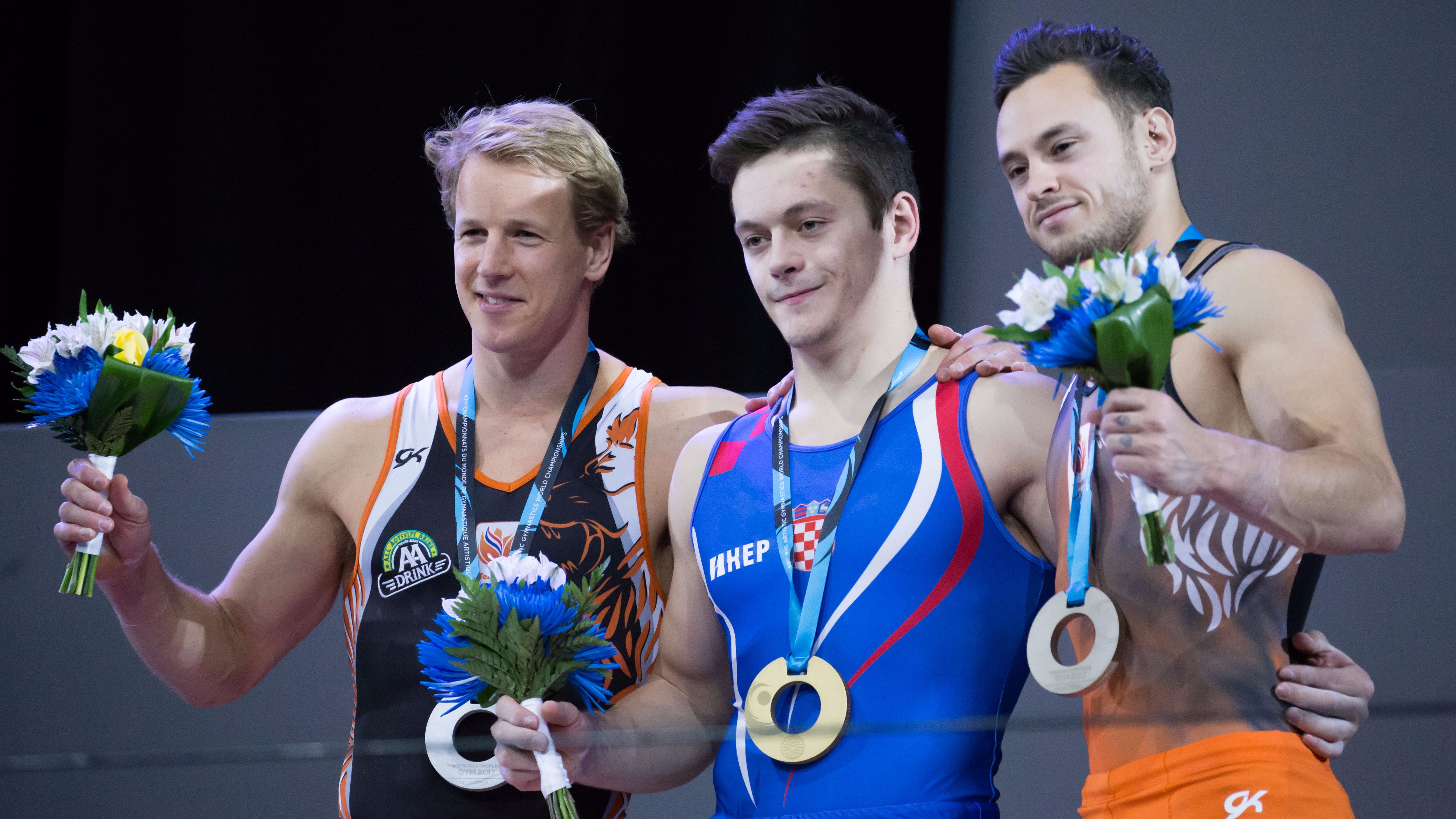 After the competition,
Zonderland said
his nickname may have to change from Flying Dutchman to Epke Zonderhand, which literally translates to "without hand."
The men's high bar final is always an exciting show, but Zonderhand took it to a whole new level this year and we can't wait for 2018!