Larisa Iordache Injured, Out Of 2017 Gymnastics World Championships
Larisa Iordache Injured, Out Of 2017 Gymnastics World Championships
Romania's Larisa Iordache will not be competing in the all-around at the 2017 World Championships after withdrawing from the floor competition after an injury in warm-ups. Iordache was one of the favorites for the all-around title.
Oct 4, 2017
by Becca Reed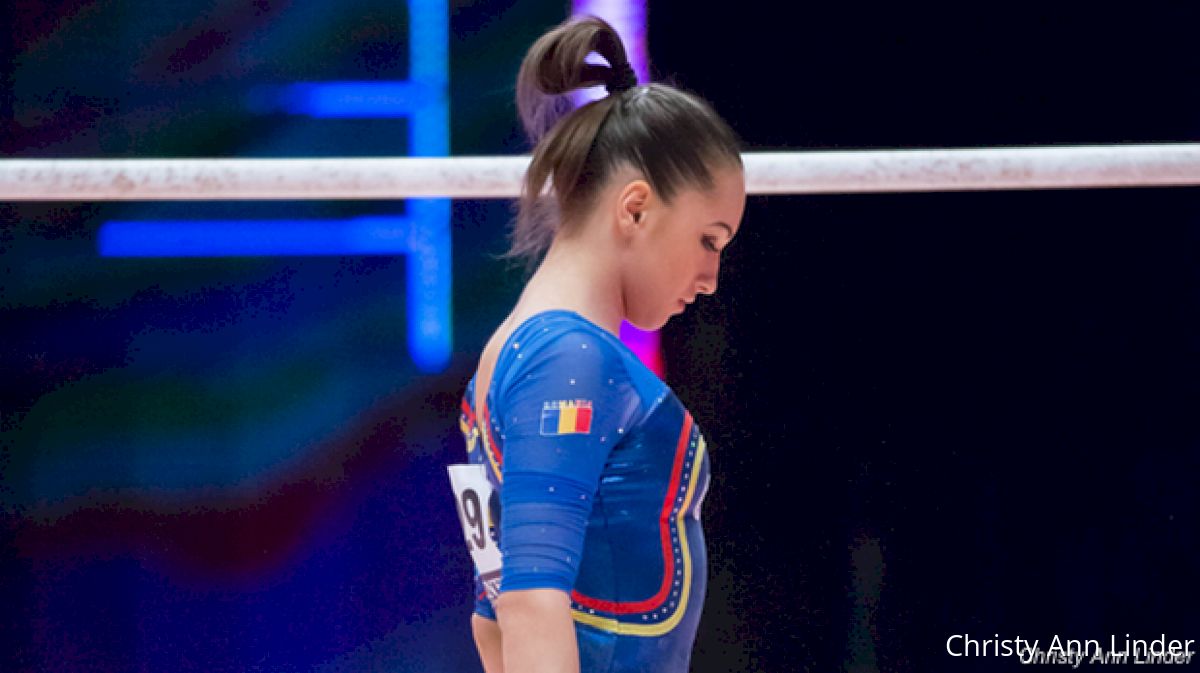 Larisa Iordache has withdrawn from the 2017 World Championships in Montreal due to a torn achilles tendon injury she sustained during warmups for the qualification round. Iordache is Romania's strongest all-around gymnast and was one of the favorites for the world all-around title.
After being introduced at the Olympic Stadium, Iordache headed to the floor exercise, Team Romania's first event. During warmups right before the competition, Iordache went down with what looked like a lower leg injury. She was carried off the floor mat in tears and left the arena in a wheelchair.
2015 World AA Bronze medalist and favourite @Larisa_Iordache ROU out of #MTL2017GYM with leg injury in Floor Ex. Warmup @cbc @CBCOlympics pic.twitter.com/M82Ykfeazk

— Scott Russell (@CBCScottRussell) October 4, 2017
The International Gymnastics Federation later confirmed that Iordache's injury is a torn achilles tendon and she has withdrawn from the entire competition.
Larisa Iordache's (ROU) injury is a torn Achilles tendon, according to the Romanian Gymnastics Federation. #MTL2017Gym

— FIG (@gymnastics) October 4, 2017
Japan's Kohei Uchimura, six-time defending world all-around champion, was also
injured in the qualification round
at this year's World Championships. Brazil's Rebeca Andrade, another all-around contender,
injured her ACL
during training in Montreal.