In our fourth and final part to our Lovely Leos from the 2017 P&G Championships, we take a look at the seniors from day two. With much deliberation, we narrowed it down to our favorite top 10.
There were so many stunning leos from the weekend that we've broken our voting into four parts, one for each women's session. The winner of each will make it to the final round in which we will crown the top Lovely Leo from the Championships!
View other polls:
1. Riley McCusker, MG Elite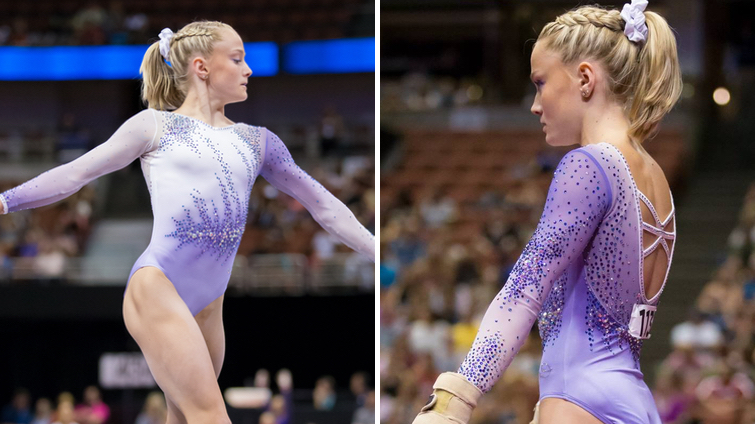 2. Ragan Smith, Texas Dreams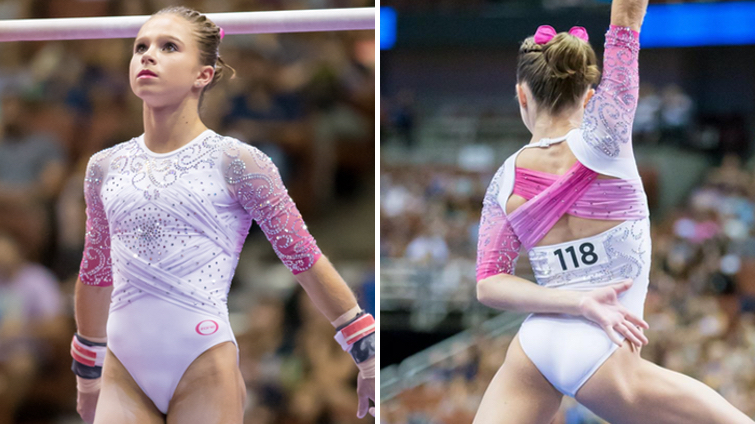 3. Jordan Chiles, Naydenov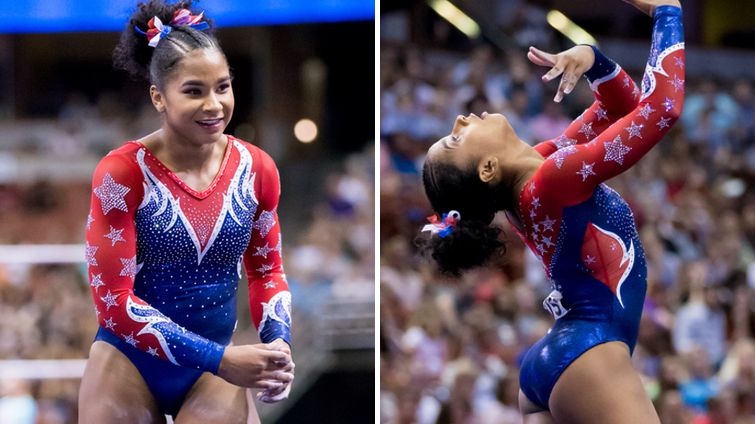 4. Elena Arenas, Georgia Elite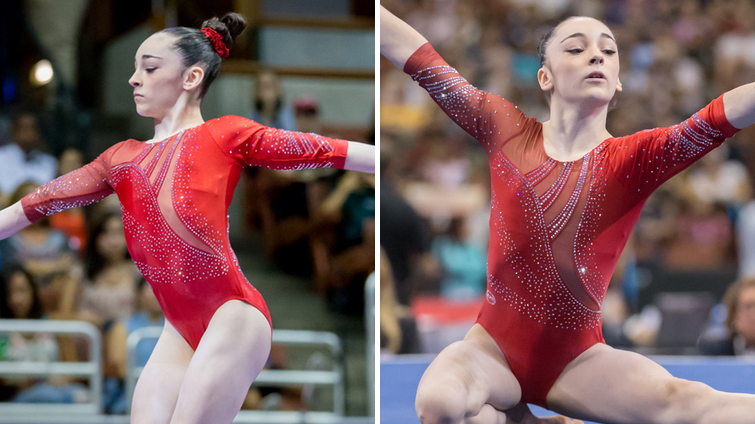 5. Sydney Johnson-Scharpf, Brandy Johnson's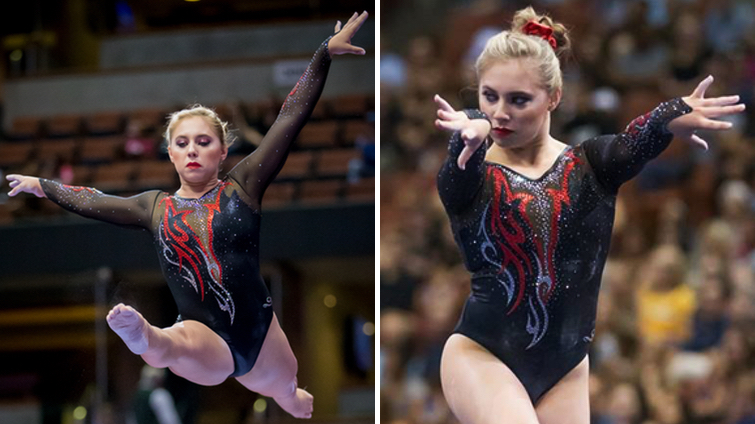 6. Prestige (Trinity Thomas, Addison Fatta)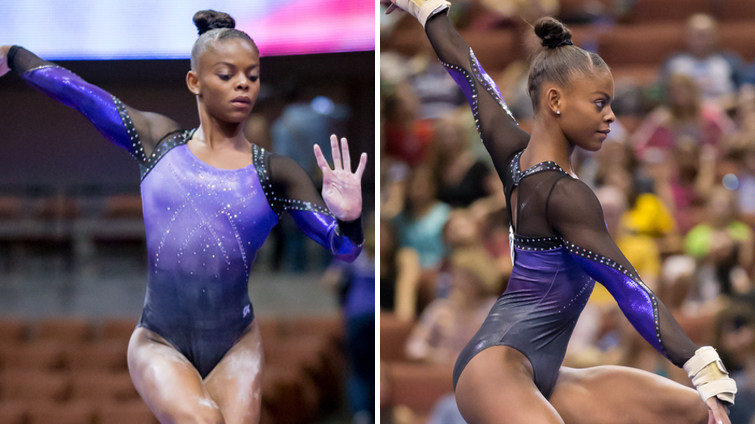 7. Abby Paulson, TCT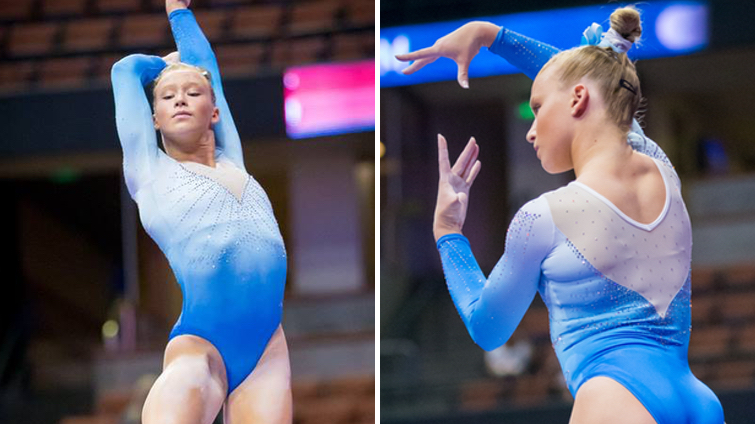 8. Shania Adams, Buckeye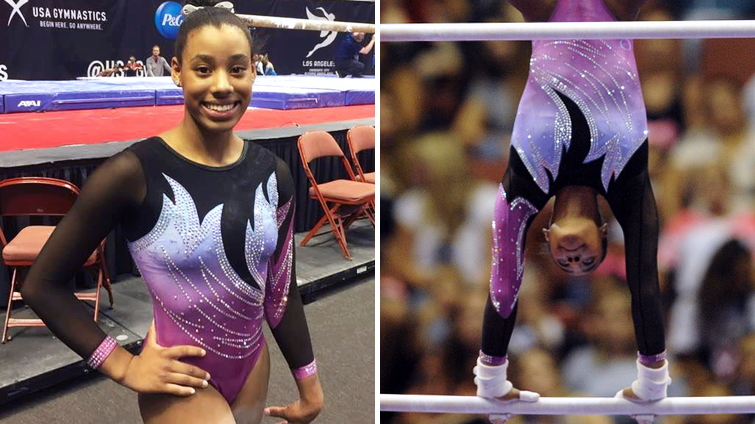 9. Everest (Ashton Locklear, Marissa Oakley, Lauren Little)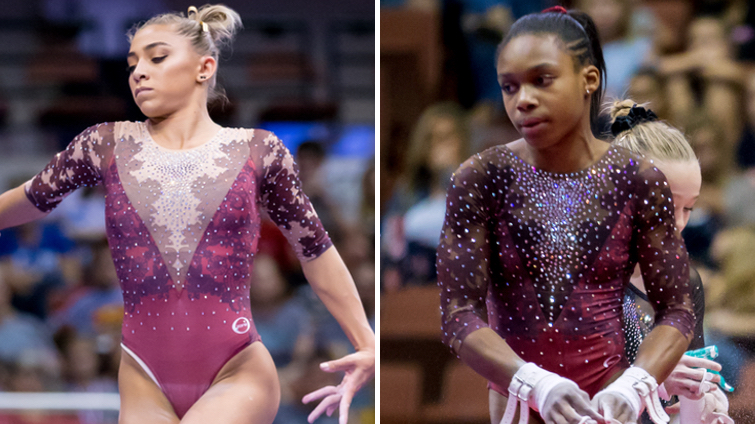 10. Deanne Soza, Texas Dreams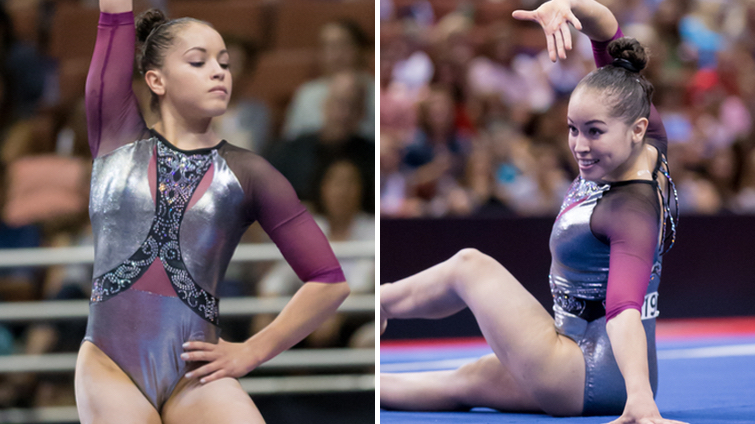 Vote below!
[polldaddy]=9817017
Photos of Shania Adams from Buckeye Gym, all other photos by Christy Ann Linder.