2017 U.S. Classic
Winner: Lovely Leos From The 2017 U.S. Classic
Winner: Lovely Leos From The 2017 U.S. Classic
Olivia Dunne's stunning and original royal purple leotard won our 2017 U.S. Classic Lovely Leos poll. Read all about the design here.
Aug 11, 2017
by Becca Reed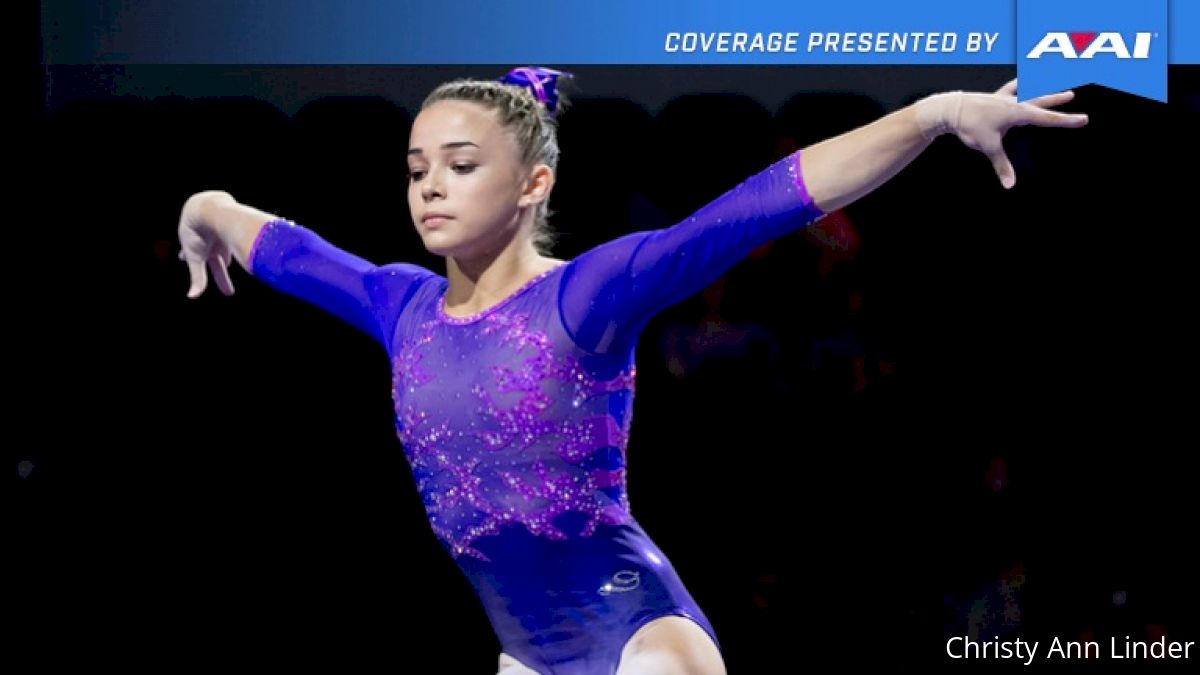 After a week-long fan vote, the winning leotard from our Lovely Leos from the U.S. Classic poll is . . . Olivia Dunne / ENA's stunning and original royal purple leo!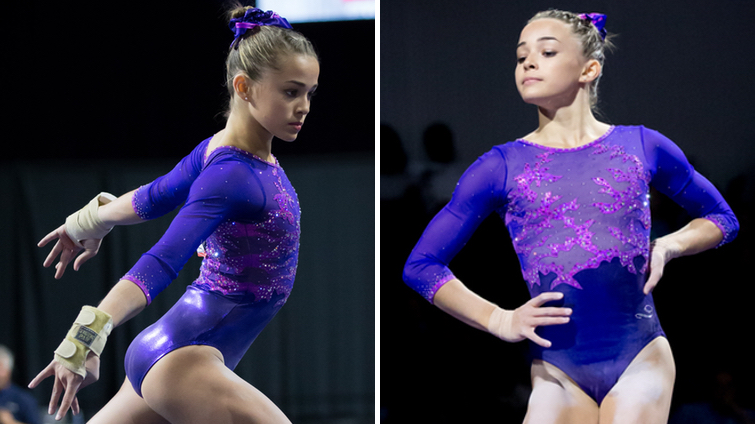 This leo was a collaboration between Olivia, her mother Katherine Dunne, and ENA coach Jennifer Zappa.
"I've been sketching on my dining room table for 10 years," Zappa told us. "When Olivia expressed her love for fashion, it was the best collaboration! She has an incredible eye for style for a 14-year-old. So together, with her mom, we sketch away each season and try to create the perfect look for Olivia."
For the U.S. Classic leotard this year, the team gathered inspiration from couture gowns.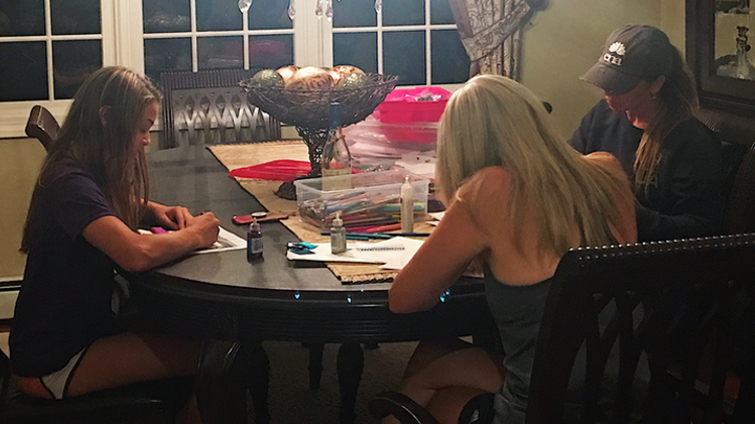 "We all sit around with paper and colored pencils and glitter and sketch away until it looks right," Katherine told us
"We make a lot of trips to the craft store!" Zappa added. Hundreds of sketches later, the trio came up with this design: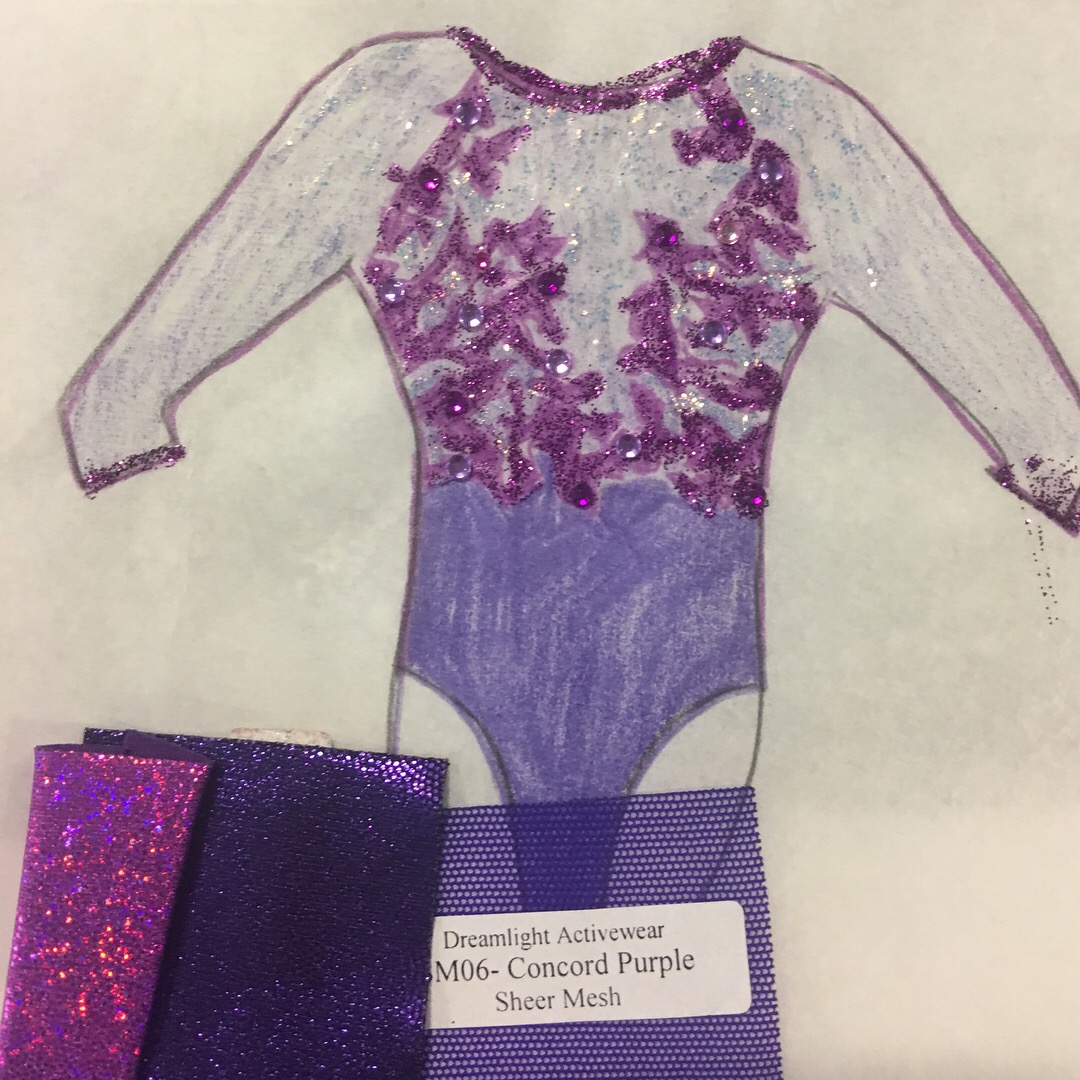 "This leotard has great symmetry but the top has an organic feel to it like coral or flames! You can't see exactly where the pattern starts or ends," Katherine said. "Jen and Olivia picked fabrics that are in the same color family but have different weights and textures.
"If you look up close it's actually glittering with different sized stones which is all subtle but together makes a really intricate design."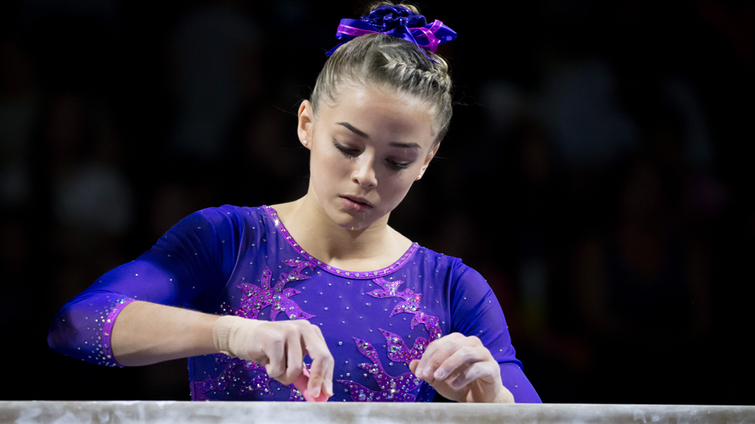 Dreamlight Activewear then joins the process and helps bring the piece to life.
"Dreamlight is amazing," Katherine said. "This leotard looks so much like the original sketch."
They're really great at bringing the vision to life. They take the sketch and send us a computer rendering of it."
When Olivia first received the leo, she loved it.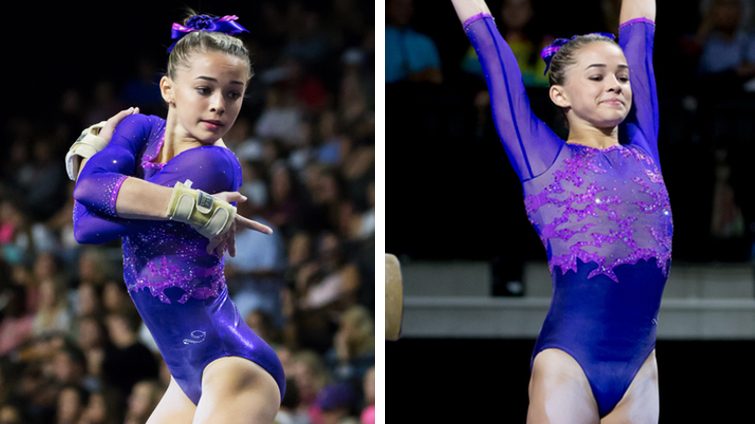 "When I walk in feeling great, it becomes part of my performance," Olivia said. "This leotard is definitely more mature and sophisticated, which is how I wanted to feel going into Classics... not only representing ENA but as a member of the national team."
The team has already received Olivia's leos for next weekend's P&G Championships and Olivia posted a sneak peek on her Instagram story a few days ago.
"We call her Classic leo her 'People's Choice' leo, day one of Championships is her 'Golden Globe' leo, and day two of Championships is her 'Academy Award' leo," Zappa said.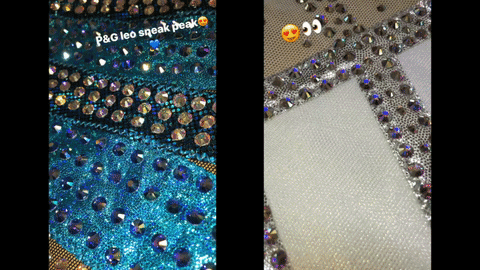 It's clear ENA works together well in the gym, but they also make a great team in the fashion field! Congratulations on the win and we can't wait to see the leos on the big stage at Championships!
---
Related:
View the results from the 2017 U.S. Classic Lovely Leo Poll here.