2017 U.S. Classic
Five Surprises From The 2017 U.S. Classic
Five Surprises From The 2017 U.S. Classic
Check out five of the biggest surprises coming out of the 2017 U.S. Classic, including the emergence of Jade Carey and Alyona Shchennikova's all-around win.
Aug 1, 2017
by Lauren Green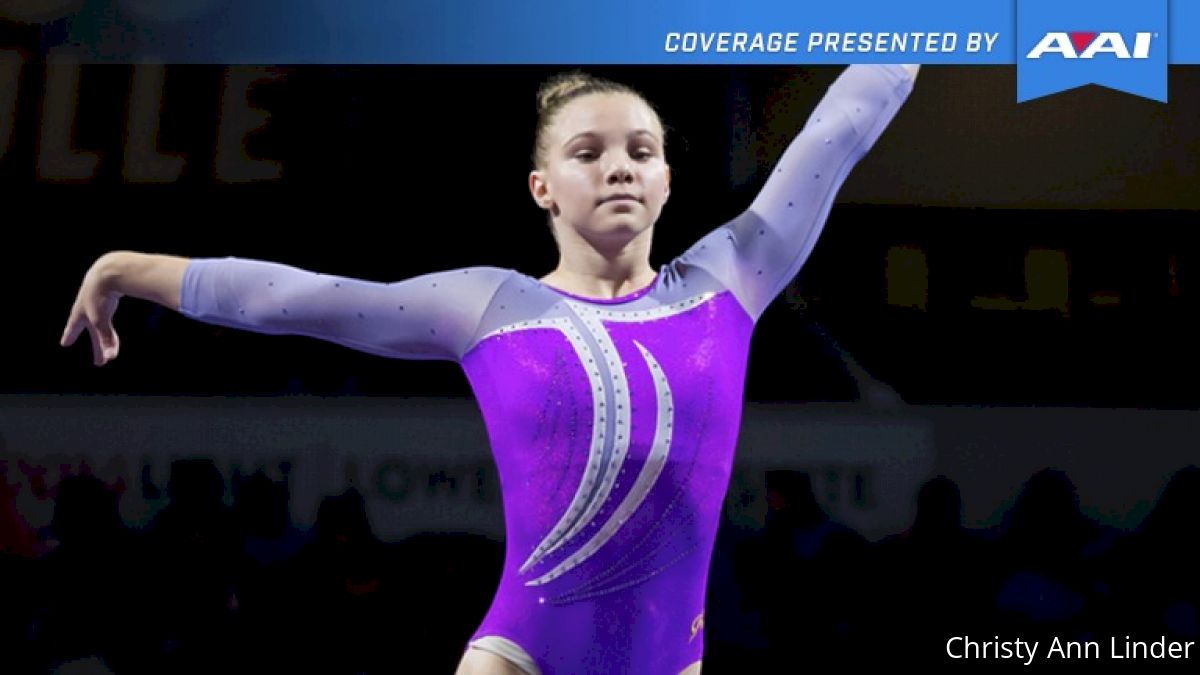 The U.S. Classic, held on Saturday in Hoffman Estates, Illinois, was the first chance to see the U.S. women all in one competition this season. None of the 'Final Five' team members competed elite this year, leaving plenty of room for new stars to emerge.
While a number of all-arounders -- such as
Ragan Smith
,
Riley McCusker,
and
Morgan Hurd
-- didn't compete in the all-around, it was the first chance for some gymnasts to make a statement before nationals and put their names in the mix for one of the four spots at the the World Championships in October.
Here are five surprises from the 2017 U.S. Classic:
Shchennikova made her senior international debut at the City of Jesolo Trophy meet earlier this year. The first-year senior earned the all-around crown at Classics with a score of 54.950, which included a fall on balance beam on her dismount. Her margin of victory was almost two full points. Her biggest strength comes on the uneven bars where her difficulty score is a 6.2 -- the highest among Americans this year. She does give away some tenths on the execution mark -- she has some flexed feet on her skills -- and struggled a little bit with getting her double layout dismount all the way around. She has plenty of potential, though, and with the world team likely taking two all-grounders and two specialists, Shchennikova could emerge in an uneven bars spot.
Throughout the spring and early summer, Carey's name popped up in worlds discussions with her combination of vaults -- an Amanar and a Kaz full, which she had named for her in the J.O. code of points last year. The combination of vaults puts her in the conversation to go from relative unknown to worlds team member later this year. She also has a solid routine on beam and a huge floor set, which includes a beautiful full twisting double layout.
Carey competed on three events at both the American Classic and the U.S. Classic. She won beam, floor, and vault at the American Classic last month and was the U.S. Classic champion on both floor and vault.
Riley McCusker Competing Despite Little Training Time
McCusker didn't have the cleanest performances at the U.S. Classic -- she tucked what should have been a toe-on piked Tkachev (Downie) on bars and fell on her double tuck dismount on beam -- but she did well for having hardly any training time due to injury.
Since Jesolo back in April, McCusker has battled several injuries. Both her and coach Maggie Haney said during the week that she was not ready to compete at the Classic after being in a cast for a wrist injury and on crutches for an ankle injury until recently. She struggled mightily in podium training as well and one has to wonder if a little more rest and time would have served her better. If McCusker shows well at Nationals, though, she has big potential to lock up a spot on the World Championship team.
Locklear was in a battle with Madison Kocian to earn a place on the 2016 Rio Olympic team last summer for her work on bars. After trials, Martha Karolyi said that the final spot came down to either Locklear or Gabby Douglas, as both were strong on uneven bars. Locklear opted not to compete on uneven bars this past weekend, saying after the meet that the bars were bouncy and that she just wasn't where she wanted to be. The interior of her beam routine was solid and showed some upgrades as well -- her D-score is a 5.7 -- but under-rotated her double tuck dismount and put her hands down. Locklear's uneven bars aren't yet back to the same difficulty as last year, so it will be interesting what D-score she brings to P&G Championships on that event.
Deanne Soza Reemerges, This Time On The Senior Stage
Soza was a talented junior with plenty of big skills who struggled to achieve consistency in competition. A gym change from Arete to Texas Dreams after a rough outing at last year's junior national championships seems to have breathed new life into Soza's gymnastics, however. She didn't compete her highest difficulty, but hit all four of her routines at the U.S. Classic in her first competition as a senior elite. Her performance on balance beam was particularly impressive. She had a few wobbles -- including on an illusion turn near the end of the exercise -- that she fought through very well. She'll be one to watch in the future.
​All videos via USA Gymnastics
Related:
Archived Updates: 2017 U.S. Classic Junior Competition
Archived Updates: 2017 U.S. Classic Senior Competition
Golden Junior Routines At The 2017 U.S. Classic
First-Place Senior Routines At The 2017 U.S. Classic