The American Classic is being held this weekend at the Karolyi Ranch in Huntsville, TX. The meet serves as a qualifier for the P&G Championships in Anaheim, California, August 17-20.
See the full roster here
.
To qualify for P&G Championships, senior elites must earn a 52.000 all-around at either the American Classic or U.S. Classic. Gymnasts can also qualify by earning a three-event score of 39.750 or a two-event score of 27.00 at either of these two events.
In the senior competition today,
Elena Arenas
of Georgia Elite came out with the title after scoring a 53.15 all-around.
Leah Clapper
of Gym America came in second with a 52.1 and
Abigail Walker
of Texas Dreams took third with a 51.7. The junior competition will be tomorrow, July 8.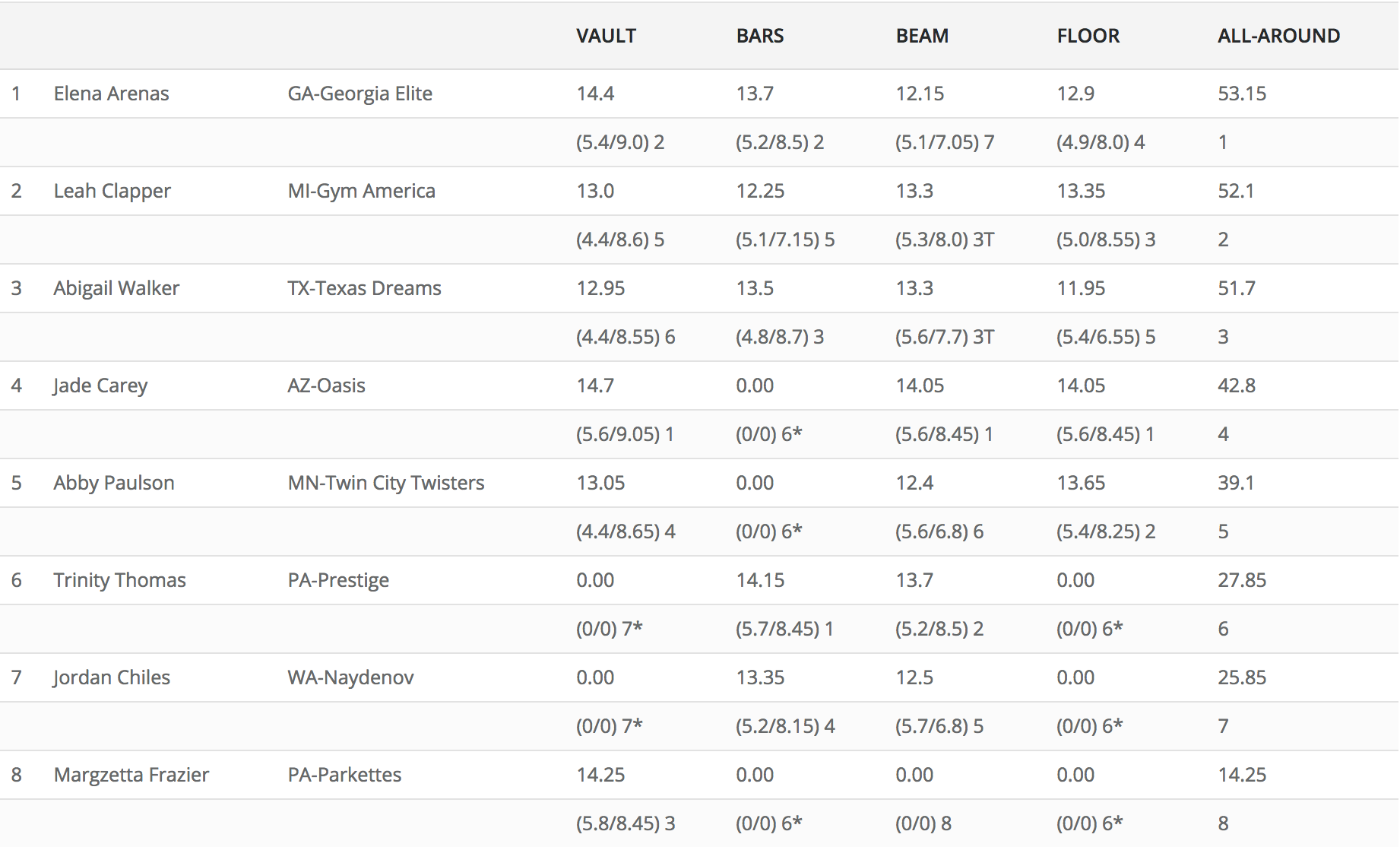 Related:
RESULTS: 2017 Hopes Classic
ROSTERS: 2017 American Classic & Hopes Classic