Recruiting Breakdown: LSU Brings In Four New Tigers
Recruiting Breakdown: LSU Brings In Four New Tigers
Get to know the three newest gymnasts who will compete for the LSU Tigers after back-to-back finishes as the national runners-up.
Jun 27, 2017
by Lauren Green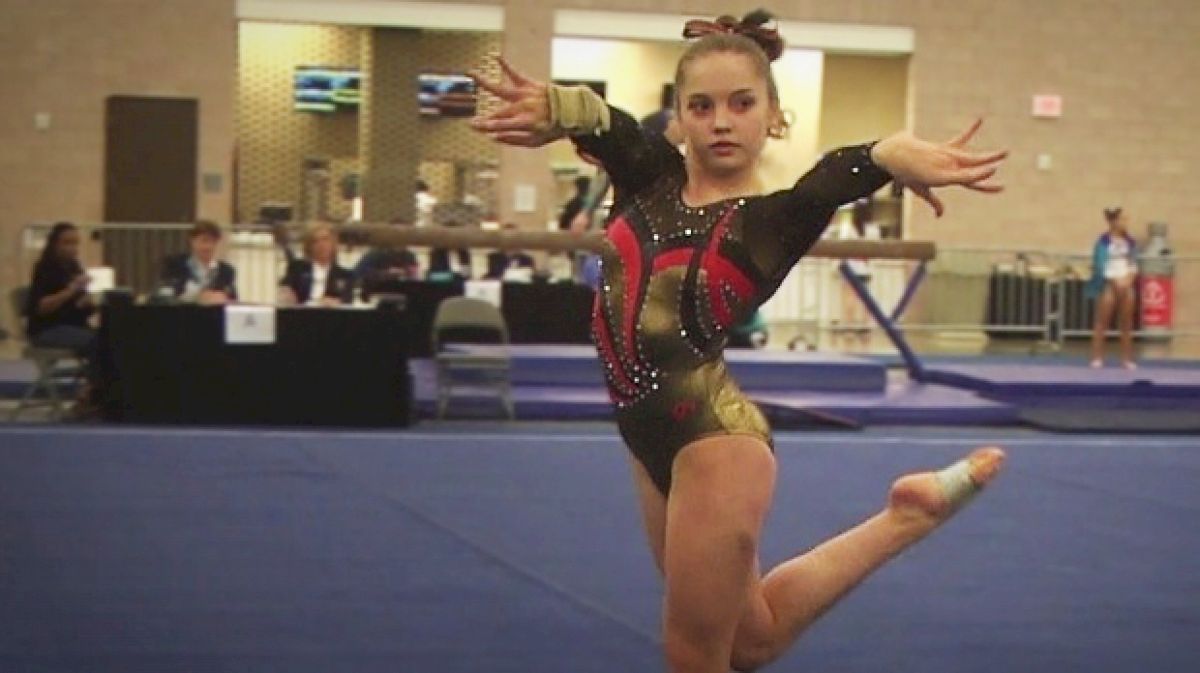 The 2018 NCAA gymnastics season is still months away, but it's never too early to get to know the incoming freshman class for each team. Here's a breakdown of the new additions LSU has made for next year.
The LSU Tigers are coming off back-to-back seasons with a second-place finish at the NCAA championships. The Tigers will add three members to their squad for the 2018 season in Reagan Campbell, Gracen Standley, and Bridget Dean.
​Outgoing
:
​Ashleigh Gnat, Sydney Ewing, Shae Zamardi
LSU loses a third of its lineup on both vault and balance beam in Sydney Ewing and Ashleigh Gnat. On floor, the Tigers lose half of their routines in a dynamic floor lineup as Ewing, Gnat, and Shae Zamardi were all strong contributors on the event. Zamardi was strong in the leadoff spot on the uneven bars as well. Gnat's scores in particular will be hard for LSU head coach
​D-D Breaux
to replace.
​Incoming
:
​Reagan Campbell, Gracen Standley, Bridget Dean, Samantha Durante
Reagan Campbell
Lewisville, Texas
Trains at Texas Dreams
Coached by Kim Zmeskal-Burdette and Chris Burdette
Campbell is an excellent addition to the Tigers' squad. She qualified for the JO national championships in four straight years from 2013-16. She finished sixth place or better all four years -- fifth in 2016, sixth in 2015, fourth in 2014, and third in 2013. She earned second-place finishes on balance beam in three of those years (2013-15) while finishing tied for fourth in 2016. Campbell competed in back-to-back years at the Nastia Liukin Cup, where she finished fifth and eighth in the all-around in 2013 and 2014, respectively. Her top finish each year came on floor exercise, where she tied for third (2013) and fifth (2014).
​Impact event
: Balance beam
Gracen Standley
Mobile, Alabama
Trains at Cincinnati Gymnastics Academy
Coached by Mary Lee Tracey, who also coached current Tiger Lexie Priessman
Standley competed at JO national championships three times throughout her club career in 2013, 2014 and 2016. Her best finish came in 2016 when she finished seventh in the all-around and third on the uneven bars. She competed at the 2016 Nastia Liukin Cup and finished 13th in the all-around. Standley's best finishes during that competition were eight-place results on uneven bars and balance beam.
​Video courtesy of Region 5 Gymnastics Insider​Impact events
: Uneven bars and floor exercise
Bridget Dean
Fort Myers, Florida
Trains at Orlando Metro Gymnastics
Coached by Jeff Wood and Christi Mitchell
Dean finished eighth in the all-around at the 2015 JO National Championships. Her best performance came on the balance beam, where she finished seventh. She finished in the top five on three events at the 2015 Region 8 championships -- uneven bars (tied for fifth), balance beam (fourth), and floor exercise (tied for third). She was the Florida state champion as a Level 10 in 2015 and also grabbed state titles on both bars and beam. She qualified for the 2013 Nastia Liukin Cup and finished 10th in the all-around.
Video courtesy of USA Gymnastics
​Impact event:
​Uneven bars
​


Samantha Durante
Athens, Georgia
Trains at Georgia Elite Gymnastics
Coached by Pete Arenas, Cassidy Bernstein, Amber Stiles and Doug McAvinn

Durante announced that she would be attending LSU on June 22. She originally planned to attend SEC foe Georgia where her mom, ​Danna Durante, was coaching until late April. Sami Durante attended the 2017 JO National Championships where she finished sixth on the uneven bars. She was the Region 8 champion on both uneven bars and balance beam in 2017 while tying for second in the all-around. She finished fifth in the all-around at the 2017 Georgia state championships and won the title on balance beam as well. She also attended the JO National Championships in both 2014 and 2015 with her best all-around finish coming in 2014 when she finished 13th. She is a two-time state all-around champion (2014 and 2015) and a state champion on vault (2015), bars (2014), beam (2014 and 2015) and floor (2014). Durante was the Region 8 all-around champion in 2015 where she also won vault and beam titles, finished second on floor and sixth on bars.

​Video courtesy of Samantha Durante
​Impact event(s): Uneven bars


Related:
Recruiting Breakdown: Get To Know Oklahoma's Incoming Class