Emma Sibson Overcomes Health Obstacles To Finish Senior Year
Emma Sibson Overcomes Health Obstacles To Finish Senior Year
The 2017 NCAA season is in the books, but let's take a look back at some of the gymnasts who overcame great obstacles throughout the season.
May 8, 2017
by Keri Monstrola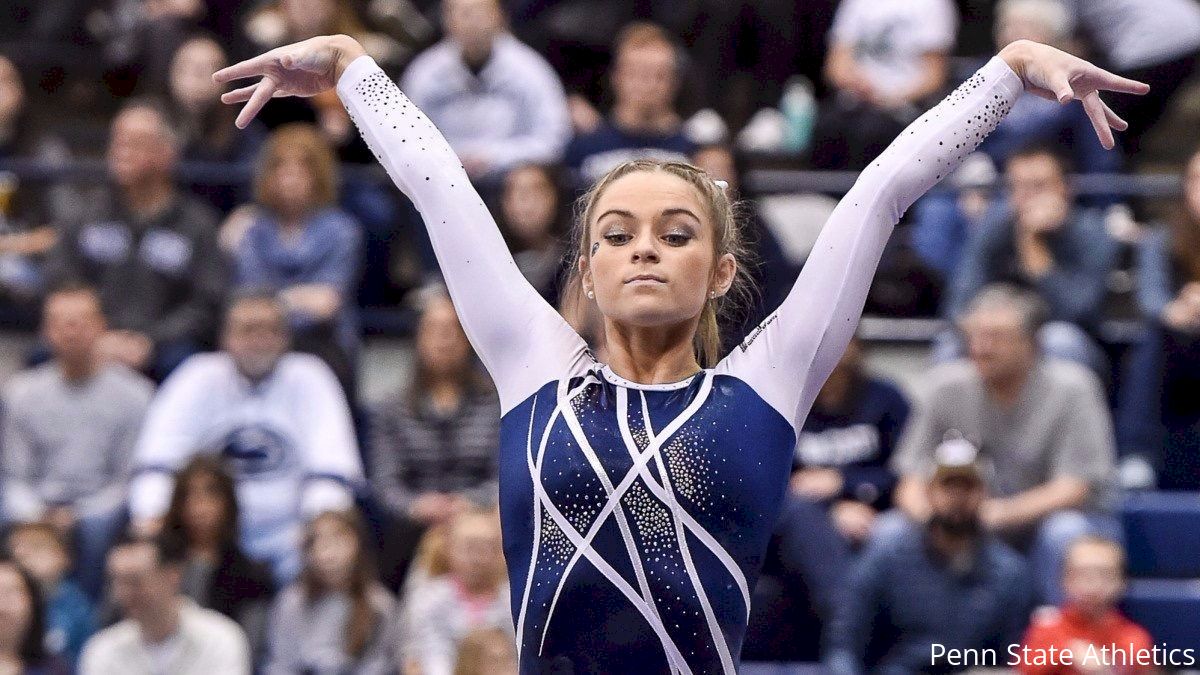 The 2017 NCAA season is in the books, but we're taking a look back at some of the gymnasts who overcame great obstacles this year. While many gymnasts experience the same set of challenges throughout their careers such as injuries, illness, or school stress, others have to face life-changing or season-altering adversity. Our first gymnast in this series is Penn State's
Emma Sibson
, who showed her determination this season to not let a lupus diagnosis end her senior year early.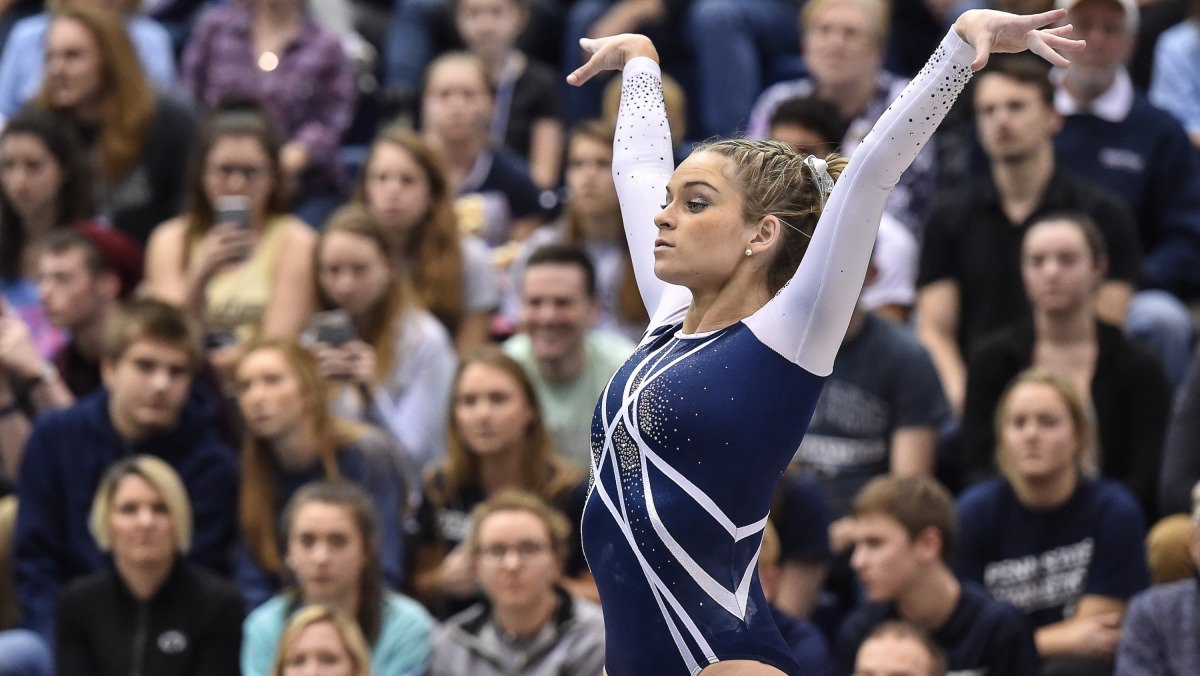 Penn State Athletics
Emma Sibson (Penn State)
A year ago, Sibson started feeling weak and fatigued, along with experiencing rashes and having some of her hair fall out. She was tested for multiple things following her junior season but was not diagnosed with a condition. In the fall of 2016, Sibson began to get fevers and her joints were aching. She was tested for food allergies and found that she was allergic to many of the foods that she ate in her daily diet. The symptoms began to take a severe toll on her. "Sometimes, I felt I could not walk up a flight of stairs,"
she told GoPSUSports.com
.
During the first week of the 2017 season, just two days after posting a 9.725 on vault in the opening competition, Sibson was diagnosed with lupus -- an autoimmune disease that can damage skin, joints, and/or organs. While she was relieved to find out what was wrong, Sibson was also worried that she had competed for her final time. However, doctors cleared her to continue to practice and compete, and she was able to return to the lineup. Two weeks later, she felt chest pains following a floor routine during competition and saw a cardiologist who diagnosed her with pericarditis -- a swelling and irritation of the thin sac-like membrane surrounding the heart -- associated with lupus. As the season continued on, Sibson was unable to compete but became more determined than ever to get back in the lineup.
With just one competition left, NCAA regionals, Sibson called her cardiologist herself to convince him to let her compete. He gave her the all clear, with stipulations. Sibson had just a short time to get her strength back and her vault ready for the lineup and postseason. Sibson's determination to return to the Nittany Lions allowed her compete one more time on vault at the 2017 NCAA regionals, where she scored a strong 9.825 and finished in 11th place.
"The day after arriving back from regionals, I was in the emergency room with severe chest pain, but it was different than the one with my heart," Sibson said. "I now have pleurisy (inflammation of the tissues that line the lungs and chest cavity), which is also associated with lupus and was started on steroids. Three days later, I had a kidney biopsy which shows that lupus has caused inflammation in my kidneys, so I was started on a medicine that will suppress my immune system."
Sibson is recovering and feeling better after getting her recent medications. She just graduated from Penn State with a degree in communication arts and sciences. We wish the best of luck to Sibson on a healthy recovery and congratulations on a successful college career.
Stay tuned to FloGymnastics to hear more incredible stories about those NCAA gymnasts who overcame adversity this season.