With the 2017 NCAA season in the books, let's take a look at some former elite gymnasts who gave their college teams a big boost this season. These talented freshmen saw consistent time in the lineup, scored big numbers each week, and set several impressive records.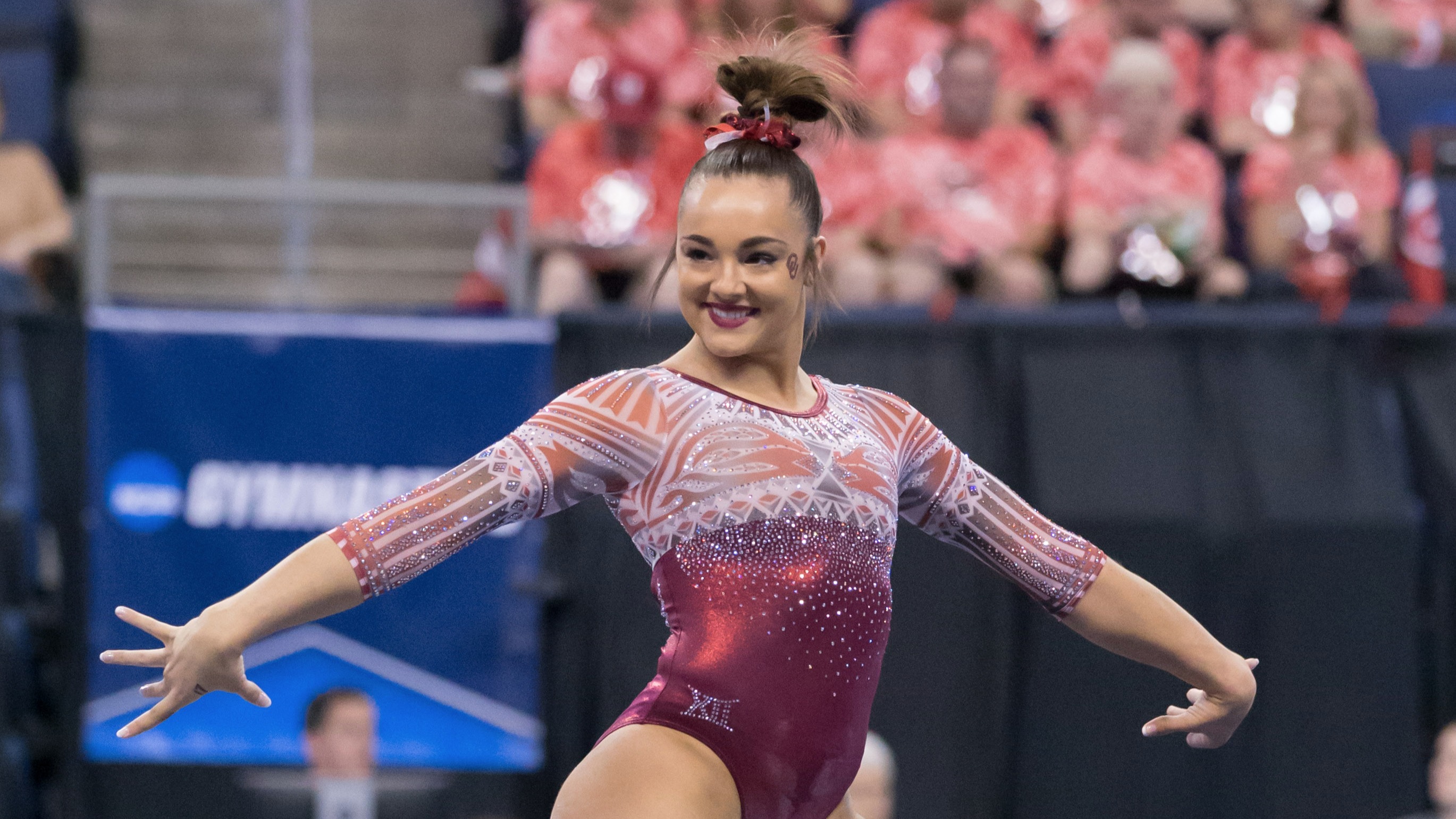 Maggie Nichols (Oklahoma)
As perhaps the most anticipated freshman in the NCAA this season, Nichols had an outstanding first year at Oklahoma. She was the cherry on top for the reigning national champions this season, as she week in and week out brought big scores to the Sooners' lineup. Nichols may have missed out on the NCAA all-around title, but she rebounded when the team needed her the most and had a stellar performance at the Super Six, including a perfect 10 on beam. The Minnesota native finished the season with the highest all-around average with a 39.789 and shared the
individual title on bars
at the NCAA Championships with a 9.95. Nichols had a perfect 10 on every event this season and
set several NCAA and Oklahoma records
in just her freshman season.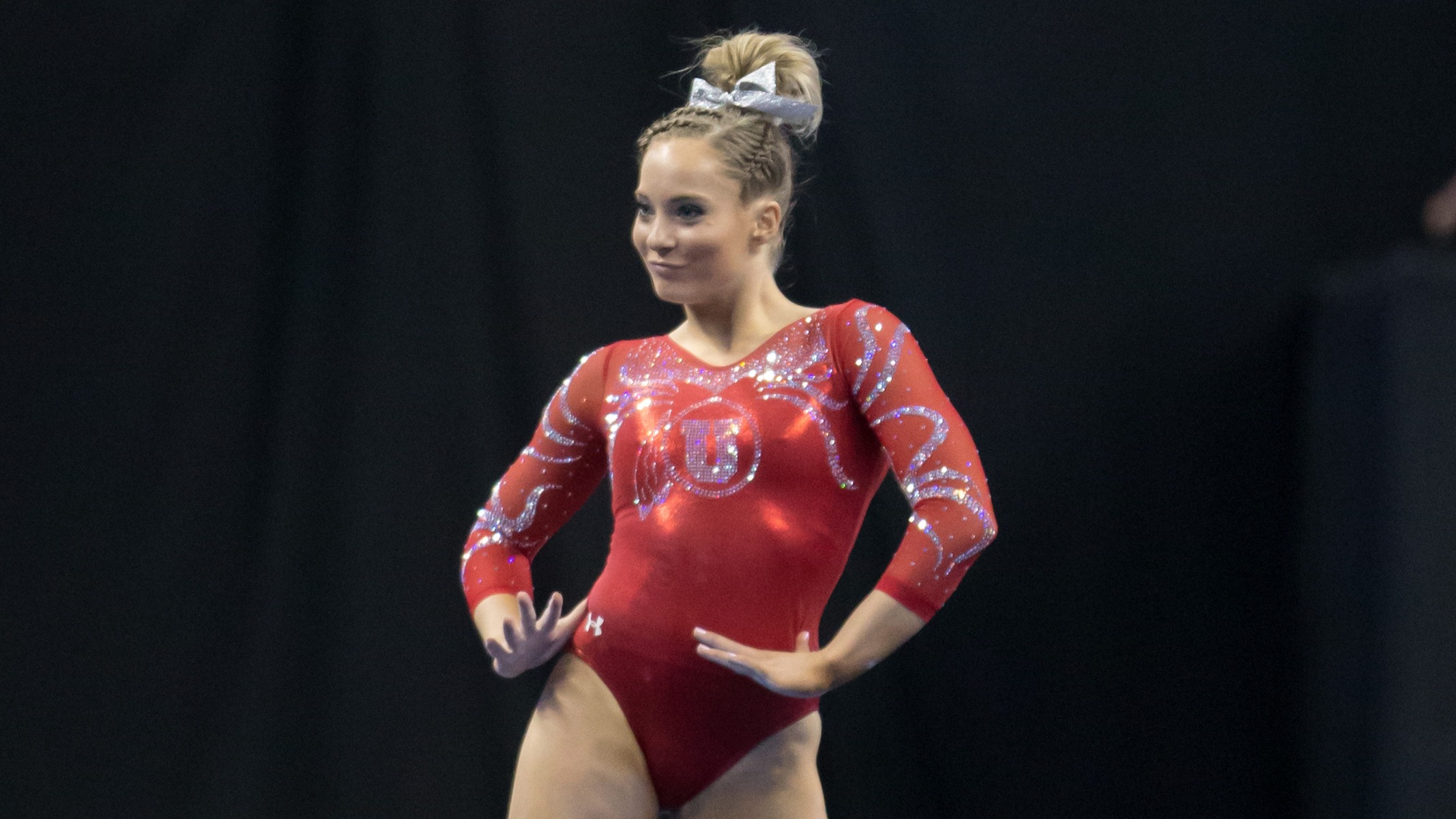 MyKayla Skinner (Utah)
Skinner came into Utah with a lot of hype and expectations, and she sure did not disappoint. Skinner went 56 for 56 in her routines this season and didn't score lower than a 9.75 all season. Skinner's consistency brought a huge boost to the Utes when they were faced with injuries and lacked depth. Skinner worked hard this season on her execution, which really showed as the season progressed. She had personal success when it counted the most, finishing second in the all-around at NCAA nationals and winning the floor title. And according to a post-meet interview, she
might be back for more elite action
soon!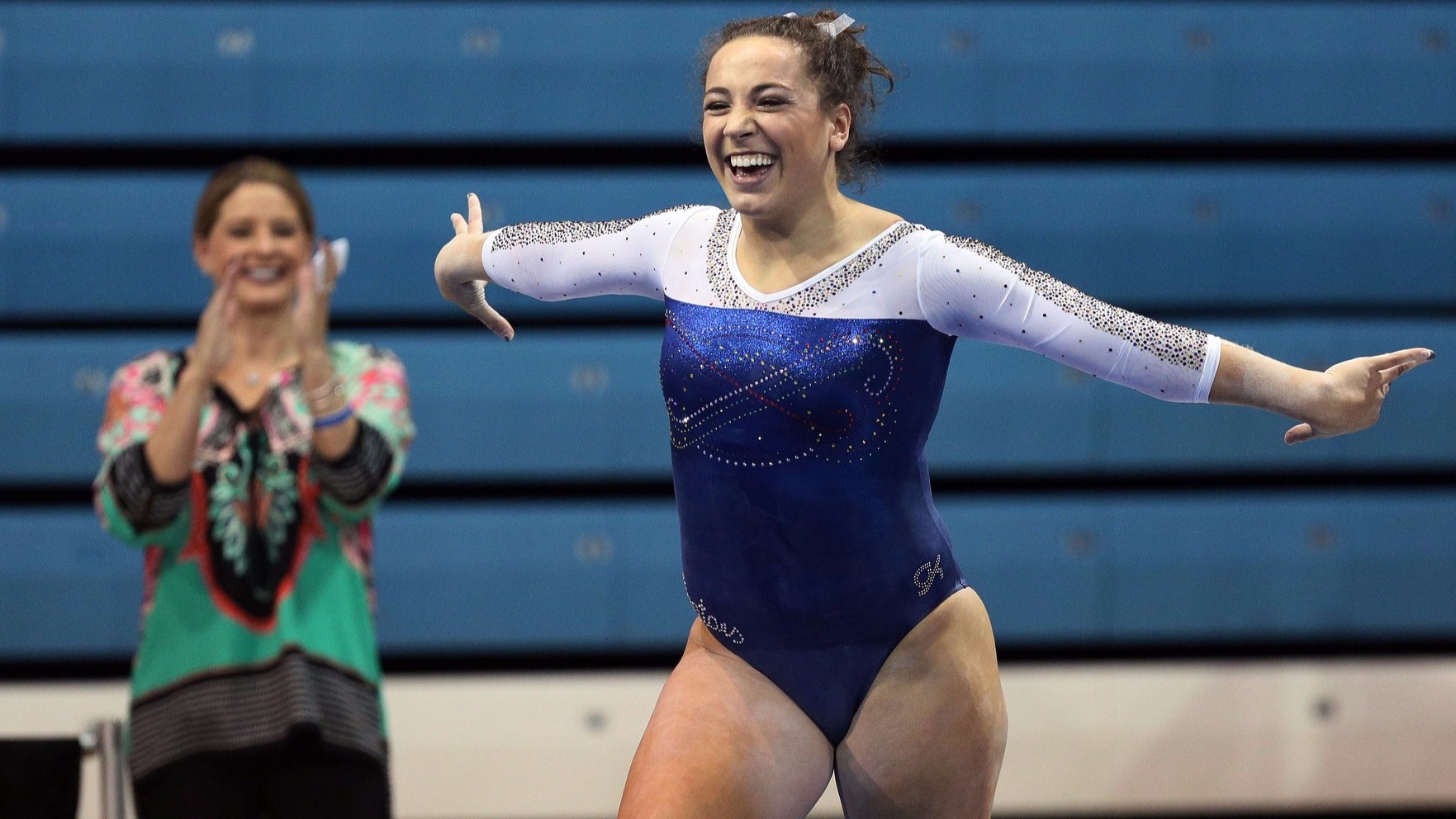 Amelia Hundley (Florida)
Hundley may not have gotten as much attention as other highly touted freshmen this season, but she was an undeniable bright spot for Florida. Hundley was a consistent all-arounder, and, like Skinner, didn't have a fall on any event all year. She scored a near-perfect 9.975 on bars two times this season to boost the Gators' bars lineup. Hundley competed in the all-around at both NCAA prelims and Super Six,
posting strong scores for the Gators
in each competition.

Madison Kocian & Kyla Ross (UCLA)

Both Kocian and Ross came into UCLA after winning OIympic gold and were ready to make a big splash for UCLA. They had a huge impact on UCLA's team each week with their quality performances and stellar scores. Ross gave the Bruins a big boost during the NCAA semifinals on both bars and beam. She claimed the individual titles on both events to become the first Olympic, world, and NCAA champion champion in history. Both Ross and Kocian scored multiple perfect scores this season on bars. Ross, who also posted a perfect 10 on beam, gained confidence and stamina as the season went on and was able to give UCLA the depth it needed by competing in the all-around at NCAA prelims. Kocian competed in the all-around consistently all season and finished fifth in the country in the all-around standings with a 39.406 average.





Kennedi Edney (LSU)
Edney brought lots of talent to the Tigers this season on multiple events. She competed on vault and bars in every meet for LSU, along with getting time in the all-around throughout the season. Edney brought the biggest boost to the Tigers at NCAA prelims, posting a huge vault score of a
9.9875 to win the individual vault title
.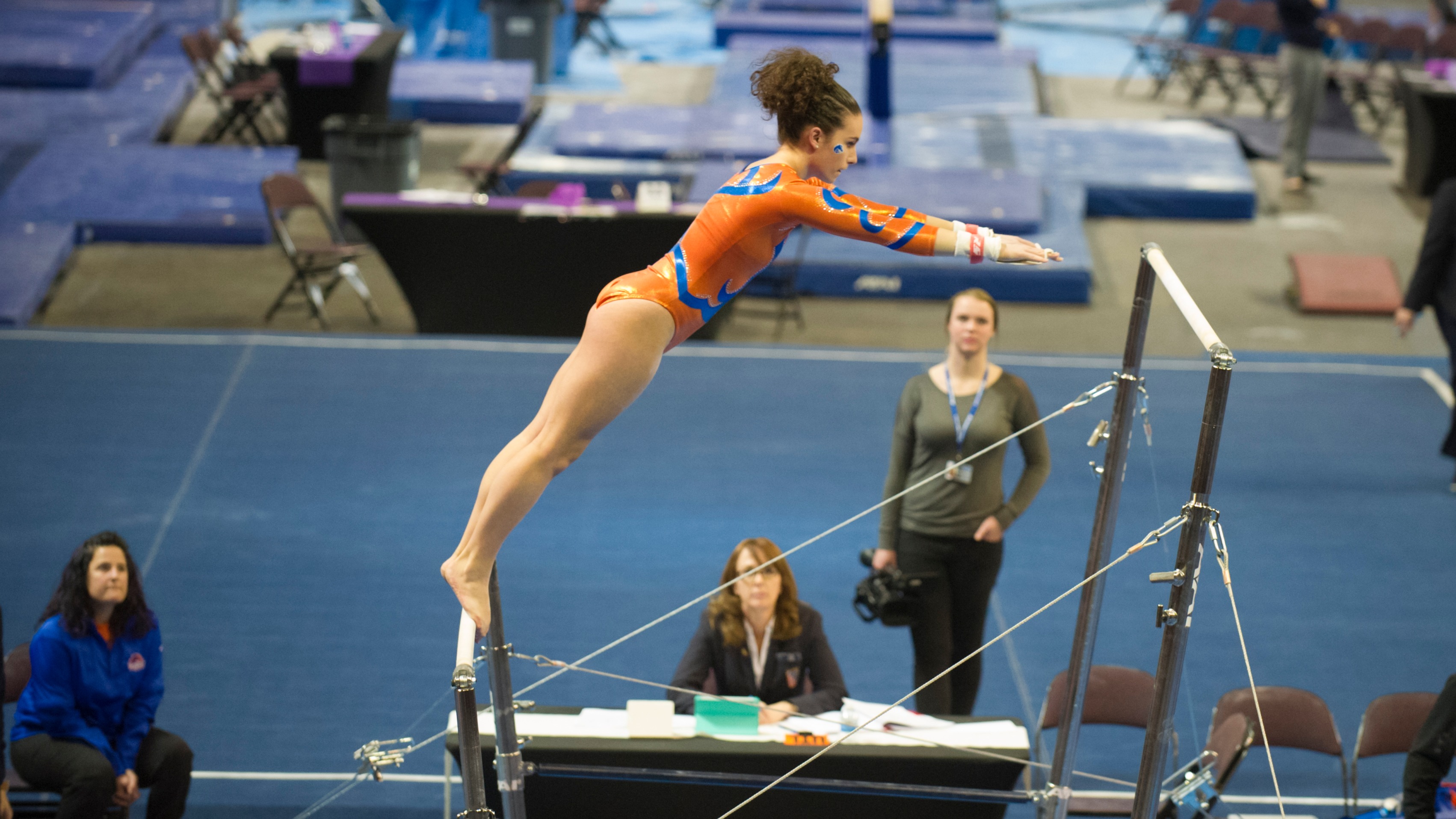 Courtney McGregor (Boise State)

McGregor brought her international experience and talent to the Boise State lineup this season and helped lead the Broncos to a fantastic season. McGregor saw time in the all-around and became a mainstay in the vault, bars, and beam lineup for BSU, which missed nationals but was ranked in the top 15 throughout most of the year. She had a season high of 9.95 on bars to help the Broncos this season.
Honorable Mentions:
Rachel Gowey
(Florida)
Sabrina Vega
(Georgia)
Samantha Ogden
(Denver)
Felicia Hano
(UCLA)
Ruby Harrold
(LSU)
Maddie Desch
(Alabama)
Related:
2017 NCAA Championships Coverage