Stacked Roster Headed To 2017 European Championships
Stacked Roster Headed To 2017 European Championships
Some of the top talent in the world will be headed to European Championships this week, which kick off on Wednesday, April 19th in Napoca, Romania.
Apr 18, 2017
by Justine Kelly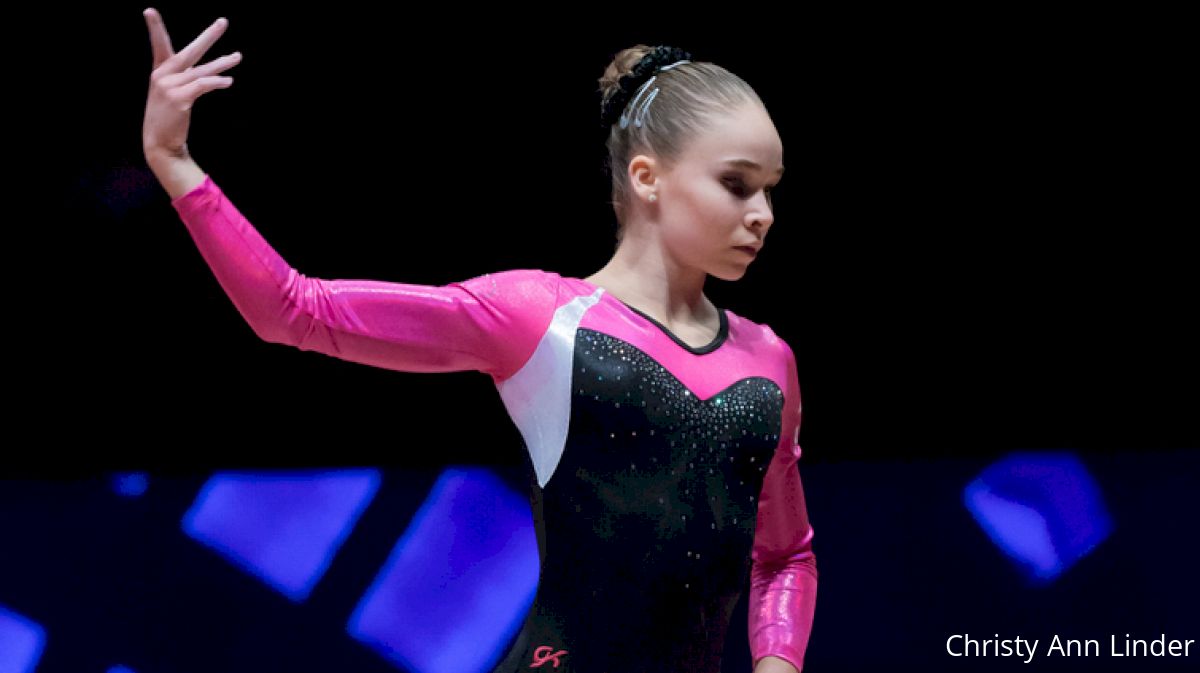 Some of the top talent in the world is heading to the European Championships this week, which kick off on Wednesday, April 19, in Napoca, Romania. Featuring gymnasts from more than 30 countries, the European Championships are one of the most important elite competitions of the year for women's and men's artistic gymnastics, and
FloGymnastics will be live-streaming the entire competition HERE,
starting with qualifications on Wednesday and Thursday available worldwide. The all-around competition follows on Friday, and apparatus finals take place on Saturday and Sunday. All finals sessions will be available in the U.S. and Canada only.

2017 CHAMPIONS LOOKING FOR MORE
The list of gymnasts due to compete includes a number who have already won various titles across the world. Two of those gymnasts who have enjoyed recent success are Germany's
Tabea Alt
and Ukraine's
Oleg Verniaiev
, who both won the all-around titles at the Stuttgart and London World Cups earlier this year. Alt finished with a 54.598 in the women's all-around in London and also notched the highest scores on bars and floor. Verniaiev totaled an 83.864 in the men's all-around in London and an 84.899 in the men's all-around in Stuttgart. In Stuttgart, he scored an impressive 15.6 on the parallel bars.
Another gymnast to watch for is Russia's
Elena Eremina
, who most recently captured the uneven bars title at the City of Jesolo Trophy, scoring a 14.75. Check out her beautiful and high difficulty routine below from Jesolo:
The Netherlands' Eythora Thorsdottir will also be competing at Euros, after having captured the all-around title at the 2017 Reykjavik International Games, totaling a 56.350. Thorsdottir's highest score came on balance beam, where she put up a huge 14.85. Notable skills to watch for include her back handspring mount connected to a jump series and her combo of split leap to front aerial to illusion turn.

On the men's side, we will also see Germany's Lukas Dauser, who recently captured the bronze in the all-around at the London World Cup. Dauser actually beat Verniaiev on parallel bars at this competition, scoring a 14.933. Russia's Nikita Ignatyev, who helped Russia to the team gold at last year's Euros, will also be competing. Ignatyev saw success at the Stuttgart World Cup, where he had the highest scores on floor, still rings, and high bar.



RETURNING ROMANIANS

Of particular note is the return of Larisa Iordache and Catalina Ponor to European Championships for Romania. Ponor has actually competed already this year at the World Cups in Baku and Doha, and she captured the gold on beam and floor, her only two events, in Baku. Iordache competed at the Sainte Gym Cup in March, an international tournament in France, on bars and beam only and secured the highest score on bars with a 13.85.



BRITAIN'S BEST

We can look forward to seeing some of Great Britain's best gymnasts compete at Euros, including Becky Downie, Ellie Downie

​,

and Claudia Fragapane, all members of the Olympic team. Becky Downie most recently received the highest score on bars at the English Championships -- a huge 14.6. Her sister, Ellie, had success at the British Championships, where she was named all-around champion in March. Fragapane also has a few titles under her belt, having secured the beam and floor titles at the recent English Championships.

Olympian Sam Oldham, the 2017 British champion on parallel bars, will be competing on the men's side.



MEN'S OLYMPIC GREATS

In addition to the Olympians already mentioned, we'll see many more in competition this week, including Eleftherios Petrounias of Greece on the men's side. The Rio Olympic and 2015 world champion is incredible on still rings and has won the gold medal at back-to-back European titles on the apparatus.

In addition to Dauser, Germany is also sending Marcel Nguyen, a member of the 2016 Olympic team who also won the silver in the all-around and on parallel bars at the 2012 London Olympics.

From Romania, Olympic veteran Marian Dragalescu will be competing. Dragalescu attended his first Olympics in 2000, and he later won a silver on floor and a bronze on vault and in the team competition at the 2004 Olympics. He competed for Team Romania in Rio as well, just missing the bronze medal after tying for third place and losing in the tiebreak.

These are just a few of the great gymnasts we'll see this week -- be sure to tune in to FloGymnastics to catch all the action!

How To Watch
Video coverage from the 2017 European Championships will be available to FloPRO members in the U.S. and Canada. FloPRO members also have access to our other live events and archived videos, original FloFilm documentaries, and technique and training videos.
ON TV:
Now available on Roku and Apple TV 4
STREAMING:
Available on FloGymnastics.com
Must be a FloPRO subscriber.
A yearly FloPRO subscription provides access to ALL FloSports sites.
SIGN UP HERE
.
Archived Competition Footage
During the week and weekend, archived videos will be stored in a video library for FloPRO subscribers to watch for the duration of their subscription.
Join The Conversation On Social

• Follow us on
Facebook
• Follow us on
Instagram
• Follow us on
Twitter
Stay up-to-date in the gymnastics world!
Sign up below for the FloGymnastics Newsletter and get updates on news, videos, results, rankings, live events, and more.