2017 Women's NCAA Championships
2017 NCAA Championships Field Set
2017 NCAA Championships Field Set
The field has been cut from 36 teams to the 12 that have advanced to the NCAA Championships April 14-15.
Apr 2, 2017
by Lauren Green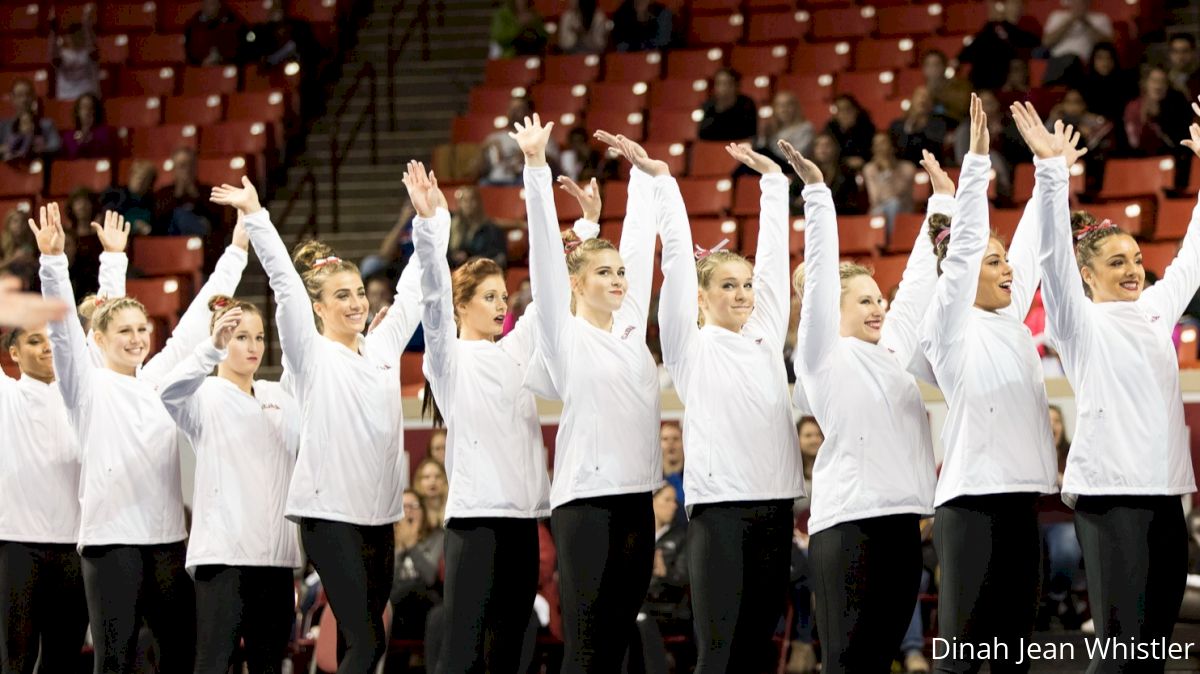 The field is set for the NCAA Gymnastics Championships, which will take place in St. Louis on April 14-15. The semifinal sessions will be on Friday. Performances at the semifinals will determine the NCAA all-around and event champions. The top six teams--three from each semifinal session--will compete in the Super Six finals.
The top two teams and the top two all-around finishers on non-qualifying teams from each regional advanced to the national championships. Event champions at each regional (including ties) also clinched a spot.
Advances to Semifinal #1:
Teams:
Oklahoma
Utah
UCLA
Denver
Oregon State
Washington
Advances to Semifinal #2:

Teams:
LSU
Florida
Alabama
Michigan
Georgia
Nebraska
Individuals:
All-around:
Katie Becker (Auburn), Jessica Yamzon (Arkansas), Mollie Korth (Kentucky), Alex Hyland (Kentucky), Angel Metcalf (Iowa), Alexis Mattern (Ohio State), Haylee Young (Iowa State), Shanni Remme (Boise State), Briannah Tsang (Penn State), Sabrina Garcia (Penn State), Zaakira Muhammad (West Virginia), Cami Drouin-Allaire (George Washington)

Event finalists:
Denelle Pedrick (Central Michigan, vault), Braie Speed (Arkansas, vault), Samantha Cerio (Auburn, uneven bars), Katy Clements (Central Michigan, balance beam), Desiree Palomares (California, balance beam), Elizabeth Price (Stanford, uneven bars), Clair Kaji (Iowa, balance beam), Chelsea Ranieri (George Washington, vault)
Full regionals results:
Gainesville (Florida & Georgia advance)
Morgantown (Michigan & Alabama advance)
Champaign (UCLA & Oregon State advance)
Lincoln (LSU & Nebraska advance)
Fayetteville (Utah & Denver advance)
Seattle (Oklahoma & Washington advance)
Regionals 2017 Event Hub