2017 NCAA Regionals
Individual Qualifiers Face New Opportunities And Challenges At Regionals
Individual Qualifiers Face New Opportunities And Challenges At Regionals
The 2017 NCAA Regionals will feature 77 individual gymnasts who have qualified to regionals as an individual all-arounder or individual event specialist.
Mar 27, 2017
by Keri Monstrola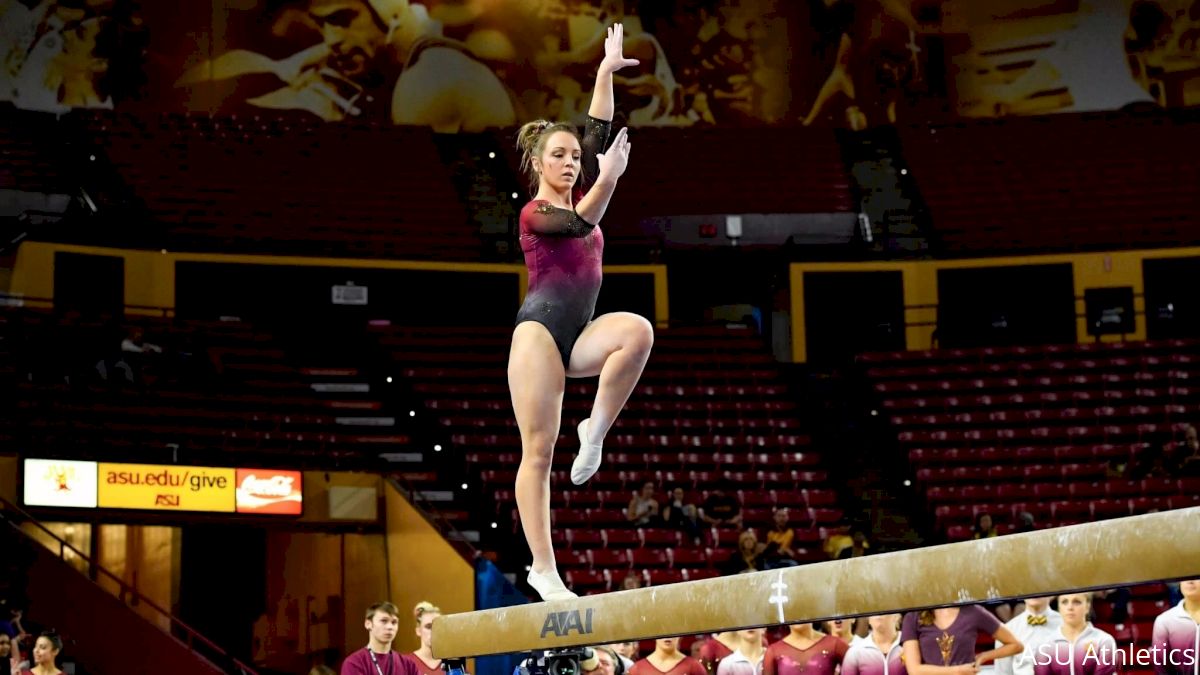 The 2017 NCAA Regionals will feature 77 individual gymnasts who have qualified as individual all-arounders or individual event specialists. Each of the six regionals will feature individual all-arounders and event specialists who will rotate with each team in hopes of qualifying for the NCAA Championships. Let's take a look at some of the pros and cons that individual qualifiers face at NCAA Regionals.

PROS
Representing School
Qualifying to regionals as an individual is a huge honor. Each of these gymnasts will be her school's name there on the big stage but without the added pressure of performing in the team competition.
Meeting A New Team
Along with making new friends and gaining experience during this competition, individual gymnasts are able to pick up new ideas from another team that can benefit themselves or they can take back to their teams.
Showing Off Hard Work
Regionals are a great opportunity for individual qualifiers to show that their hard work is paying off. They will also be competing to prove that they are good enough to qualify for nationals as individuals.
CONS
While qualifying for NCAA Regionals as an all-around or event specialist is a huge honor and accomplishment, it also comes with a set of new challenges.
Home Team Not On The Floor
Each individual qualifier will rotate and compete with one of the top teams at each NCAA Regional. Many top teams show great support for the individuals who rotate with them, cheering for them and supporting them throughout. However, it is a big change for these individual to be with a new teams and not competing with their original squads. Gymnasts often get used to certain teammates helping them prepare for an event or spot them throughout their routines.
Lineups & Equipment
Individuals might have to compete in new spots in the lineup than they did with their original teams. At regionals, these gymnasts face long waits and will be the last to perform their routines. They might also face new experiences with warmups, chalk preferences on bars, and changes with equipment. The gymnasts do have the benefit of a practice day at regionals to get familiar with any of these differences and help prepare for the competition.
Related:

2017 NCAA Regional Assignments Announced