2017 City of Jesolo Trophy
2016 Olympians Return For More At 2017 City Of Jesolo Trophy
2016 Olympians Return For More At 2017 City Of Jesolo Trophy
The U.S. has won the City of Jesolo Trophy's senior team competition as well as the junior and senior all-around competition for seven straight years and will look to continue its streak on April 1-2 in Jesolo, Italy.
Mar 28, 2017
by Justine Kelly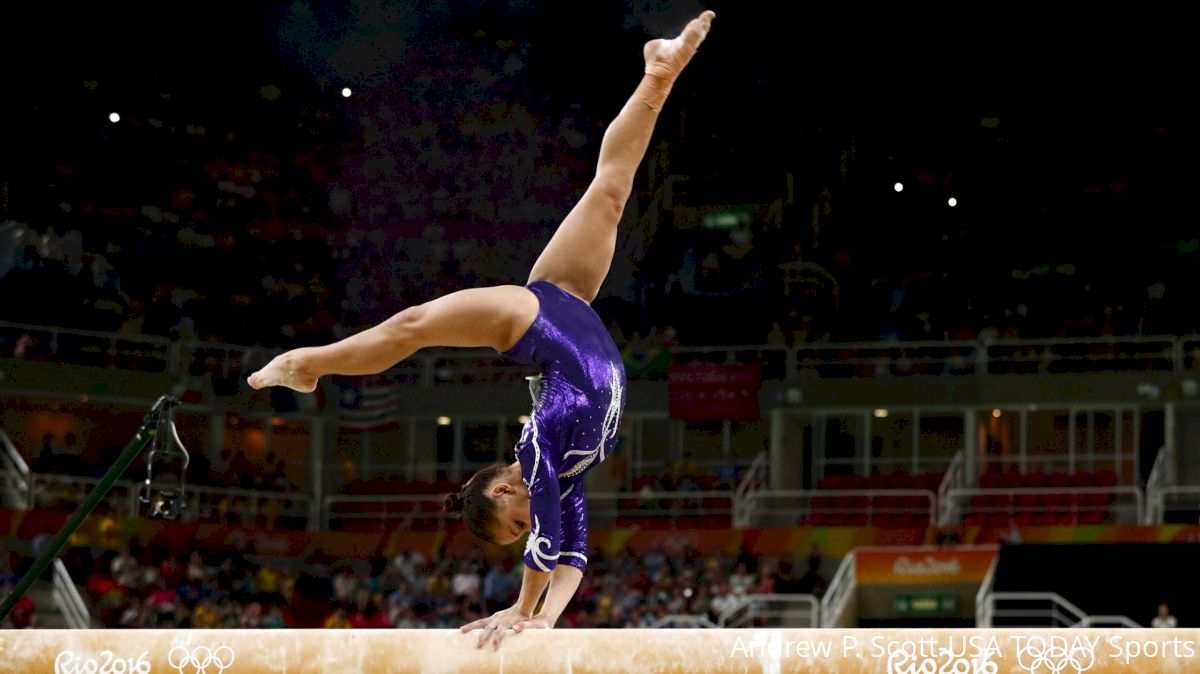 The City of Jesolo Trophy is perhaps the most significant international team competition of the early elite season. Though some competitors have participated in a few World Cups in the early months of the year, Jesolo marks the first time major teams come together from around the world.

This competition has been going since 2008, making this the 10-year year anniversary. The U.S. has won the senior team competition as well as the junior and senior all-around competition for seven straight years and will look to continue its streak on April 1-2 in Jesolo, Italy.
Below we have summarized some of the returning Olympians to look out for from the international field.

OLYMPIC STARS RETURNING FOR MORE
This year, quite a few Olympians have continued to train following Rio and are on the rosters to compete at Jesolo. The Russians, who have not sent a team to Jesolo in several years, have two Olympians on their senior team --
Angelina Melnikova
and
Seda Tutkhalian
.
Daria Spiridonova
, another member of the 2016 Olympic team, is listed as a reserve. These three competitors helped Team Russia to win the silver medal in Rio, with Melnikova contributing on all four events, Tutkhalian contributing on beam and floor, and Spiridonova contributing on bars. Spiridonova also competed in the bars final, while Tutkhalian competed in the all-around final.
Melnikova is coming off a runner-up all-around finish at the 2017 Stuttgart World Cup, where she also placed second on bars with a 14.2:
Video via user
GoPro2day.nl
Additional returning Olympians include Brazil's
Rebeca Andrade
and
Flavia Saraiva
. Both gymnasts competed on multiple events in the team final and contributed big scores, including Andrade's 15.4 on vault and 14.9 on bars and Saraiva's 14.833 on beam. Andrade also competed in the all-around final, placing an impressive 11th overall, with her high score being a 15.566 for her huge Amanar vault. Saraiva competed in the beam final and placed fifth.
Nina Derwael
has been named to Belgium's roster for Jesolo. Derwael also competed in the Olympics, finishing 19th overall in the all-around. One of her best performances was on bars, where she scored a 15.3. She's looking to bring in some upgrades this year as well. Check out a recent clip from her Instagram at the Top 12 France competition that shows her competing a new combo of Ricna half-turn to Ezhova:
[instagram url="https://www.instagram.com/p/BRjO31hlTAd/?taken-by=ninaderwael" hide_caption="0"]
Canada's
Shallon Olsen
will also be competing at Jesolo, after having recently won the gold on vault at Elite Canada 2017 and helping the senior team to gold at International Gymnix. Olsen competed for Team Canada in Rio, and although the team just missed out on finals, Olsen qualified for the vault final and placed eighth.
Lastly, France's
Marine Boyer
is the only member of the country's Olympic team who will be competing in Jesolo this year. Boyer competed vault, beam and floor for the team in the qualification round and she advanced to the beam final, where she placed 9th overall, scoring a 14.6. Boyer also competed at Jesolo last year and scored a 14.85 on beam in the all-around final.


Related:
Top Canadian Elites Head To 2017 City Of Jesolo Trophy
USA Names 14 To Roster For 2017 City Of Jesolo Trophy
Russia Names Top Elites To 2017 City of Jesolo Trophy Team
FloGymnastics to Provide Exclusive Coverage of 2017 City of Jesolo Trophy
How To Watch
Video coverage from the 2017 City of Jesolo Trophy will be available to all FloPRO members. FloPRO members also have access to our other live events and archived videos, original FloFilm documentaries, and technique and training videos.
ON TV:
Now available on Roku and Apple TV 4
STREAMING:
Available on FloGymnastics.com
Must be a FloPRO subscriber:
$19.97 monthly or $147 yearly. A yearly FloPRO subscription provides access to ALL FloSports sites.
SIGN UP HERE
.
Archived Competition Footage
During the week and weekend, archived videos will be stored in a video library for FloPRO subscribers to watch for the duration of their subscription. Note: archived videos of floor routines will not have audio due to music rights.
Join The Conversation On Social

• Follow us on
Facebook
• Follow us on
Instagram
• Follow us on
Twitter
Stay up-to-date in the gymnastics world!
Sign up below for the FloGymnastics Newsletter and get updates on news, videos, results, rankings, live events, and more.