Release via USA Gymnastics

INDIANAPOLIS, Feb. 27, 2017 -- Defending champions Andrea Li of Aurora, Illinois/Legacy Elite, and Rachael Lukacs of Hillsborough, N.J./North Stars Gymnastics Academy, headline the 36-gymnast field for the eighth annual Nastia Liukin Cup this Friday, March 3, at 7 p.m. ET at Prudential Center in Newark, N.J. Featuring 18 junior and 18 senior Level 10 Junior Olympic gymnasts, the Nastia Liukin Cup will showcase gymnasts from 18 states. Fourteen athletes are making return trips to the Nastia Liukin Cup, which is held the night before the AT&T American Cup (March 4 at 11:30 a.m. ET).

FULL ROSTER HERE

Three former Nastia Liukin Cup champions are set to compete in Newark. After winning the 2016 senior title, Lukacs is making her fourth-straight appearance at the Nastia Liukin Cup. Li, last year's junior champion, is making her second trip to the Cup and will also compete in the senior age division. 2014 junior co-champion Rachael Flam of Houston, Texas/Stars Gymnastics, returns for her third Nastia Liukin Cup and will look to challenge the defending champions.

Makarri Doggette of Pickerington, Ohio/Buckeye Gymnastics, is back for her fourth appearance at the Cup. Three senior athletes are competing in their third Nastia Liukin Cup: Flam; Abby Heiskell of Waxhaw, N.C./Southeastern; and Cassie Stevens of Phoenix, Ariz./Arizona Sunrays.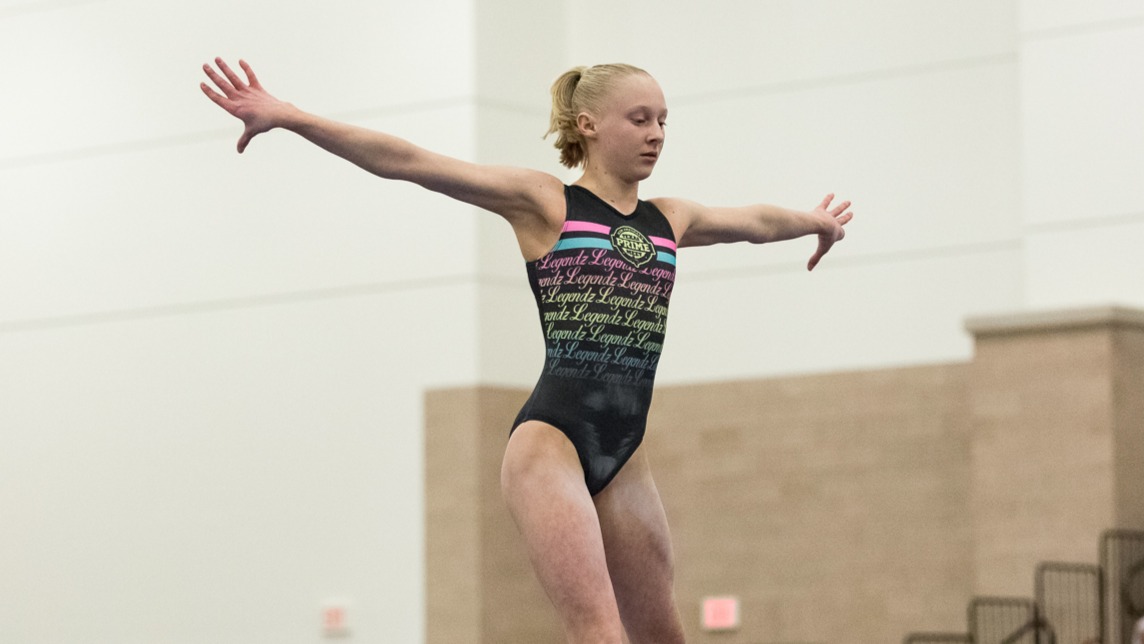 Carly Bauman of West Des Moines, Iowa/Chow's Gymnastics, and Lali Dekanoidze of Charlotte, N.C./Southeastern, are making their second trip to the Nastia Liukin Cup and will compete in the junior age division. Five senior level gymnasts are also competing in their second Cup: Nevaeh DeSouza of Fairfield, Calif./Dream Xtreme Gymnastics; Li; Rylie Mundell of Parker, Colo./Colorado Gymnastics Institute; Kai Rivers of Franklin, Mich./Twistars; Gabryel Wilson of Ypsilanti, Mich./Michigan Academy of Gymnastics; and Natalie Wojcik of Douglasville, Pa./Stallone Gymnastics

Tickets for the 2017 Nastia Liukin Cup are $40 for reserved seating and $30 for general admission. For groups of 10+ people, tickets are half-price -- $20 reserved or $15 for general admission. Groups also can purchase tickets for both events for $25 reserved or $20 general admission. All ticket prices are plus applicable fees. Tickets may be purchased through ticketmaster.com, by phone at 800-745-3000, at all Ticketmaster outlets and at Prudential Center's box office. For more information, go to nastialiukincup.com.

Fans who cannot make it to Prudential Center can watch the action live on NBC Live Extra online at nbcsports.com/live-extra or on mobile devices; follow the event on Facebook (facebook.com/usagymnastics) and Twitter (#NastiaCup); or via live scoring at myusagym.com. NBSN will provide tape-delayed coverage starting at 11:30 p.m. ET.

2017 marks the second straight year Newark's Prudential Center is hosting both the Nastia Liukin Cup and on the following day, the 2017 AT&T American Cup, an International Gymnastics Federation World Cup event that features some of the world's biggest names in gymnastics.

Gymnasts who compete in the Nastia Liukin Cup will receive a Nastia Liukin-designed leotard and a warm-up from GK Elite; two tickets to the Nastia Liukin Cup; and the opportunity to meet Liukin and participate in a team photo.

Named for 2008 Olympic all-around gold-medalist Nastia Liukin, the Nastia Liukin Cup was first held in 2010 in Worcester, Mass., and a portion of the proceeds from the Nastia Liukin Cup benefits the Nastia Liukin Fund, a charitable fund in partnership with the National Gymnastics Foundation (www.usagym.org/foundation).


Related:
2017 Nastia Liukin Cup Roster Complete