The Gymnastics Kitchen with Betsy: Key Calcium Options Other Than Milk
The Gymnastics Kitchen with Betsy: Key Calcium Options Other Than Milk
Calcium an essential mineral that many parents of gymnasts ask about. Is it necessary to consume milk or even dairy to get the required daily intake to support strong muscles and bones? The truth is, milk is a very controversial topic.
Oct 28, 2016
by Betsy McNally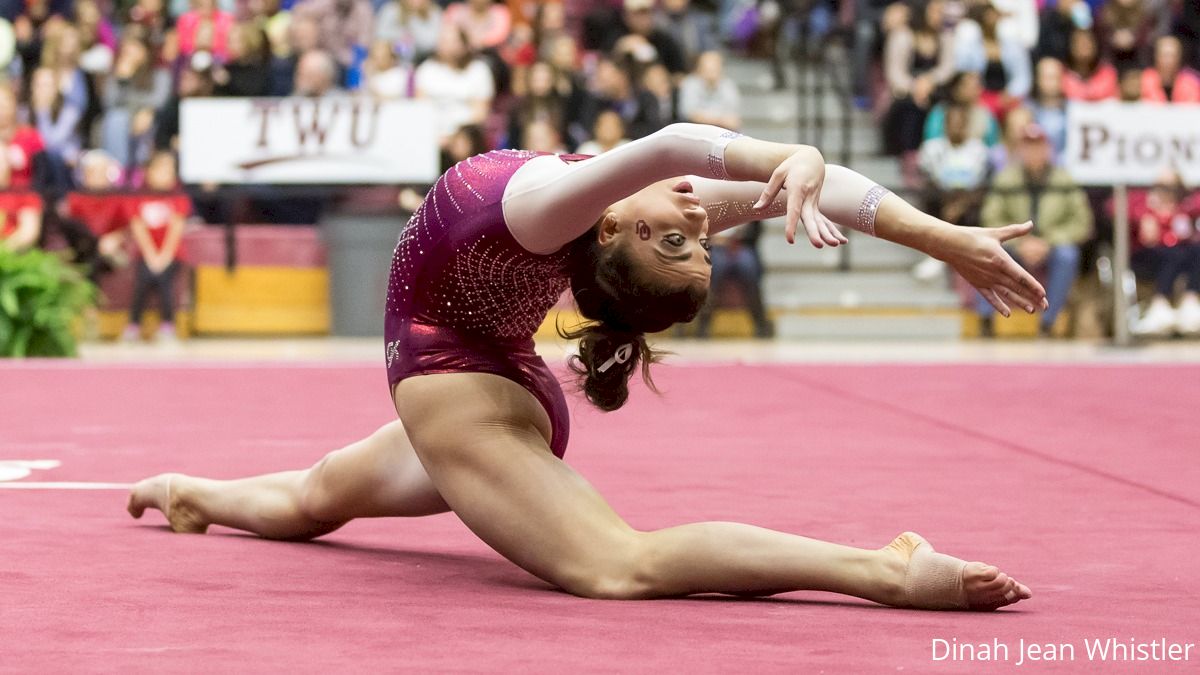 A gymnast needs healthy cell function and strength in muscles and bones to perform optimally.
Calcium is one essential mineral that many parents ask me about. Is it necessary for an athlete to consume a large quantity of milk or even dairy to get the required daily intake to support strong muscles and bones? Everyone knows that gymnastics is a sport that has its fair share of bone fractures. What can we do to prevent these fractures and increase calcium intake without over-consuming dairy?
The truth is, milk is a very controversial topic. You may have heard the saying, "No one should drink cow's milk--except baby cows!" Essentially this does kind of make sense. Humans are the only animals that drink another animal's milk. Non-organic dairy can be questionable as many dairy products incorporate the use of antibiotics, genetically modified organisms, and hormones. Not to mention, milk contains a lot of sugar--or lactose--which 80 percent of the population can not even digest.
I do not want to sway the reader into believing one way or another that milk is "bad" or "good." However, I encourage you to do your own research. What I would like to present are the MANY other forms of calcium out there, which are just as effective or better than milk to fuel your child or athlete.
My favorites options are the cruciferous vegetables below:
Kale
There are 101 mg of calcium in one cup of kale--which is not only a powerful antioxidant but also an anti inflammatory and delicious in green shakes. Add 3-4 cups to coconut water and mixed berries to a bullet or Ninja and enjoy a calcium-rich treat!
Bok Choy
Serves up 75 mg per cup of calcium. This is known as Chinese cabbage, loaded with vitamin C, A, and K. It is great for blood, immunity, and bones. Add to soups and salad or stir fries with a bit of fresh ginger for a powerful anti-oxidant and calcium-loaded meal. Bok choy is also great for intestinal function to keep our systems moving!
Rapini (Broccoli Rabe)
This is one of my favorites, and if you are Italian you probably have already consumed a great deal of this! If you are tentative about broccoli, give it's cousin a try! There are 100 mg of calcium in one 2/3 cup serving! Steam or crunch on them raw or dip into hummus for a delicious afternoon snack.
Honorable Mention: Okra
Okra is not part of the cruciferous family, but it is a delicious, flowering green veggie! It is a flowering plant that produces edible seed pods or "ladies fingers." They are great sautéed, grilled, or roasted and used in stews and soups. Amazingly, they are packed with 172 mg of calcium in one cup with tons of fiber, folate, vitamin C for immunity, and vitamin K for blood. This food is native to more tropical climates, but try it out for a "shake up" in your regular meal plan. Your bones will thank you!
My other favorite foods loaded with calcium:
Sunflower seeds, (great on salads and in trail mixes) 50 mg per half cup
Edamame, (great roasted or steamed) 98 mg per 1 cup cooked
White beans, 63 mg per 1/2 cup cooked
Almonds, 75 mg per ounce
Oranges, 74 mg per medium-sized portion
Spinach, 90 mg per 3 cups
Get creative and try other forms of calcium to keep your cells, muscles, and bones strong and healthy this year! And do some research on milk. There is a lot of information out there--be sure you are informed!
Betsy McNally-Laouar is a personal fitness trainer and sports nutritionist who works with the gymnasts at Cincinnati Gymnastics and around the world. If you are looking for an online trainer or fitness coach to work with you or your athletes contact her at coach@betsymcnally.com or check out her website
www.betsymcnally.com



Related:
The Gymnastics Kitchen with Betsy: Favorite On-The-Go Snacks for Gymnasts
The Gymnastics Kitchen with Betsy: Power Food - Seeds
The Gymnastics Kitchen with Betsy: Energy Bars and Sports Drinks
Stay up-to-date in the gymnastics world!
Sign up below for the FloGymnastics Newsletter and get updates on news, videos, results, rankings, live events, and more.