LSU Tigers Add International Talent for 2016-17
LSU Tigers Add International Talent for 2016-17
In this week's installment of freshman class previews, FloGymnastics takes a look at a strong trio of newcomers to the LSU Tigers. The Tigers welcome in thr
Oct 10, 2016
by Keri Monstrola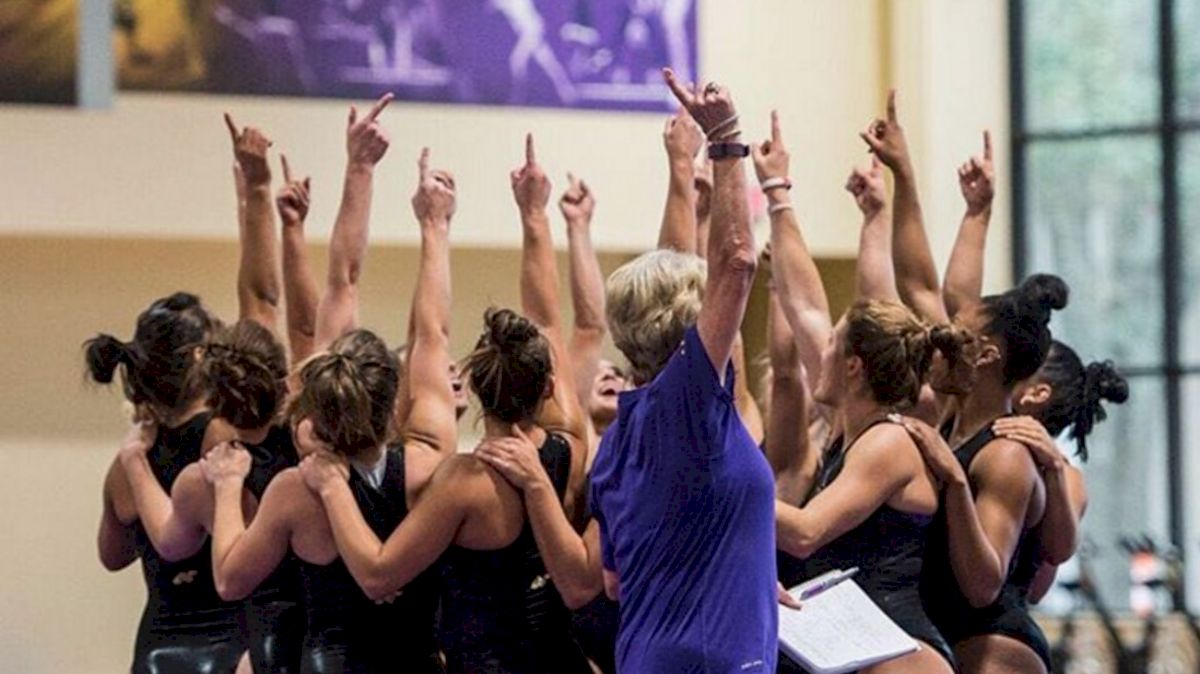 In this week's installment of freshman class previews, FloGymnastics takes a look at a strong trio of newcomers to the LSU Tigers. The Tigers welcome in three freshmen who look to help boost their team to their first national title. This freshman class has great potential to make the lineup and help replace those routines from the graduating senior class. The freshman class includes:
•
Kennedi Edney:
Two-time Level 10 J.O. National champion (2014, 2015)
•
Ruby Harrold:
Two-time Great Britain Olympic team member (2016), alternate (2012)
•
Ashlyn Kirby:
Two-time J.O. National qualifier
Kennedi Edney
Edney is a successful level 10 gymnast from Chino, California, where she trained at Precision Gymnastics. She was the 2014 and 2015 J.O. National all-around champion and also won the vault, bars, and floor title. In 2015, Edney scored three perfect 10s on vault performing a Yurchenko 1.5. She comes into LSU with great difficulty on vault, bars, and floor. She will be a strong asset to the team on the power events, including a spectacular Arabian double front on floor. Watch for Edney to make a big splash for the Tigers this season.
LSU associated head coach Jay Clark on Edney:
"We felt like it was a real coup to be able to go out west and get Kennedi. She's a great mix of power, grace, and athleticism. She's a quick-twitch, powerful athlete with a lot of personality. She's one that should explode onto the scene in terms of her performance on every event.
Ruby Harrold
Harrold is a standout recruit who brings an incredible amount of talent and experience from Bristol, England. She represented Team Great Britain at the 2016 Olympic Games, helping it to a fifth-place finish in the team final. Harrold brings a high level of talent to all four events and has the potential to make an immediate impact for the Tigers this season. She shines on both beam and bars, where she has unique elements that are sure to be a crowd-pleaser.
LSU head coach D-D Breaux on Harrold:
"Ruby is the total package. In every event she does so much difficulty as a world-class athlete. Her coach is driven and is an amazing coach, and Ruby has benefited from that drive. Coming to LSU for her is the icing on the cake. She is looking forward to the opportunity to come to the United States, get an education and be a part of this program, and we are equally as excited to have Ruby."
Ashlyn Kirby
Kirby is a level 10 gymnast from Claremont, North Carolina who trained at Shooting Stars Gymnastics. She is a two-time J.O. National Championship qualifier and she placed 10th in the all-around in 2015. Kirby is a gymnast who comes into LSU with clean lines and great training from her club coaches. She has great execution and a good level of power that can provide depth for the Tigers on all four events. Unfortunately, she suffered a severe elbow injury in her final season as a level 10, but she is continuing to gain strength following surgery in March.
Clark on Kirby:
"We think Ashlyn is that sort of undiscovered jewel in terms of what we think she can contribute. In our estimation, she is an all-arounder. The thing that defines her gymnastics is execution and cleanliness combined with a good level of power.
Stay tuned to FloGymnastics for more previews of incoming freshman classes to watch for this season!
Related:
Florida's Freshmen Aim to Get Gators Back on Top
Stay up-to-date in the gymnastics world!
Sign up below for the FloGymnastics Newsletter and get updates on news, videos, results, rankings, live events, and more.