2016 Rio de Janeiro Olympic Games
Social Media Round-Up: The Last of Rio
Social Media Round-Up: The Last of Rio
Hard to believe but it is true, the 2016 Rio de Janeiro Olympics have officially reached their end. It's hard to truly digest the historical few weeks we've
Aug 22, 2016
by Lauren Capone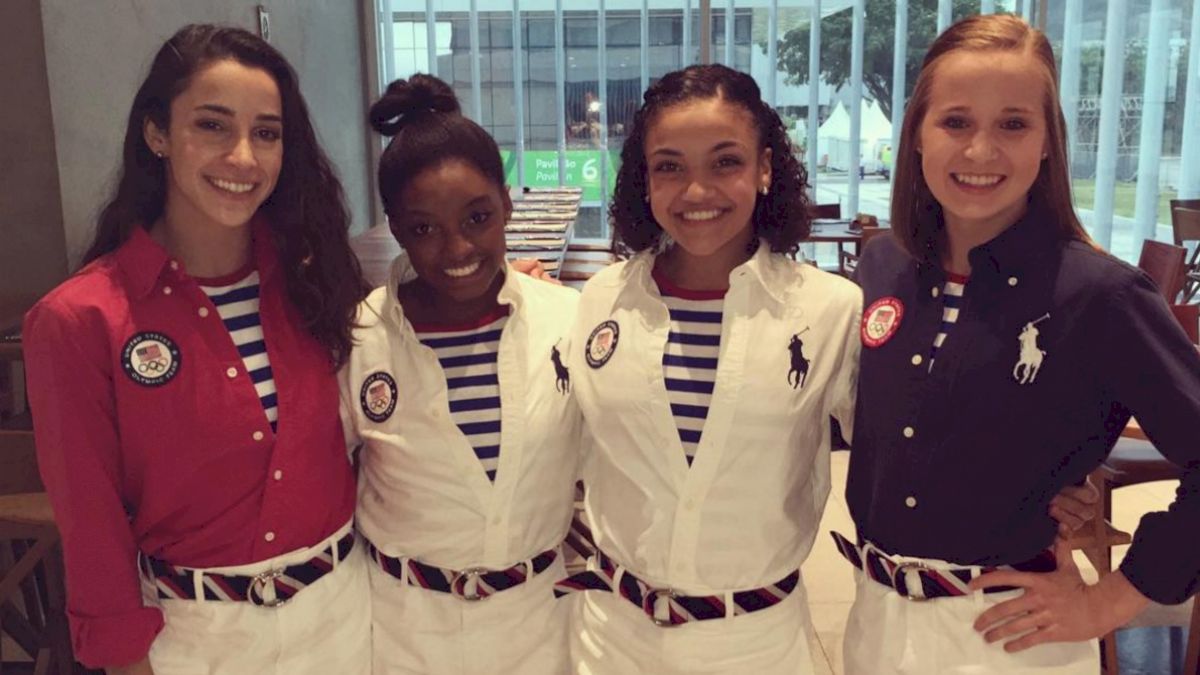 Hard to believe but it is true, the 2016 Rio de Janeiro Olympics have officially reached their end. It's hard to truly digest the historical few weeks we've witnessed and upsetting we have to wait another four years for such an incredible event.
Closing ceremonies is one special time and we are happy to share the top social media posts of the day from everyone's favorites in Rio.
So many fabulous closing ceremony outfits!
Team USA
women (& coaches!)
Ready for Closing ceremony @Salto_Coach @maggiemags26 #TeamUSA #Rio2016 pic.twitter.com/xSn531uF3H

— Rhonda Faehn (@RhondaUSAGym) August 21, 2016
Team NetherlandsHoury Gebeshian
will be one of four women walking with Team Armenia.
A couple men from
Team Canada
The men of
Team USA
got moves (and look pretty sharp, too!)
The whole
Great Britain
squad ready to go!
Other Rio athletes shared some serious #feels before their final night. The captions may be long, but worth it.
Shallon Olsen
giving out lots of love!
Ellie Black
sent out a long and emotional post, as well!
Becky Downie
of Team Great Britain.
Arthur Nory
already looking towards Tokyo.
Despite the sadness of the Games' ending, these gymnasts found time to still be silly and have some fun.
Simone
managed to slide some selfies in on
Danell Leyva
's phone!
Touring in the rain is better than no touring, right
Dan
?
Team Great Britain
filled up with some treats from McDonalds.
One last beach shot from
Simone
.
Giulia Steingruber
is already home and looking like a true celeb!
Simone
and Allyson Felix shut down the final press conference and looked absolutely awesome doings so!
Simone and Allyson Felix finishing the final press conference @Simone_Biles @allysonfelix #FinalFive#TeamUSA#Rio2016 pic.twitter.com/RnMNw8xUUX

— Rhonda Faehn (@RhondaUSAGym) August 21, 2016
And finally, this. Just one epic Olympian passing tips to another.
michael phelps taught me how to stack my medals

— Simone Biles (@Simone_Biles) August 21, 2016
Congratulations to every Rio athlete in every sport! We have enjoyed watching them all and already can't wait for Tokyo. Should we start the countdown now? 1,435 days everyone.