Create a free account to unlock this article!
Get Started
Already a subscriber? Log In
The 2016 International Gymnix takes place March 4-6 in Montreal Quebec and
we will be bringing you live coverage
from the competition as well as podium training. This year, USA will be sending a junior team and the gymnasts named to the nominative roster are
Jordan Chiles, Deanne Soza, Maile O'Keefe
, and
Gabby Perea
. These four gymnasts will compete as a team in the Junior International Cup. There will also be quite a few more gymnasts from the U.S. who will be competing as individuals in the Gymnix Challenge including
Morgan Hurd, Lexy Ramler
, and
Irina Alexeeva
.
For three of the four gymnasts representing team USA, this will be their international debut. For all four gymnasts, Gymnix will be their first competition of 2016 and we will get to see new skills, combos, and choreography. Let's take a closer look at the four gymnasts making up team USA.
Jordan Chiles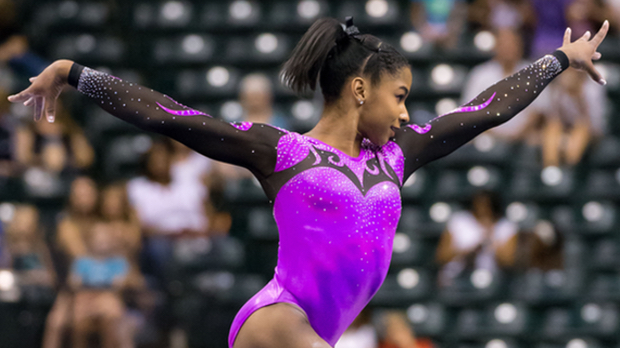 Jordan Chiles will be the veteran of team USA as she is on her third year on the Junior National Team and has international experience under her belt. Chiles competed at the
2014 Jesolo Trophy
where she helped team USA win gold and earned second on vault and sixth all-around. After placing fourth all-around at the 2015 P&G Championships, she was selected to compete at the 2015 Top Gym meet in Belgium, however, USA ultimately withdrew from the competition and Chiles did not get to compete.
Chiles is a dynamic gymnast who combines power and finesse. Her power is displayed in her effortless tumbling as well as vault where she is capable of competing an Amanar. Her gymnastics is balanced out with her expressive and graceful dance, typical of her club gym Naydenov. She is a seasoned competitor and 2016 will be her final year as a junior.
Deanne Soza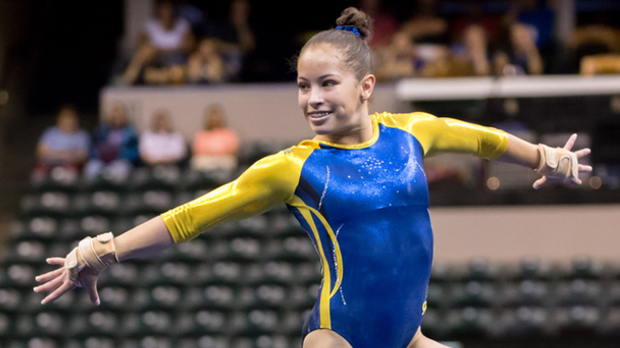 After a
rocky couple years
, Deanne Soza is hitting her stride. At last year's P&G Championships she finished 13th AA and tied for fifth on vault. Since then, she's been training full force and it's paying off. At the most recent National Team Training Camp, Soza placed first overall out of the juniors in attendance. Soza has a confident and mature style with great technique and precise form.
Soza is working on some big upgrades, which you can see some of in our recent
Workout Wednesday
. She is training a Cheng and Amanar on vault and an Arabian double front and double layout on floor. Her signature skill is a stunning straddle back half on bars and she is now working on connecting that from a Ray release.
Maile O'Keefe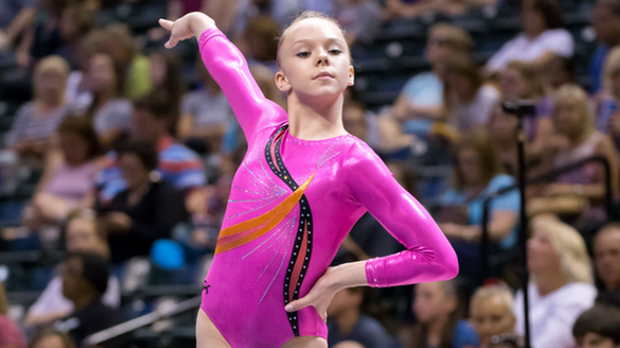 Maile O'Keefe is another up-and-coming elite who people have had their eyes on for years. Her expressive and polished style makes her stand out from the crowd. Her gym, Salcianu's, recently posted
videos of her new routines
including an incredible beam set with two triple series- back handspring step out, back handspring two feet, layout two feet, and side aerial to two back layout step outs. But O'Keefe isn't just a beamer, she's a strong all-around gymnast with fantastic skills on every event. O'Keefe ended up 17th overall at last year's P&G Championships and it will be exciting to see how she performs, and scores, on an international stage.
Gabby Perea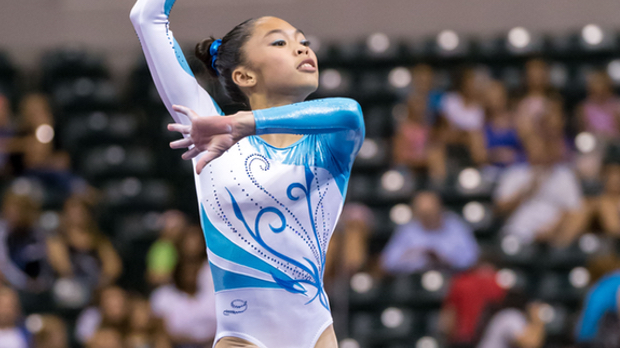 Perea placed seventh all-around at last year's P&G Championships, just missing out on the National Team by one placement. Her strongest events are bars and beam where she performs skills with impressive difficulty including a standing tuck full on beam that she executes with huge height and ease.
Again, the four gymnasts listed to represent USA were named to the nominative roster and the competitors may change. The roster will likely be finalized for USA following the February National Team Training Camp which begins on Feb. 26.
Below is a list of gymnasts from the U.S. who are on the initial roster to compete in the Gymnix Challenge. These gymnasts will be competing as individuals representing their club gym.
Morgan Hurd - First State
-
no longer listed as of Feb. 26
Cameron Machado
- First State
-
no longer listed as of Feb. 26
Irina Alexeeva
- WOGA
Lexy Ramler
- Kidsport
Meleah Bell
- Parkettes
Jenna Coleman
- Parkettes
Megan Link
- Parkettes
Danae Fletcher
- Parkettes -
added Feb. 26
Claire Tunnell
- Parkettes
Related:
FloGymnastics to LIVE Stream International Gymnix
Roster: Junior Cup at International Gymnix
Roster: Senior Cup at International Gymnix
Roster: Gymnnix Challenge