Best of 2015: Comeback of the Year
Best of 2015: Comeback of the Year
We're continuing our Best of 2015 series with the best comebacks of the year... 3. Marian DragulescuDragulescu returned to competition in 2015 and showed wh
Dec 27, 2015
by Rebecca Johnson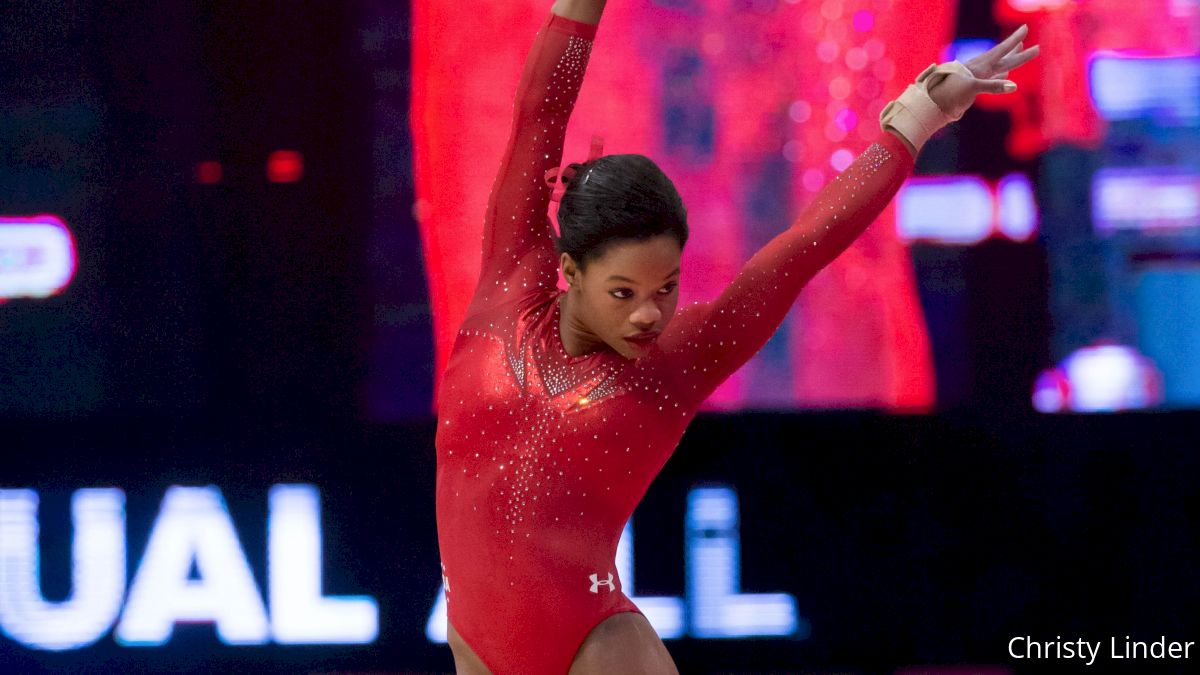 We're continuing our Best of 2015 series with the best comebacks of the year...
3. Marian Dragulescu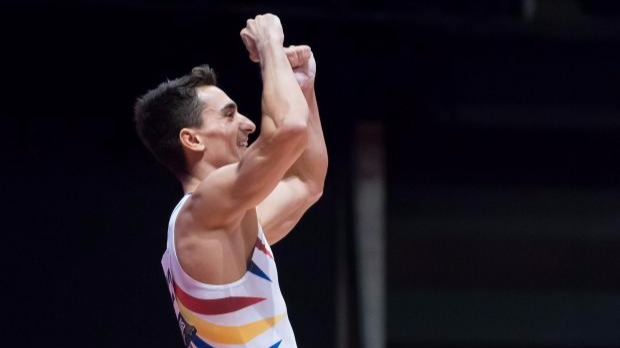 Dragulescu returned to competition in 2015 and showed why he is a true legend not only for Romania but in all of men's gymnastics. His signature vault is truly incredible to watch, and he has proven that he can still be a dominant force at 35 years old. He told FIG about his vault, "I invented this in 1999, and for five or six years, I was the only one to do it. It's interesting, because I'm still here. I'm still competing. This is the most beautiful thing," Dragulescu said. Earlier in the year, Dragulescu also competed in the 2015 Israel Cup and won gold on vault. Dragulescu qualified for the vault final and earned the silver medal. He is undeniably one of the most determined competitors and will use that drive to help Team Romania and earn a spot for Rio 2016.
2. Bridget Sloan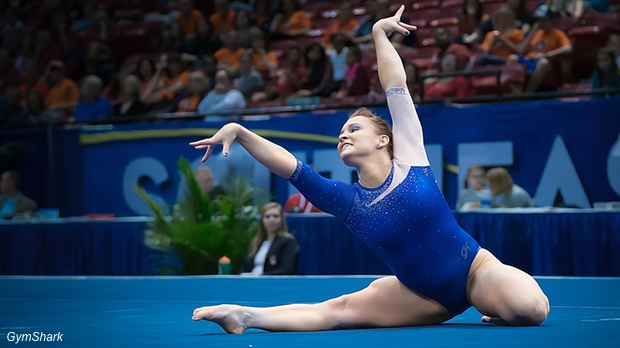 Sloan has been FloridaÂ's fierce leader throughout her career, however during the 2015 season, she was forced to lead the team in a different way for most of the year. She earned a 10.0 on vault in the first meet of the season against Ball State, but in the same meet, she had an unexpected short landing on a tumbling pass and severely sprained her ankle. During the following several meets, Sloan contributed more through her encouragement and positive spirit than through scoring 10.0s for the Gators. She worked hard to come back from her injury, putting in hours upon hours of rehab and doing whatever strength training she possibly could in order to come back stronger than ever before. And she did. Sloan returned to competition toward the end of the season and made a huge impact for the Gators at NCAA Nationals. She helped Florida earn its third straight team title and she individually placed second on vault and uneven bars. She also qualified to the all-around final and placed sixth. After a devastating start to the year, Sloan surely made a comeback to remember.
1. Gabby Douglas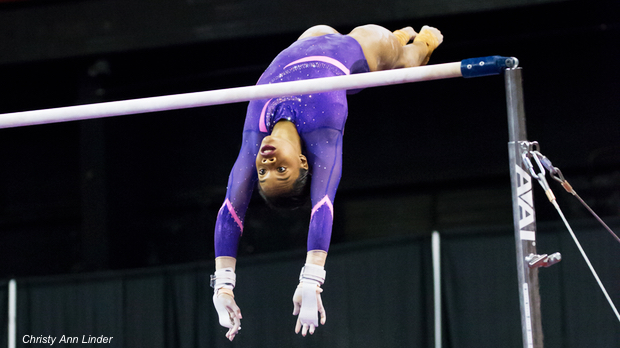 The reigning Olympic all-around champion Gabby Douglas returned to competition after a few years off when she competed at the City of Jesolo Trophy in March. Not only did she help Team USA clinch the gold but also placed fourth in the all-around. That was only the beginning of her incredible comeback story. Douglas continued to clean up her skills and add more difficulty as the year progressed, and she showed up with a fire in her eyes at the Secret Classic. She finished second in the all-around with a 60.500. At P&G Championships, she finished fifth overall after two days of competition. Douglas concluded her spectacular 2015 year with contributing to a team gold in Glasgow and also finished as the second best gymnast in the World—right behind teammate Simone Biles. Douglas has proven she is back and ready to make a big impact for Team USA in 2016.
Related:

Best of 2015 Awards
Best of 2015 - Most Outstanding Female Athletes
Best of 2015 - Most Outstanding Male Athletes
Best of 2015 - Social Media
Best of 2015 - FloFilms
Best of 2015 - Workout Wednesdays
Most Outstanding Elite Gym of 2015
Most Outstanding Club Gym of 2015