Best of 2015: Most Outstanding Male Athletes
Best of 2015: Most Outstanding Male Athletes
We're continuing our Best of 2015 series with featuring the most outstanding male athletes of the year. 3. Oleg Verniaiev, UkrainePhoto: Christy Ann LinderV
Dec 24, 2015
by Rebecca Johnson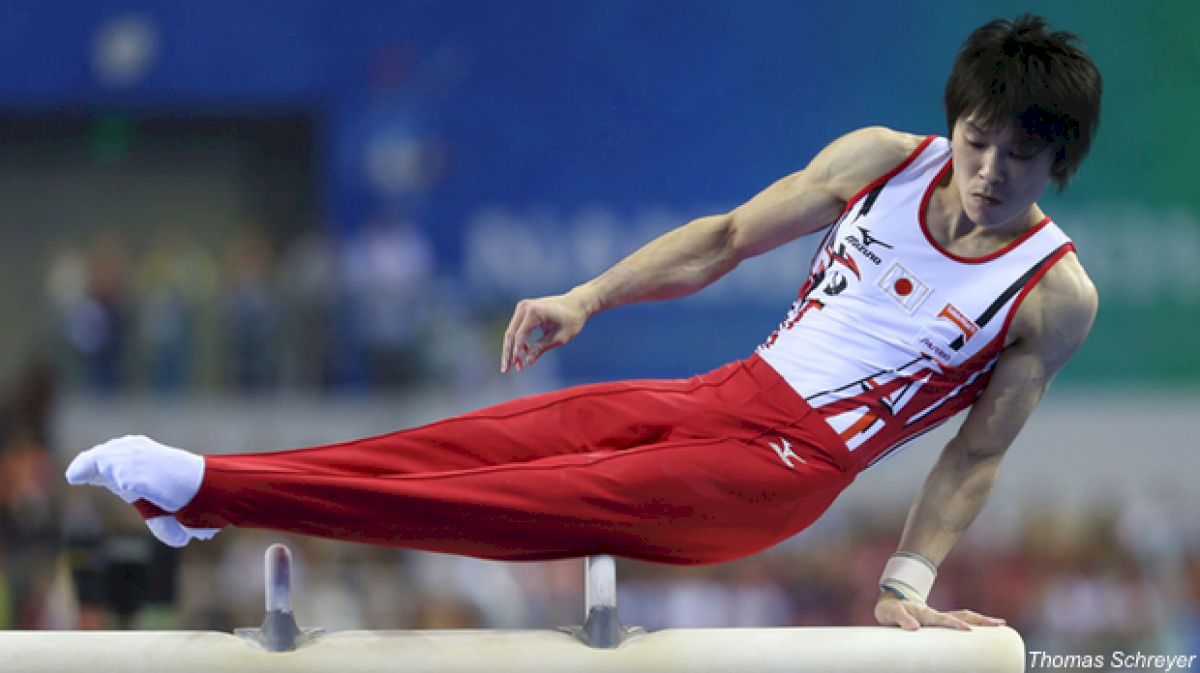 We're continuing our Best of 2015 series with featuring the most outstanding male athletes of the year.
3. Oleg Verniaiev, Ukraine
Verniaiev started his phenomenal 2015 year by winning the American Cup in March and then continued with another golden all-around performance at the European Gymnastics Championships where he also took the parallel bars title. He won yet again at the 2015 European Games and also took vault gold. At the Summer Universiade in Gwangju, Verniaiev won took both the all-around and parallel bars title. He then closed out his very dominant year with a silver on parallel bars at Worlds.
2. Manrique Larduet, Cuba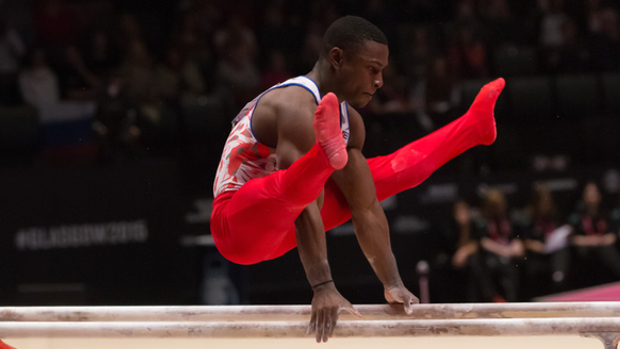 Larduet burst onto the scene as a strong force for Cuba and made a big impact at the Pan Am Games in Toronto where he took silver in the all-around and parallel bars, bronze on vault, and gold on rings. In his first World Championships, Larduet became CubaÂ's first athlete to compete in the event since 2003, and his silver in the all-around was the first-ever all-around medal for the country. He also went on to earn bronze on high bar. LarduetÂ's has an amazing ability to make his skills look so easy, and he does them all with such finesse for just 19 years old. Also the big smile he wears on his face, even just in practice, makes him just as endearing as he is impressive.


1. Kohei Uchimura, Japan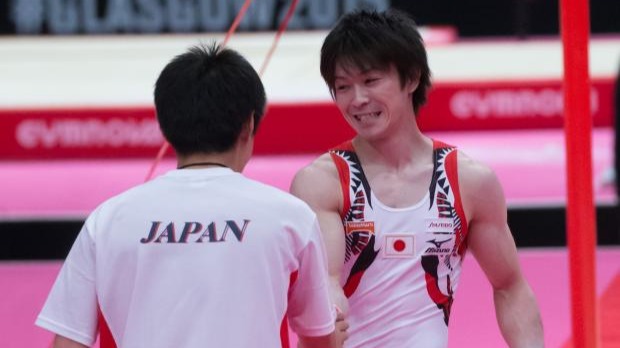 Uchimura has proven himself for six years in a row to be the king of menÂ's gymnastics, clinching the all-around gold at every World Championship since 2009. UchimuraÂ's list of accomplishments is so impressively long and it includes leading Team Japan to the team gold in Glasgow. He combines huge difficulty with great precision and form, and always delivers when it counts. Uchimura is surely the one to beat in Rio.
Honorable mention
Max Whitlock, Great Britain
Whitlock has been a big leader for Team Great Britain, even despite suffering from Glandular Fever earlier this year. He came back with a vengeance at Worlds and helped secure GBR's first-ever Team medal—a surprising and well-deserved silver. He made more history in event finals when he secured he gold on pommel horse to win the first-ever gold medal for Great Britain at a World Championships.
Deng Shudi, China
Shudi is one of the top leaders on Team China and has huge skills as well as impressively clean execution. He took the bronze in the all-around final at the World Championships as well as fourth on floor and third on parallel bars.
Donnell Whittenburg, USA
USAÂ's young, calm, confident powerhouse has emerged as one of the teamÂ's most valued competitors. This year, he took 3rd all around at the American Cup, helped Team USA to gold at the Pan Am Games, and finished with a strong 8th place finish in the all-around final in Glasgow.
Related:
Best of 2015 - Social Media
Best of 2015 - FloFilms
Best of 2015 - Workout Wednesdays
Most Outstanding Elite Gym of 2015
Most Outstanding Club Gym of 2015