2015 European Championships
Giulia Steingruber, Oleg Verniaiev Win All-Around At 2015 European Championships
Giulia Steingruber, Oleg Verniaiev Win All-Around At 2015 European Championships
Giulia Steingruber of Switzerland won gold in women's all-around at the 2015 European Championships with a 57.873 and Oleg Verniaiev of Ukraine won gold in
Apr 21, 2015
by Becca Reed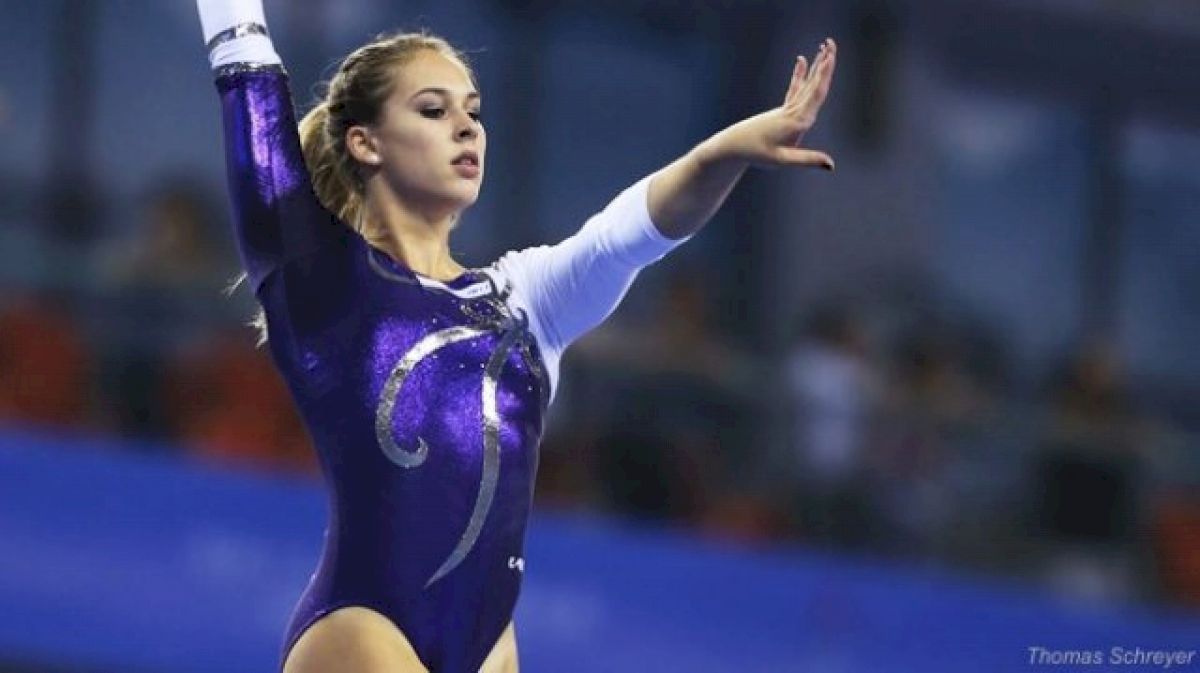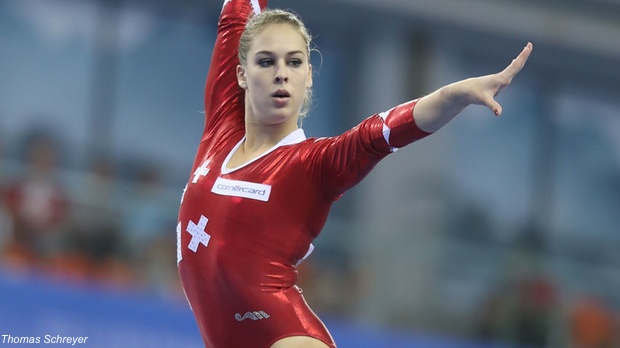 Giulia Steingruber
of Switzerland won gold in women's all-around at the 2015 European Championships with a 57.873 and
Oleg Verniaiev
of Ukraine won gold in men's all-around with an 89.582.
Steingruber's 15.266 on vault, the highest score on that event of the day, boosted her all-around score and push her past second place
Maria Kharenkova
of Russia. Steingruber also scored a 13.666 on bars, 14.375 on beam, and 14.566 on floor.
Kharenkova placed first in the qualifications round but ended up second in the all-around finals. She earned a 57.132 all-around with a 13.933 on vault, 14.066 on bars, 15.0 on beam, and 14.133 on floor.
Elissa (Ellie) Downie
of Great Britain made history with her third place finish in all-around, becoming the first British woman to win a major championships all-around medal. She scored a 56.623 all-around after earning a 14.533 on vault, 13.5 on bars, 13.891 on beam, and 13.666 on floor.
Just missing out on a medal was
Erika Fasana
of Italy who scored a 56.474.
Daria Spiridinova
of Russia scored an impressive 15.25 on bars but her 12.166 on beam pushed her down to 13th place all-around.
On the men's side, Verniaiev had an impressive outing, scoring the highest event scores of the day on pommel horse with a 15.0, rings with a 15.233, and parallel bars with a big 16.116. He also scored a 14.4 on floor, a 14.933 on vault, and a 13.9 on high bar for an 89.582 all-around.
Russia's
David Belyavskiy
scored a 88.131 all-around for the silver medal and
Daniel Purvis
of Great Britain scored an 87.423 for the bronze medal.
Full results below via FIG:
Women: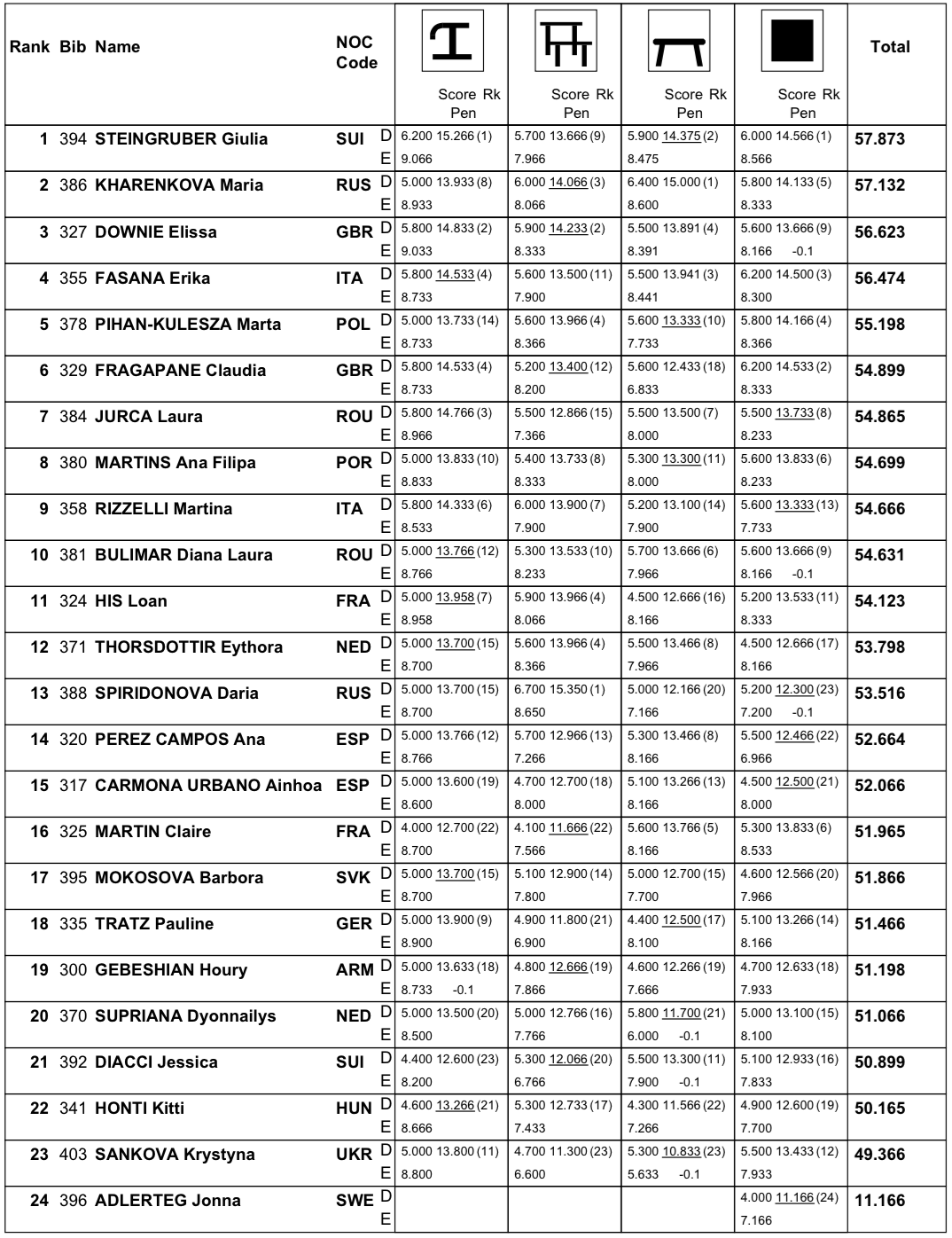 Men: