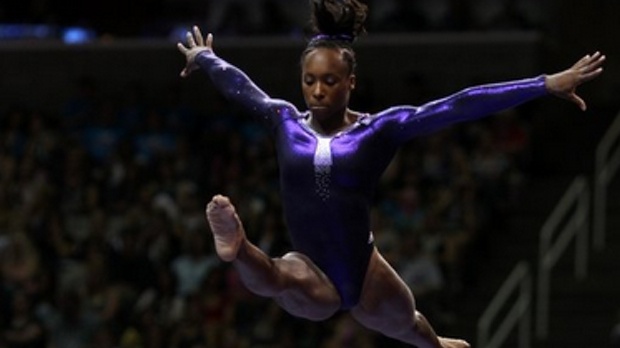 Stanford women's gymnastics secured one of the nation's top recruits today in Elizabeth Price of Parkettes and the U.S. National Team. Price was an alternate to the gold medal winning 2012 U.S. Olympic team. Price had not formally announced her commitment to Stanford but signed her National Letter of Intent today and plans to join the team for the 2014-15 season.
As a first year senior elite in 2012, Price finished fourth all around at the U.S. Olympic Trials with a breakout performance. She concluded her 2012 season with dominating performances at the Stuttgart and Glasgow World Cups, winning the all around titles in both events. Price battled hip injuries for the majority of the 2013 season and was ultimately named alternate to the 2013 USA World Championships team. Price is strong both mentally and physically and should really shine in the collegiate arena.

Watch a video interview with Price before competition at the 2013 P&G Championships:


"We are so excited to welcome Elizabeth Price to the Stanford family," said head coach Kristen Smyth. "She is one of the best in the world and ranks among the top recruits we've ever had in our program. She is such an exciting and dynamic athlete to watch and I know our Stanford women's gymnastics fans are going to fall in love with her."
"She has an incredible work ethic, a competitive fire and simply exudes confidence in everything she does," Smyth added. "She's a perfect fit here and I know she will shine in the classroom and on the competition floor."
Stanford has qualified to ten NCAA Championships in the past thirteen years. They finished 4th in 2012 and 12th in 2013.