2013 World Championships
The Moors Confirmed as an I Skill in the FIG Code of Points
The Moors Confirmed as an I Skill in the FIG Code of Points
Oct 28, 2013
by Anne Phillips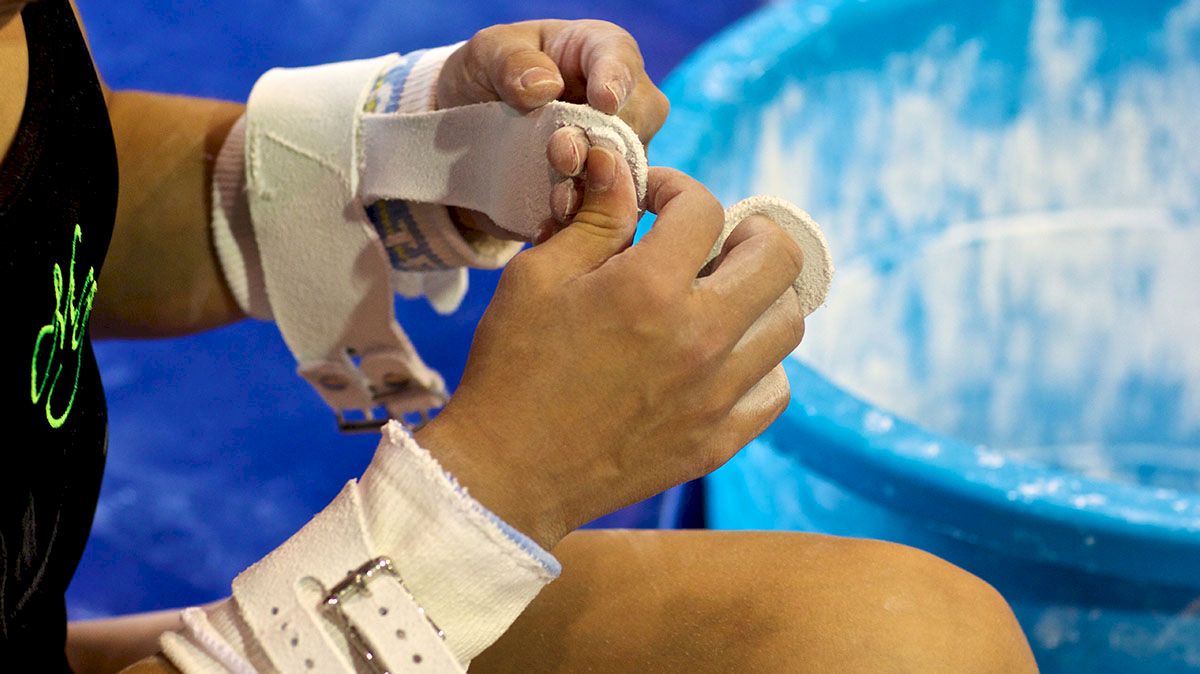 The FIG Women's Artistic Gymnastics Technical Committee has announced that a total of seven new elements were successfully performed at the 44th Artistic Gymnastics World Championships in Antwerp.
The confirmed new elements include one on the Uneven Bars, three on Balance Beam and three on Floor Exercise.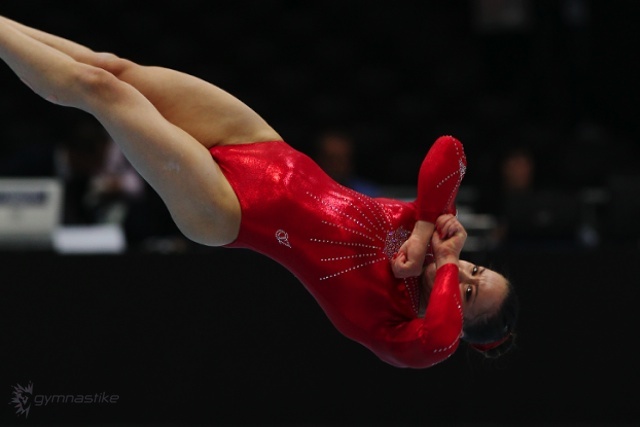 The most impressive skill was by Canadian Olympian
Victoria Moors.
She became the first woman to land a double twisting double back tumbling pass in the laid out position during an official FIG event. Moors fell on the skill during qualifying, injuring her ankle. However, Moors gutted through the all around final, successfully landed the skill, and even finished 10th in the all around.


A new difficulty category was opened for the risky skill. It will be the only skill in the women's FIG Code of Points with an "I" value.


Watch Moors throw the skill in slow motion during 2013 World Championships podium training:


This is the second "Moors" in the Code of Points. Moors also introduced a new uneven bars dismount at the 2012 London Olympic Games. Her dismount is a toe-on to a front layout with a half twist. It is rated as a D skill in the FIG Code of Points.
Gymnasts have the opportunity to present new elements at any official FIG event. In order for them to be included in the Code of Points, the submitted elements must be successfully (without fall) performed by the gymnasts during World Championships, Olympic Games or Youth Olympic Games and have at least a "C" value. If more than one gymnast performs the same new element, it will not be named after any of the gymnasts.
Francesca Deagostini (ITA) and Krystyna Sankova (UKR) both introduced skills that received an "A" value. There was also a leap on floor, a switch leap to Ring position with ½ turn, that was successfully performed by four gymnasts. Therefore, the skill will not be named for any of the gymnasts.

In addition to the Moors, three new elements successfully performed in Antwerp will be included in the list of elements as part of the WAG Code of Points named after the gymnast who first performed it.
The second most difficult new skill on the list was Simone Biles' double layout half out, valued as a G element. This difficult tumbling skill helped Biles win the all around and floor gold medals. Watch her skill here.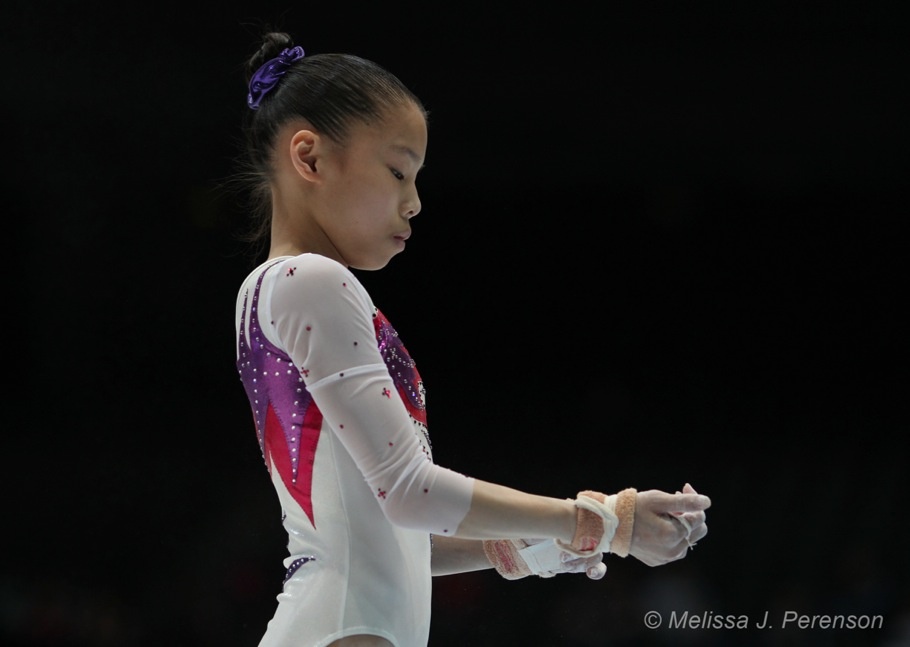 On uneven bars, China's Shang Chunsong successfully competed a piked Hindorff to earn an F value. Watch her skill here.
L to R photo sequence of Silvia Colussi-Pelaez doing her new skill on beam.


And finally, Silvia Colussi-Pelaez of Spain will have her named added to the code of points for her side aerial performed sideways on the beam. Colussi-Pelaez just began her freshman year at the #1 ranked University of Florida. Watch her skill here
The full list of confirmed new skills by the FIG: