2013 World Championships
Olympic Champion Sandra Izbasa "Taking a Break"
Olympic Champion Sandra Izbasa "Taking a Break"
Oct 15, 2013
by Anne Phillips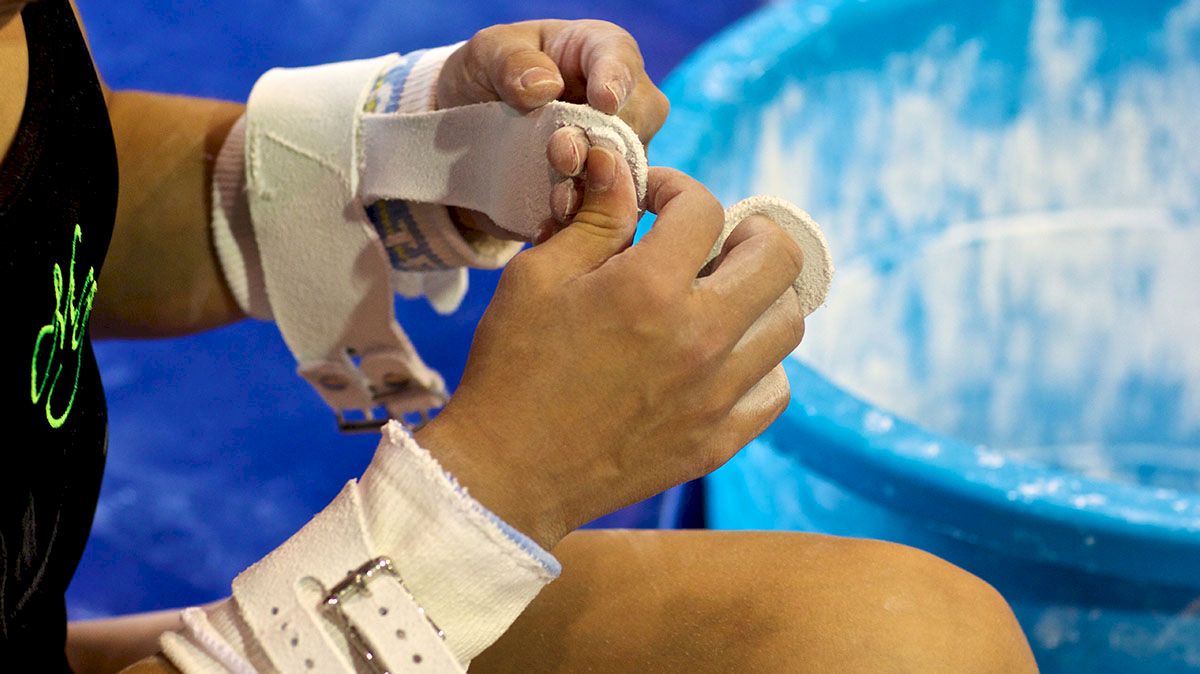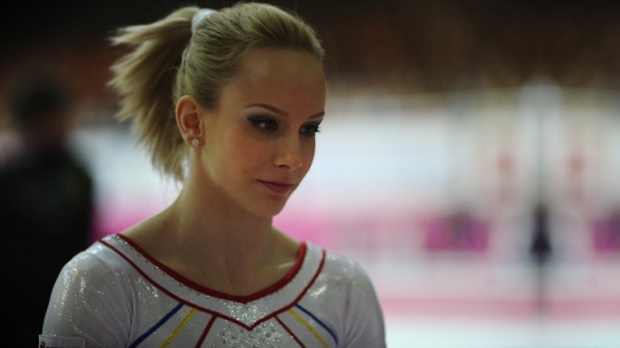 After a storied career including two individual Olympic titles, Romanian gymnast Sandra Izbasa annouced she was considering retirement after the 2013 World Championships.
Izbasa was one of three Romanian women to compete at this month's World Championships in Belgium. She competed just one event, floor exercise. With a gorgeous routine in qualifications, Izbasa advanced to the event final in second place. During the final, she had another medal-worthy routine in the works until the final skill. Sadly, she took a fall on a 2.5+front full twist. But like a true Champion, Izbasa stood back up, smiled, and graciously waved to the crowd for a decade of support. Adoring fans around the World mused... c
ould she really end her career with a fall?
Watch her 2013 Event Finals floor routine:
Since then, Izbasa's future in gymnastics has been uncertain. A few articles, including an in-depth write up on gsp.ro, reported that Izbasa has chosen to walk away from gymnastics. "I do not regret anything," she told gsp. "I have medals of all colors, I really need a break."
However, Izbasa has since clarified. It appears "break" is the key word. In a comment on her Facebook page on October 14, she wrote, "I can't say goodbye to gymnastics, because I have realized that gymnastics is everything to me. I'm not excluding a comeback but for now I need a break"
Izbasa during the 2013 World Championships. Photos by Melissa Perenson.
At age twenty three, Izbasa has endured much in the sport, including two Olympic cycles and a devastating achilles tear in 2009. She made her World Championships debut back in 2006 where she claimed the all around bronze and silver on beam. She helped Romania to two Olympic team medals, bronze in 2008 and 2012, in addition to World silver in 2007. Most importantly, Izbasa will be remembered as the 2008 Olympic Floor Champion and 2012 Olympic Vault Champion. In total, Izbasa has accumulated seven World and Olympic medals.
Regardless of whether or not Izbasa makes a return to elite gymnastics, she will go down in history as one of the greatest Romanian gymnasts of all time.

What do you think? Will we see Sandra Izbasa compete once again?