2013 World Championships
Reactions to Italian Gymnast Carlotta Ferlito's Stunning Statements
Reactions to Italian Gymnast Carlotta Ferlito's Stunning Statements
Oct 10, 2013
by Anne Phillips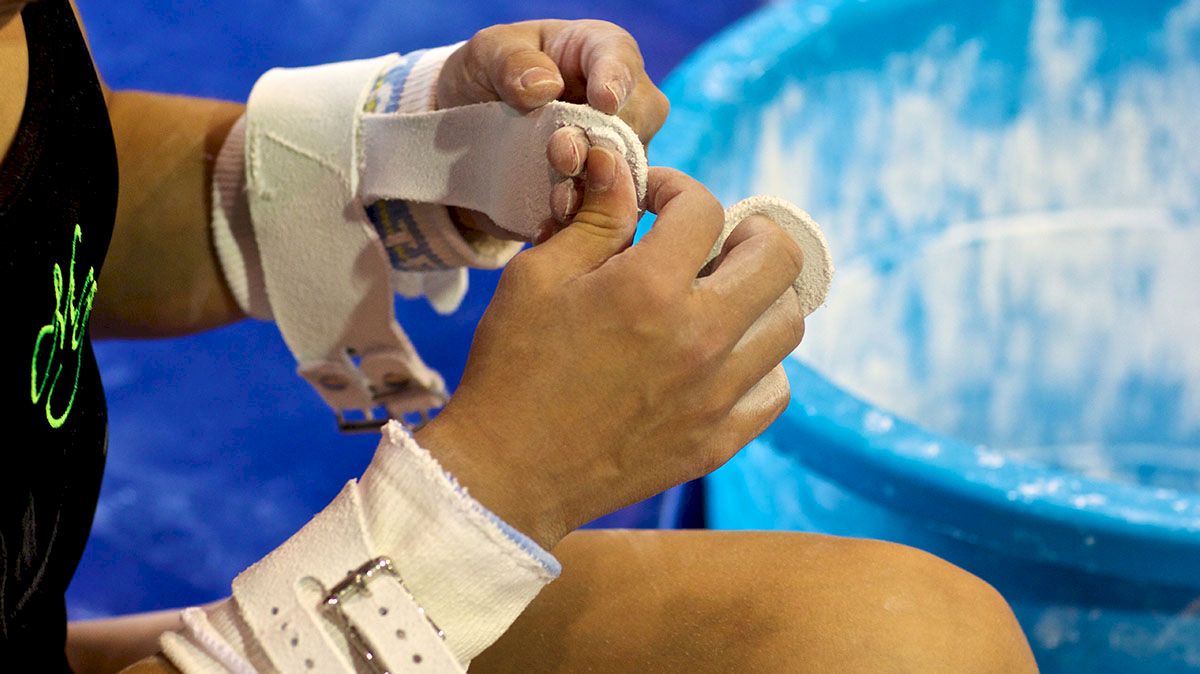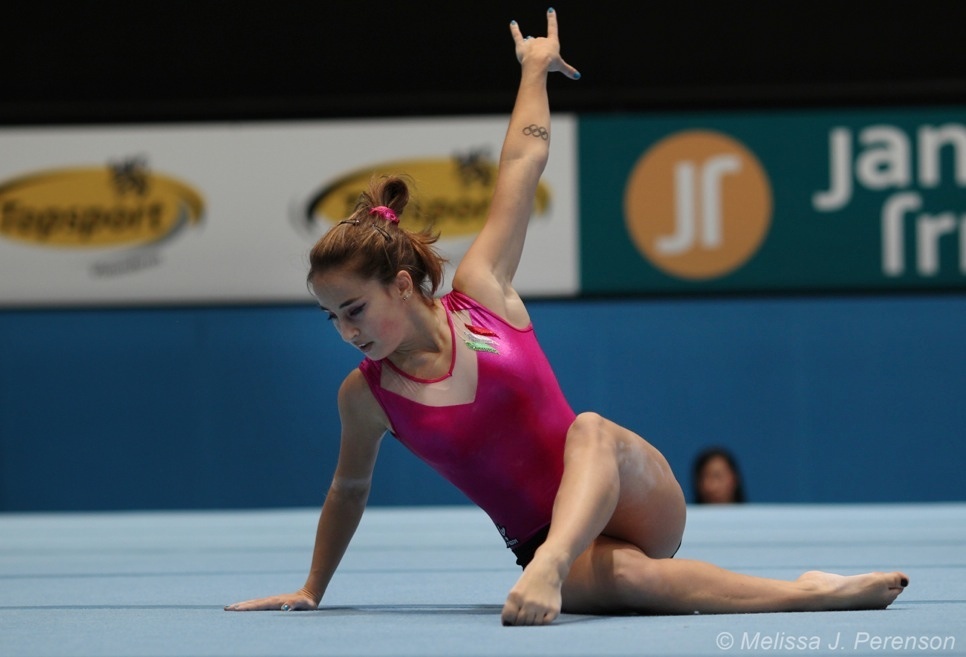 After a closely competitive World Championships Balance Beam Final in Antwerp, Italian gymnast Carlotta Ferlito let out some frustrations. After two scoring inquiries by the Americans, Ferlito finished in fifth place with Italian teammate Vanessa Ferrari in fourth. The bulk of Ferlito's offensive statements were made in an Italian video interview seen here. She also did an interview with Gymnastike and was not shy about her anger towards the results of the competition, particularly of American Simone Biles winning the bronze medal ahead of Ferrari.
Her post-beam final comments towards the star American gymnast and beam Champion Aliya Mustafina of Russia shocked and angered many gymnastics fans around the World.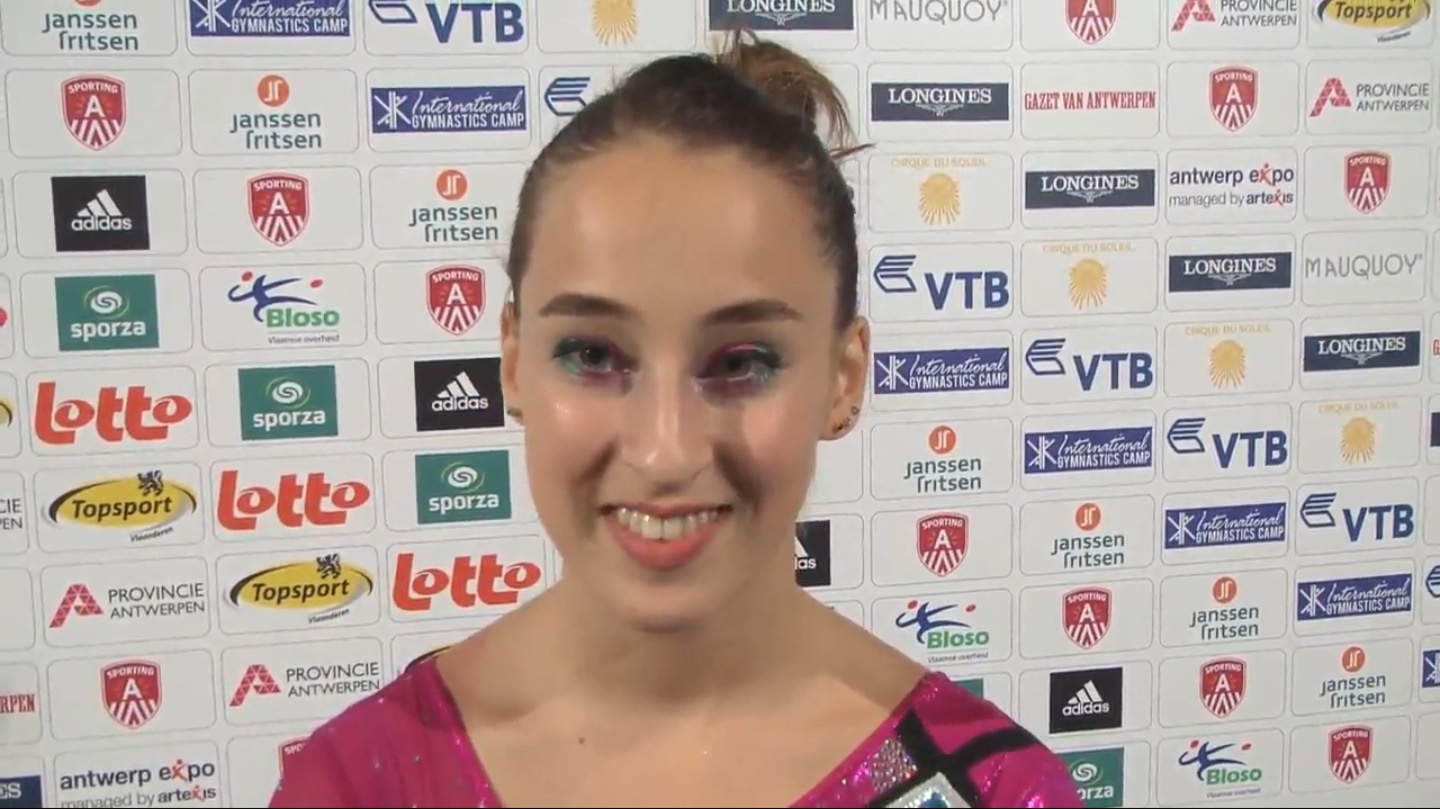 The story quickly spread to mainstream media, and even more unacceptable comments were discovered. Following the All Around final two days prior which Biles won over American teammate Kyla Ross and Mustafina, Ferlito infamously told the Italian media, "I told Vanny [Vanessa Ferrari] that next time we should also paint our skin black so that we could win, too."
Her flippant comment left the gymnastics community stunned.
In response to the outrage, 18-year-old Ferlito tweeted an apology on October 8th:
I want to apologize with the Americans girls. I didn't want to sound rude or racist. I love Simone and I'm a huge fan of USA gymnastics.

— Carlotta Ferlito (@CarlottaFerlito) October 8, 2013
I've made a mistake, I'm not perfect, I was too nervous and I didn't think about what I was saying. I'm just a human. I'm so so sorry.

— Carlotta Ferlito (@CarlottaFerlito) October 8, 2013
Those were two of Ferlito's twelve tweets that day to 132K followers. Much of Ferlito's popularity has come from starring in a gymnastics reality TV show for Italian MTV, Ginnaste.
As we were all hoping to move on from the issue, an Italian spokesperson released a statement in the form of a Facebook comment posted on the offical Italian Gymnastics Federation page that simply made matters worse.
It read, "Carlotta was referring to a trend in gymnastics at this moment, which is going towards a technique that opens up new chances to athletes of color (well-known for power) while penalizing the more artistic Eastern European style that allowed Russians and Romanians to dominate the sport for years."
The statement continued and became increasingly offensive. He referenced swimming, stating, "Why are there no black swimmers? Because their physical features don't suit the sport."
The spokesperson later apologized for his comments and claimed they were his own thoughts, not the official thoughts of the federation.
Finally, on October 10th, the Italian Gymnastics Federation got it right, releasing the below statement (translated from Italian).
Official release of Federginnastica
"The Italian Gymnastics Federation took note of apology via Twitter of her registered, Carlotta Ferlito, regarding some statements made ‹at the end of the open Competition of the 44th edition of the World Championships of Artistic Gymnastics. Statements that, knowing the moral qualities of the Sicilian athlete, could only have been misunderstood.


Nevertheless, President Richard Agabio take this opportunity to strongly condemn and distance themselves from all forms of racism and discrimination, which are not part of the history and culture of the Italian Gymnastics. Unfortunately, the misunderstanding was born on information channels federal and a commentary that appeared on our Facebook profile, which aims to give an interpretation of the phrase Ferlito (when she was only censored) has done nothing but create further confusion, upsetting the sensibilities of many users, many of them Americans, who were following us. A misconception that certainly will not imperil the relationship of mutual friendship between the Italian Federation and the USA, characterized by frequent technical exchanges: as demonstrated by the stage on August 30 by a delegation of blue at the club Texas Dreams of Dallas, or the City Trophy di Jesolo, in which the dream team directed by Martha Karolyi is from four seasons the showpiece and is working to ensure that it is also in 2014, with senior and training juniors.
Just in the event this year, Italy had the honor to christen Simone Biles, the future World Champion, in one of her first international releases, almost to the point of perceiving her as a daughter. And to celebrate her successes, The Federation has invited the star of Columbus at the Grand Prix, to be held next November 9, for sure, if accepted, that no one else better than she could charm the audience of Modena, as she did with that of Antwerp. The Stars and Stripes Gymnastics, in fact, remains a point of reference for the whole environment of the Gymnastics World and has a large following of fans in our country.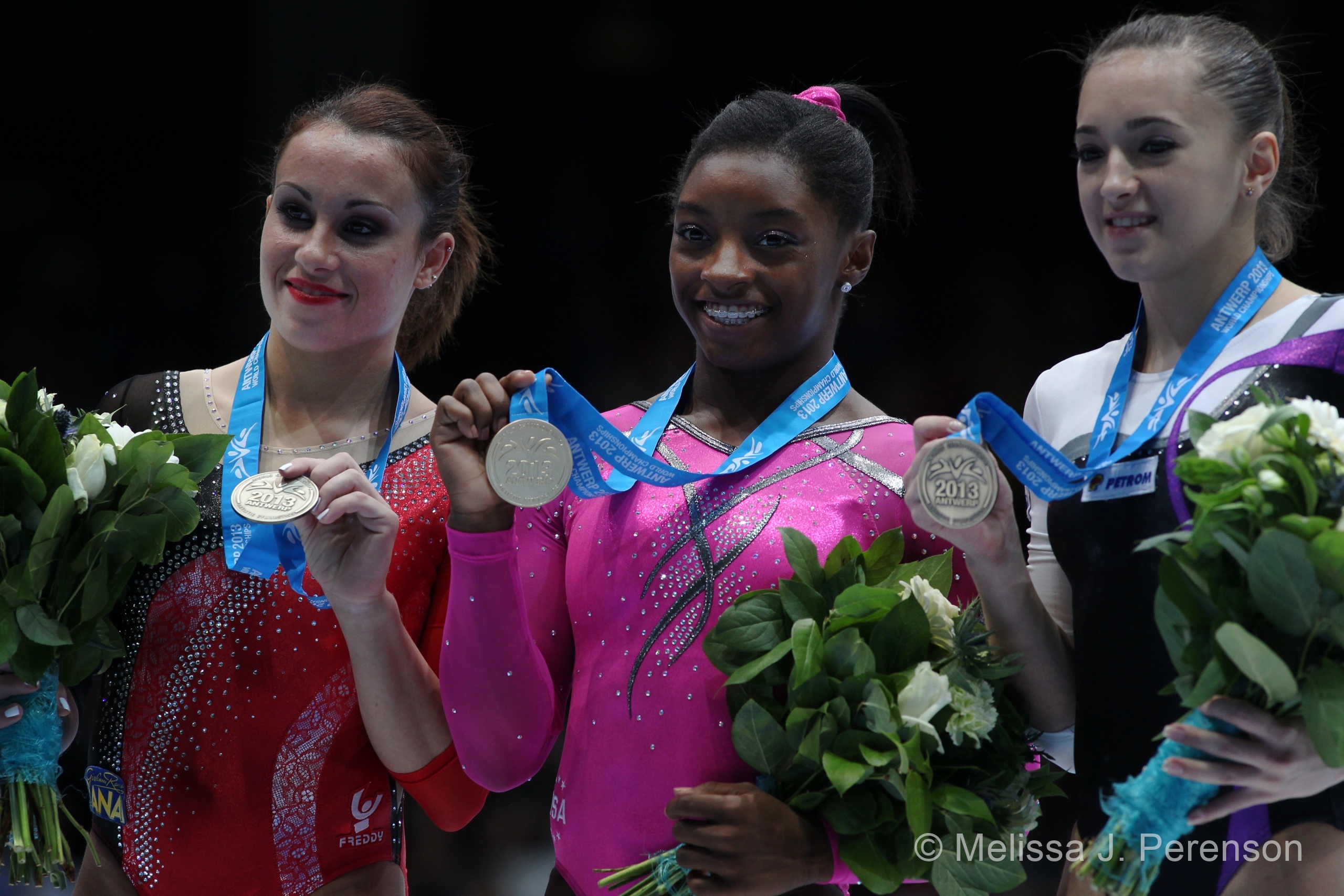 Photo: 2013 Women's Floor Medalists - Biles Gold, Ferrari Silver, and Larisa Iordache Bronze.
If you can get past the inherent problems of this issue, what's even sadder about the story is that it took a scandal like this to get gymnastics in The New York Times, USA Today, ESPN and other mainstream publications. If you search "Simone Biles" in google news right now, the top articles are not about Simone's stunning performance in Antwerp, winning the elusive World All Around title and becoming the only American to advance to every World final since gymnastics legend Shannon Miller. Instead, they are all about her being "subjected to a racist remark".
Please, let's take this disappointment as a learning experience, then shift the focus back to honoring Biles in her triumphant World Championships debut. Biles won two gold medals - all around and floor - along with a silver on vault and bronze on beam. She left Antwerp the most decorated female gymnast and even had a skill named for her on floor exercise, her double layout half out. Simone Biles was the best gymnast at the 2013 World Championships and the color of her skin had nothing to do with it.