2013 World Championships
Quotes and Reactions: Women's Subdivision 3
Quotes and Reactions: Women's Subdivision 3
Oct 2, 2013
by Anne Phillips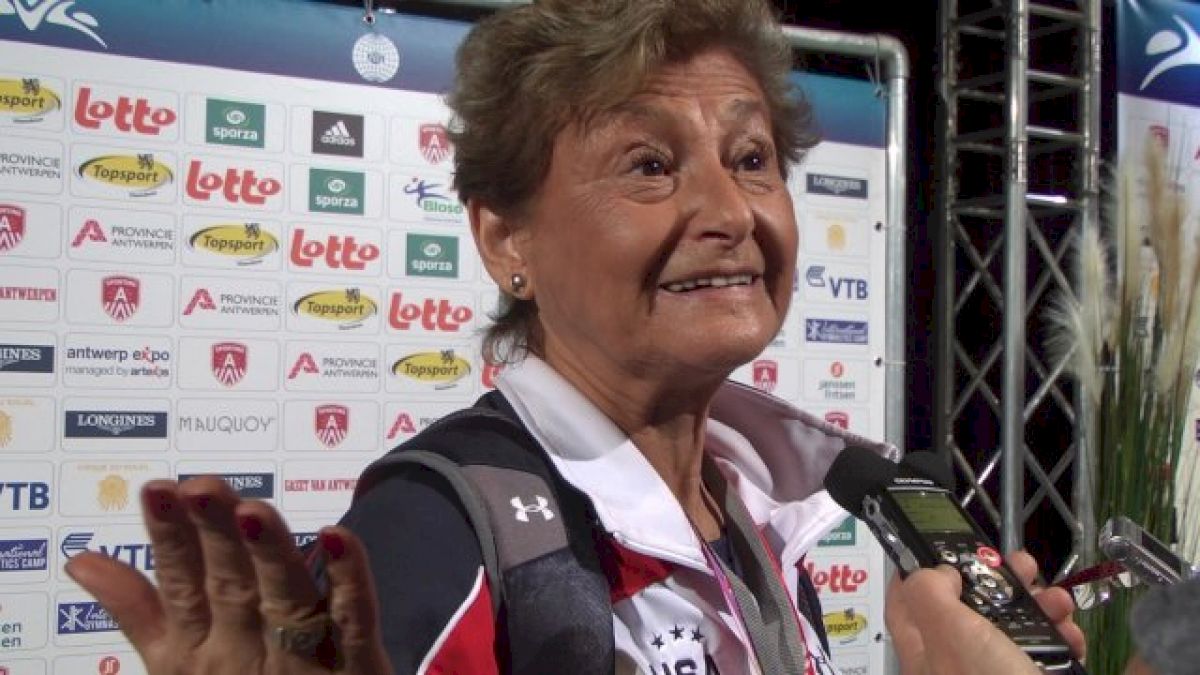 We had a very unfortunate microphone malfunction during interviews following subdivision three. This page is an attempt to salvage the situation, and give our loyal fans what they deserve! We apologize for the inconvenience. More importantly, the issue has been resolved for future interviews in Antwerp! Many more proper video interviews coming soon from Worlds.
Below is the recap with the best quotes from our interviews.
Simone Biles, USA
First year senior Biles posted the top all around score so far here in women's qualifications and also successfully landed her double layout half out so the skill will be named for her!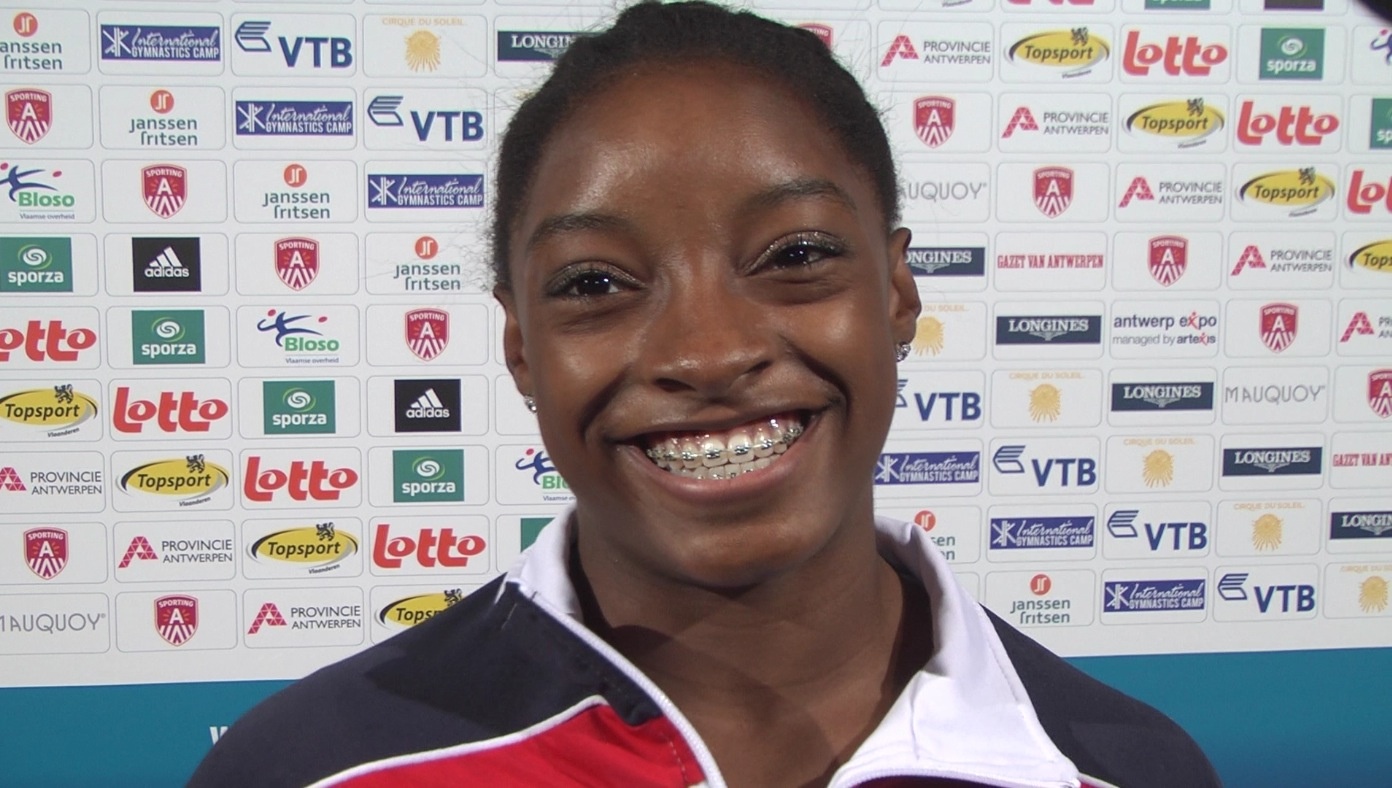 Simone Biles was of course excited and pleased with her performance today. Her big smile lit up the mixed zone and she answered questions for a herd of reporters.

On how it feels to be leading the all around at Worlds:
"It feels great, and it's exciting. I don't know!"

She was very happy to have successfully competed her double layout half out and have the skill named for her. She said "well, it wasn't my best one, but it felt good to land it!"
And she gave this quote, which was pretty amazing: "Actually, I was telling Brenna [Dowell] before I was getting ready to march out, Martha [Karolyi] scares me more than the judges, so I saw the judges and I was fine!"
Aimee Boorman, coach of Simone Biles at Bannon's Gymnastix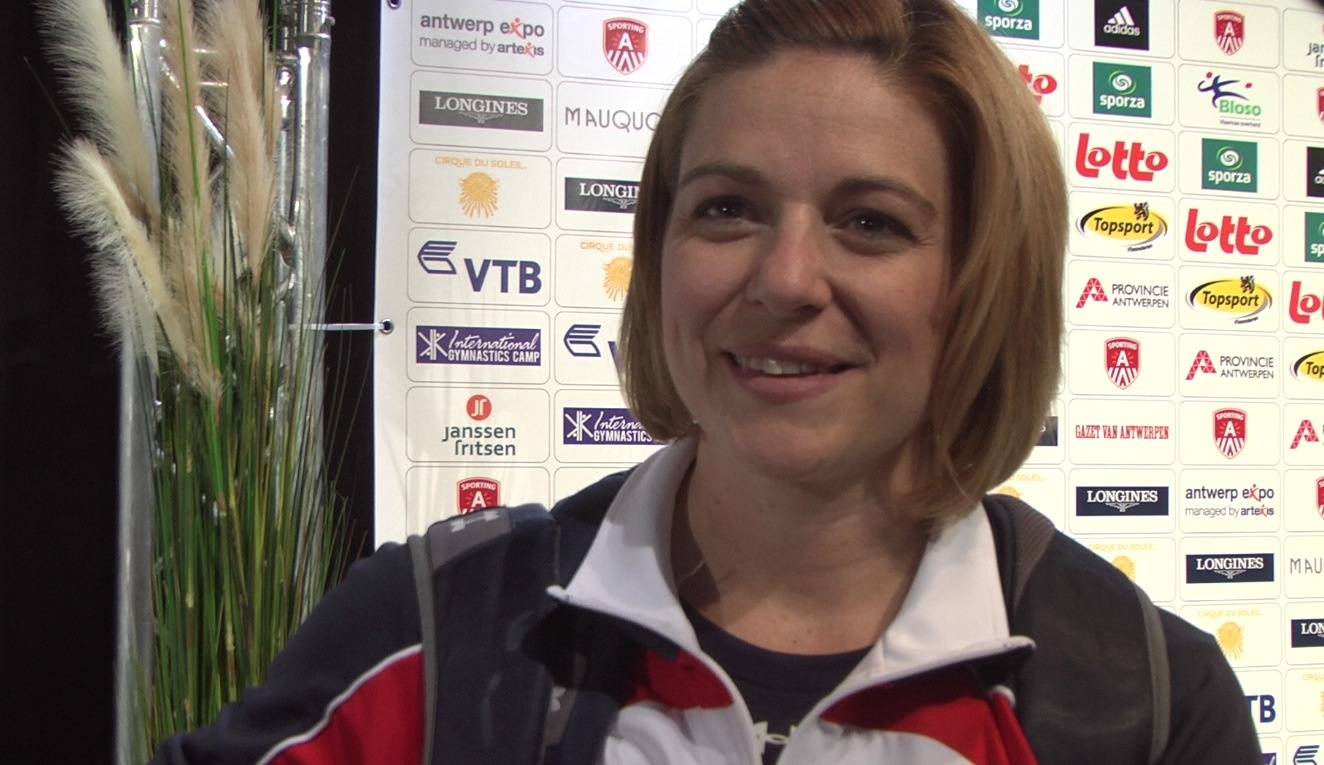 On how her first world Championships as a coach have treated her, and the emotions of coaching in her first Worlds competition"
"Since we got here we've been doing hard training and a lot of routines" She said they both felt confident due to the solid training here in Antwerp. Aimee did admit that she felt nervous just before they walked out.

She also shared, As Marta says, "We believe as Martha [Karolyi[ says, 'you make your luck'; you don't just get lucky you make your luck in training."
On if she thought Simone was nervous:
"Looking at her, she didn't seem nervous, and she said she wasn't nervous." However, she said she could see the nerves in Simone's gymnastics. She saw a few errors that she is not used to seeing and attributes that to nerves of competing in her first Worlds. Aimee closed by saying, "she has better routines in her than what we saw today."
On how Simone's quick rise has changed her life in the past year:
"Well, I'm gone from home a lot more, and I think my kids have forgotten my name [laughs]. Then she looked at the camera and said, "It's mom, by the way!"
On what she attributes Simone's quick rise to:
"Well, she's unbelievably talented. And, she just decided to work really, really hard."
Martha Karolyi, USA Gymnastics National Team Coordinator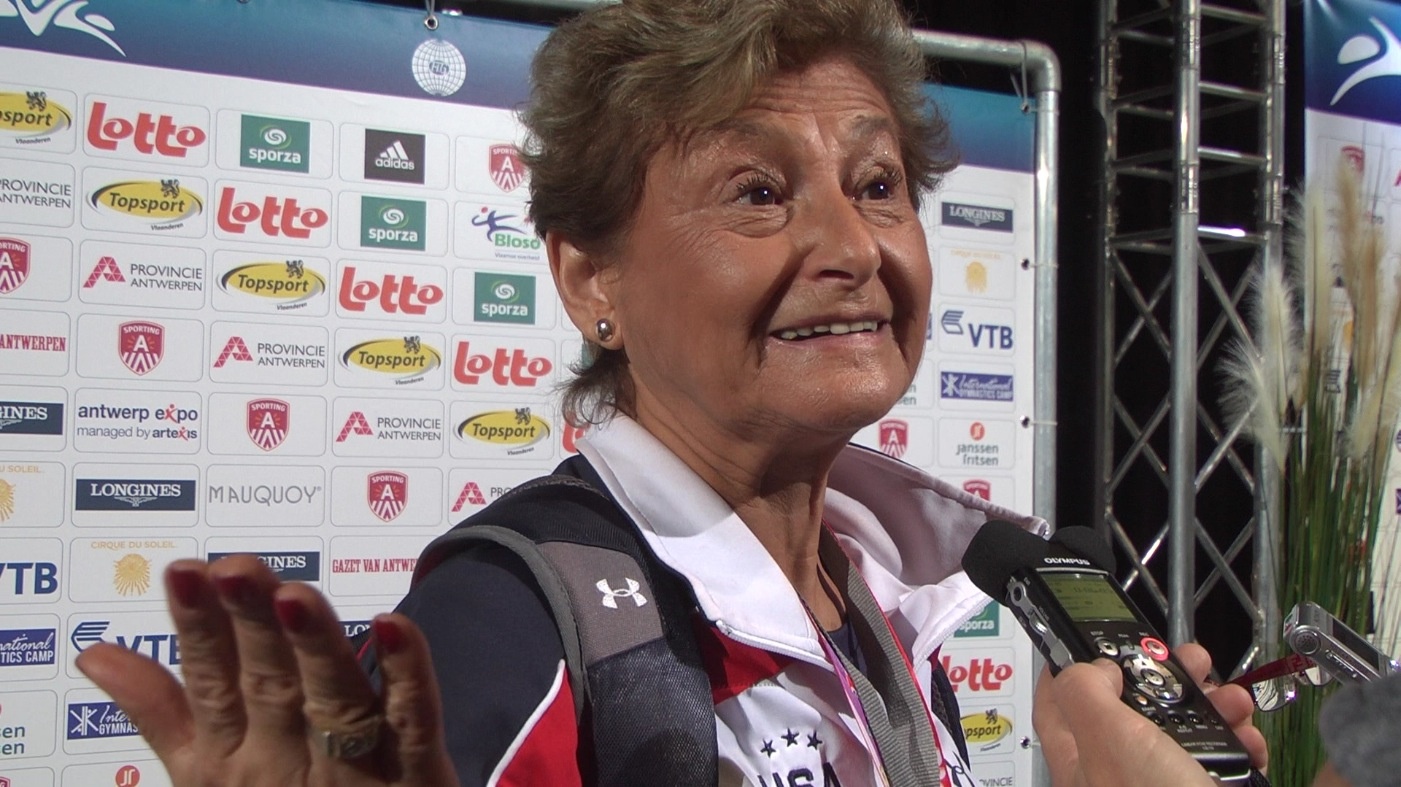 Karolyi answered questions regarding the ages of the Chinese gymnasts. Shang Chunsong competed in the same subdivision as Biles and posted the top beam score of the competition so far. Martha said clearly that she believed the Chinese were competing with underage gymnasts here in Antewrp and that she wishes everyone would compete at a level playing field. She stated, "We [the United States] respect the rules and we play by the rules." She feels that until they lift the age limit, some countries will continue to cheat in this way.
Karolyi also said she was very pleased with Simone's performance in her first World Championships and has high expectations for McKayla Maroney coming up in the next subdivision. Karolyi lit up when asked about Maroney. You can tell she adores her.

The conversation then turned to her life outside of gymnastics. She says she enjoys going on walks and hikes around the Ranch and spending time with her two grandchildren who also live on the Ranch.
Carlotta Ferlito, Italy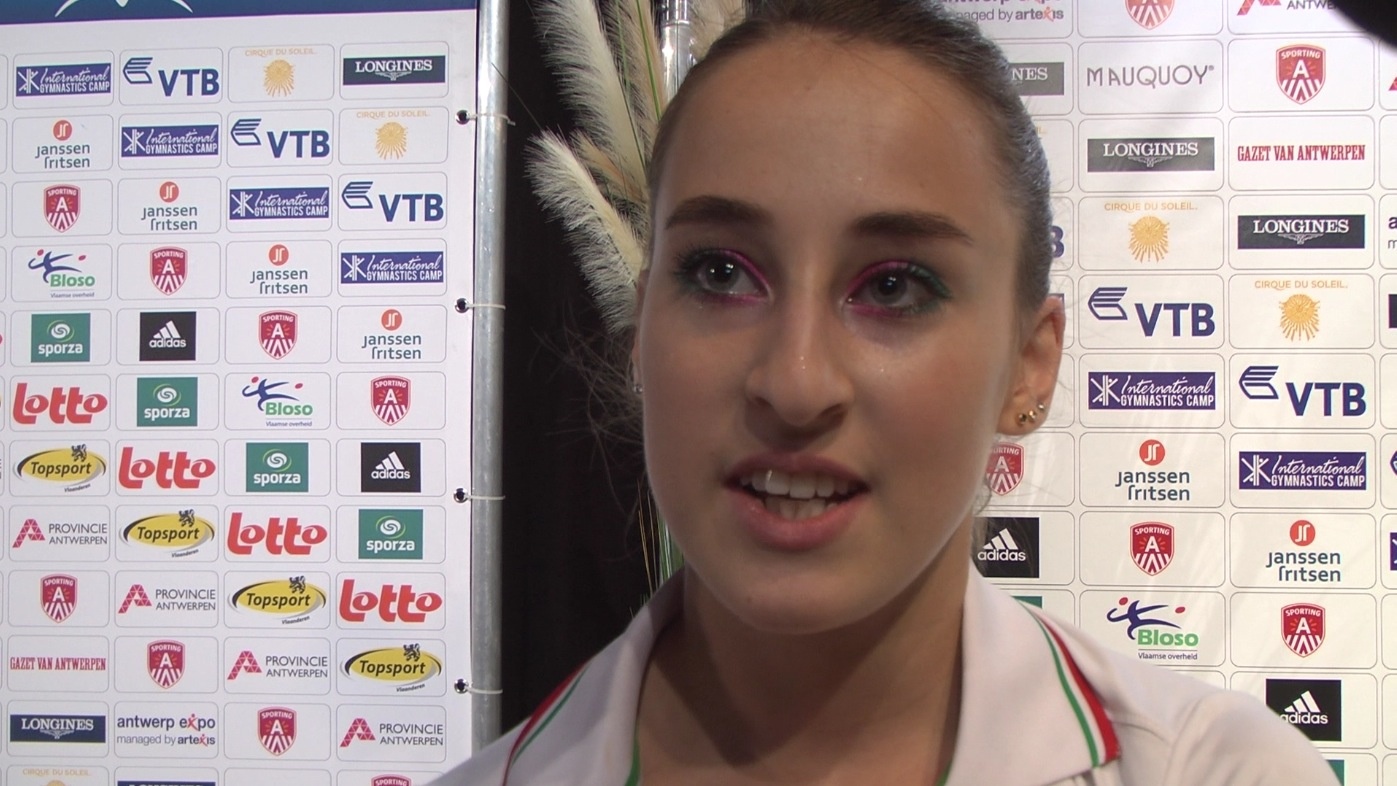 Carlotta Ferlito of Italy was very pleased with her performance today. She was disappointed with her beam score, however, and does not know where the judges managed to find 2 points in deductions. Women's execution scores across the board have been quite low here in Antwerp.
I asked Ferlito about her leotard for today which was pink and teal with some silver and sparkle throughout (picture coming soon). It really stood out amongst the others. Her reply, "Yes, my mom designed this one for me! She drew it all out" Ferlito said she did not assist in the design. She even had matching eyeshadow.
Ferlito on being on the Italian MTV show: "Yes, it has made me a superstar in Italy. But, then I come here to the Worlds and I am not such a superstar, and I like it like that." "People in Italy will come up to me and ask me for a picture or a autograph."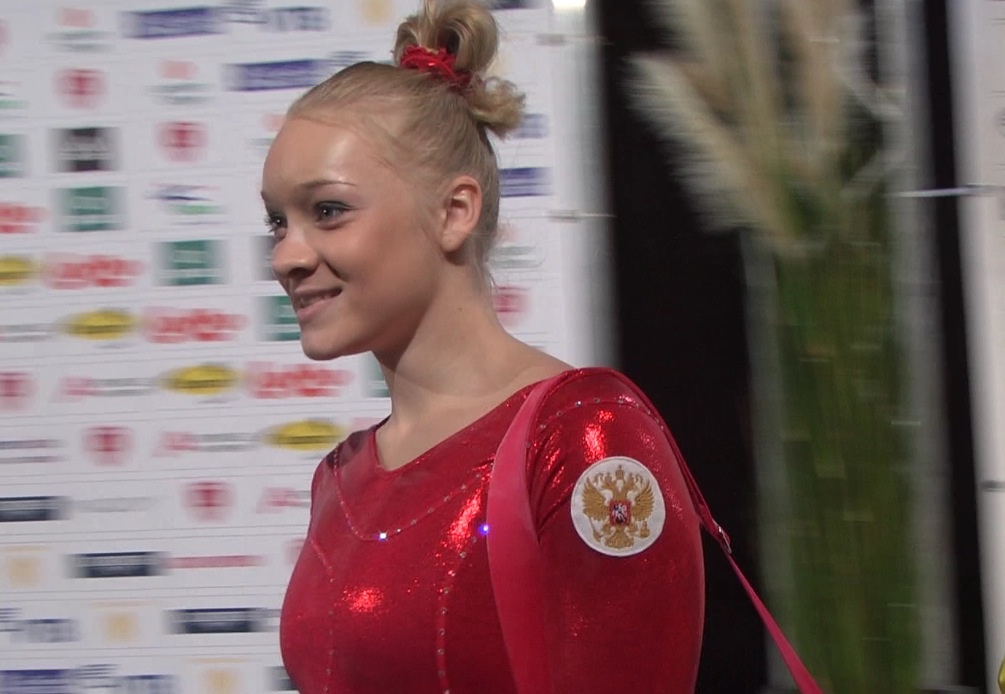 Tatiana Nabieva came through the mixed zone with a huge smile on her face and the bruise on her head from her crash days ago is no longer noticeable.



Photo: Shang Chunsong of China doing an interview with Chinese TV in the mixed zone

More:
Follow LIVE competition updates.
Watch more videos from 2013 World Championships here.
Watch Beyond the Routine with Simone Biles

And once again, expect video interviews from the following subdivision! Thank you for understanding.