Workout Wednesday: Make It Right Camp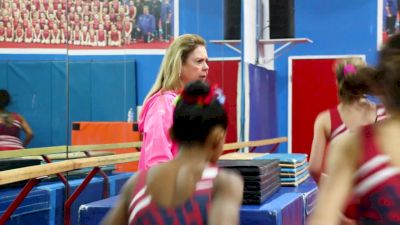 Get an inside look at a Make It Right Camp lead by USA national team coach Tammy Biggs, hosted at Salcianu Elite Academy of Gymnastics. The camps focus on preparing gymnasts for U.S. elite gymnastics, both developing new skills as well as perfecting current skills.
Top coaches from around the country attend these camps to share their knowledge and teach both gymnasts and other coaches. The camps are held multiple times a year, and the one featured here was a select camp limited to levels 8 and above.