Recruiting 101: The Worst Mistake You Can Make In The Recruiting Process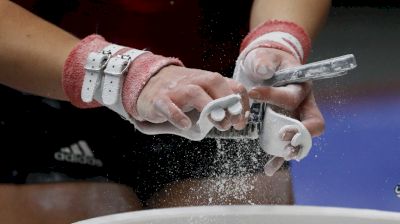 Believe it or not, parents and athletes sometimes make a final college decision without ever meeting the college coach or stepping foot on campus. This typically happens because of stress. The gymnast feels pressure to not lose an opportunity, and the parent sees the relief in the daughter's eyes that someone wants her and has dangled a carrot in front of her with scholarship money.
The reason I strongly advise against choosing a school without seeing campus and meeting the coach is that it sends the wrong message to the young adult and ultimately leaves so much to chance. Let's face it, even when you visit the campus and meet the coaches it still is a gamble. Therefore, it should be a no-brainer that this is the least you should be doing before the final decision is made.
Also, I feel the college recruiting process is a great opportunity to teach young girls how to make a big decision in life. You want them to learn not to be impulsive and to value themselves. They are worth waiting for and they need to do the work to educate themselves and be very familiar with the college, team, and coaches. Going on a visit to the campus and coming home to discuss pros and cons should be the minimum action taken in the recruiting process.
The college coach should take the lead in these situations. They should not be making offers unless the athlete has been on campus. This tells the athlete that they care that much about her as a person. They value this decision and want her to be happy and committed to not only our team but also her education.
When things get stressful and you are feeling pressure, step back and take a deep breath. Always remember the big picture and keep your daughter's best interest in mind as you help guide her through this decision. The life lessons will stay with her forever!
---
Jill Hicks has an advising business that helps parents and gymnasts navigate the college recruiting process. If you would like a FREE consultation you can go to www.jhicksconsulting.com for more information.