Emma Malabuyo And Maile O'Keefe On Japan And Training - 2017 International Junior Japan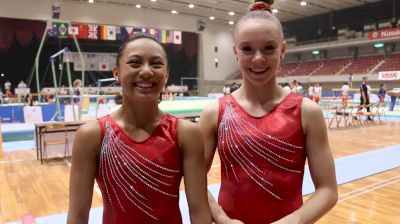 Emma Malabuyo and Maile O'Keefe are representing USA at the 2017 International Junior Competition in Yokohama, Japan Sept 17-18. We talked with them about their trip over to Japan, some of the new experiences in Japan, and what they're looking forward to for competition. They also shared their (not-so) secret handshake with us! Check it out in the interview!

Watch videos of the duo from training here.