Getting In The Zone: Leah Clapper Shares Lessons From Doc Ali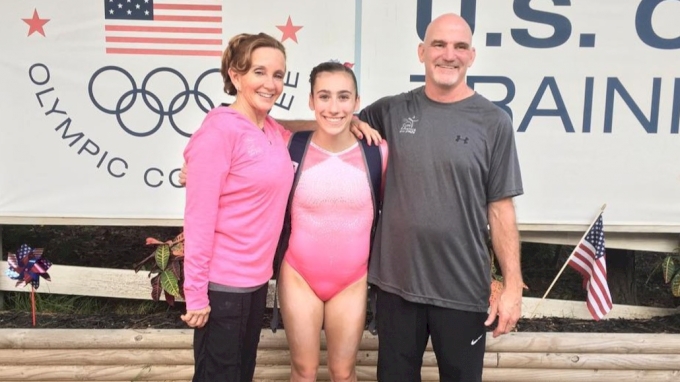 Create a free account to unlock this video!
Get Started
Already a subscriber? Log In
Doc Ali's Tight Mind Monday 7-17-17: Lessons From Doc Ali

In my work as a mental toughness coach I have had the honor or working with Olympic medalists, NCAA Champions, and numerous young athletes chasing a dream. But nothing is as rewarding as when a gym and gymnast that I've been working with for a long time "get it." I mean really get it. Not just "get" the mental toughness tools I teach, but the life lessons that are sprinkled in along the way. That is true of Gym America and Leah Clapper. Leah is amazing. Not only as a gymnast but as an artist and a person. I want to share with you some of the life lessons that go along with our Tight Mind Mondays and enjoy this video made for me by Leah.


Tight Mind Tips: Life Lessons from Gymnastics
"What you think is what you DO!" Tie your mind to what you want, and you are more likely to make that happen. If you anchor your mind on what you don't want, that tends to happen as well.
"Keep my mind TIGHT, everything's gonna be alright." Always have a tight mind, don't let the fear, frustration, or doubt beast take control.
"Beat Your Beast!" Use a tool like Flip It. Flip It is a thought stopping and changing tool. The steps are SBTGO! Say to yourself, "Stop", then Breath, change loose mind to Tight Mind and then move forward and Go!
Remember, 'The FEAR is there but I don't care.'" It's never about stopping fear. It's about feeling the fear and doing what you need to do anyway.
"Life will have waves of ups and downs. But your thoughts control if you float or sink. Train your mind to ride the waves and allow them to fuel you FORWARD!"
"See all adversity as OPPORTUNITY. There is no such thing as failure. Everything has been put in your life be your teacher."
"Don't get caught in the DRAMA of your mind. In the gym, MORE ROBO LESS EMO!"
"But in the end, fear is ok, sadness is ok, anger is ok. Feel it and then FUEL IT towards your goal."
Help your athletes remember at all times:
I am a GIFT to the world and I am here to give it!
Ultimately, it's about using gymnastics as a metaphor for life. Thanks for going on this tight mind ride with me for the last 25 years!
Alison Arnold Ph.D. has been a mental toughness consultant to USA Gymnastics since 1997. For more information on Doc Ali and her work, go to
www.headgamesworld.com