Elena Eremina - Bars (14.75-1st), Russia - 2017 City of Jesolo Trophy - Event Finals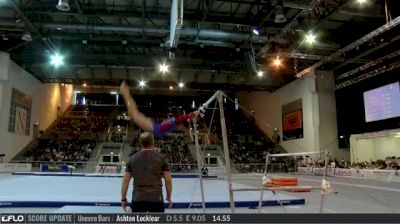 First year senior Elena Eremina of Russia won the gold medal just ahead of Americans Riley McCusker and Ashton Locklear at the 2017 Jesolo Event Finals with a score of 14.75 (6.0 / 8.75).
Full results here.

She performed an incredibly difficult combination right at the start of her routine, a Nabieva to Pak Salto. The Nabieva is named for former Russian and is rated as a G skill.
Watch the post-competition interview with Elena.