Tight Mind Monday: Overcoming Mental Blocks Part 3 - The Spirit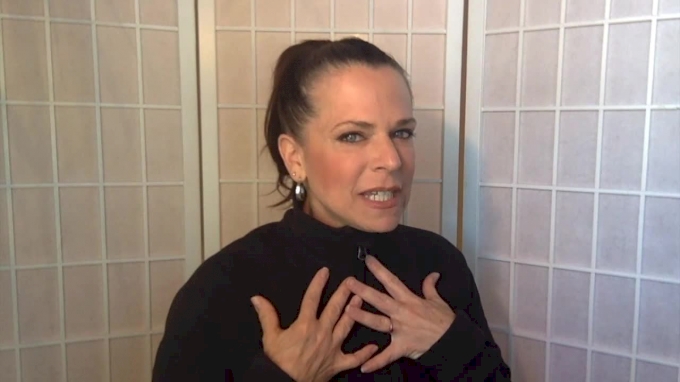 Create a free account to unlock this video!
Get Started
Already a subscriber? Log In
Doc Ali's Tight Mind Monday: Overcoming Mental Blocks Part 3: The Spirit

Welcome to Part Three of my four-part series on dealing with fears and mental blocks. In Part One we created a confidence ladder in order to change a stuck brain pathway through repetitions and progressions. In my second segment, we explored anchoring the negative thoughts of the monkey-mind on key words and corrections. In part three we will utilize your spirit, activating your breath and passion in order to push through this block.


Here are your Tight Mind Tips:
1. The word respiration comes from the same Latin root word as the word spirit. When we think of spirit we think of the emotions making us feel strong and alive. As you breathe before you perform your skill or drill don't just breathe in air, breathe in the feeling that will help you complete the skill. It might be confidence, bravery or determination. For example if you feel you need confidence, think of it as breathing in 'confidence cotton candy' that is all around you! Do this every time you attempt to push yourself through this fear or block.
2. Next, activate your heart by picking a statement that means a lot to you. When I was a gymnast I would say, "do this for my team" before doing skills i was afraid of. When i said this statement, I always went. When I became a mental toughness coach I wondered why that statement worked for me. What I realized is when the heart is activated and we are doing the skill for something or someone very important to us, that passion overrides the monkey mind. Create your heart statement and say it right before you perform the skill. It might be your biggest goal like "do it for Nationals" or you may dedicate it to a person like "do this for my team" or "this is for Grandma". The block beast doesn't have a chance against the power of a desired goal and the passion to achieve it.
We are gathering our tools to beat this block beast. This week, work your ladder, use your key words, breathe in confidence, and say your heart statement.
Block beast, we're coming for ya! You'd better run!

Alison Arnold Ph.D. has been a mental toughness consultant to USA Gymnastics since 1997. If you have questions or want more information about her work go to
www.headgamesworld.com