Recruiting 101: What Does it Mean to Have an 'Up to the Level' Routine?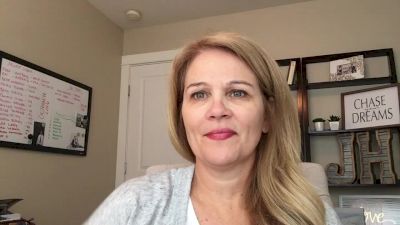 "Up to the Level" Routines
The college gymnastics coaches gather at the end of the year to evaluate the season. They decide if rules need to be adjusted or changed for women's college gymnastics. Most parents and club gymnasts understand that college meets are judged based upon Level 10 JO National rules. However, as I advise parents and gymnasts, I see many that do not understand the modifications and how they affect recruiting.
The college judging system has the ability to take a flat .10 deduction from each routine on each event except vault. Therefore, the college coach is looking for gymnast to recruit who have "up to the level" routines.
Because this can get quite technical especially for the parent, I recommend you discuss the details with your gymnast and club coach. Ask your daughter or club coach if your daughters routines are "up to the level" If they do not know what this is you can find the rules online at
NCAA.org
.
Most club coaches do a great job of designing routines that fit these qualifications. Just be sure you have an idea of what is required and what to shoot for so that your daughter can be the most competitive recruit possible.
JH Consulting is an advising service for parents and gymnasts to help them through the gymnastics recruiting process. Jill has 20 years of college coaching experience. She has advised gymnasts to Division 1, 2 and 3 teams. You can see her information by going to www.jhicksconsulting.com. She also offers a web course called Roadmap To Recruiting with 10 modules designed for the parent and gymnast to do at their own pace. You can also reach her at jill@jhicksconsulting.com