Workout Wednesday: Fine-Tuning Time with the Alabama Crimson Tide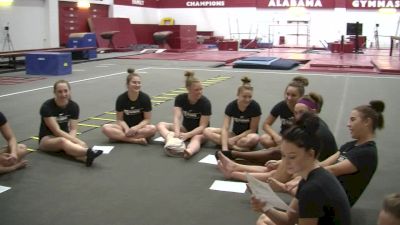 This November workout with Alabama features the team dialing in on the details for the start of the 2017 season. The gymnasts are training skills, routines, and endurance on bars, beam, and floor.

Each day, the team chooses a word and a quote to focus on, and on this day, the word was "FLOW." (Perfect timing for our visit, right?!) You'll see the Crimson Tide embracing the idea of staying in the moment and not forcing anything as they prepare for a big 2017.