The Gymnastics Kitchen with Betsy: Favorite On-The-Go Snacks for Gymnasts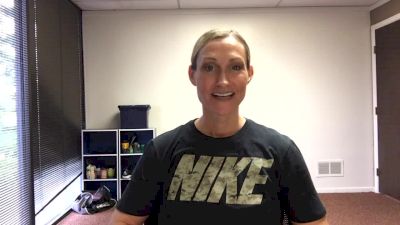 The Gymnastics Kitchen with Betsy: How to Stay Out of the Vending Machine

Headed to the vending machine before practice to grab some energy for your workout? Here are my favorite go-to snacks for gymnasts on the run! These are portable and easy to carry and will give you all the energy and nutrients you need.


Justin's Almond Butter Packets
No one wants to carry around a jar of almond butter. Check out these individual portion packets great for a pre-workout snack. Almond butter is a great source of healthy fat, protein, and fiber!
Pistachios
These nuts are fun to eat and like almonds are loaded with healthy fat, protein, and fiber. Portion out 1/3 cup before workout and get crackin'!
Rice Cakes
Whole grain rice cakes are quick and easy for a fast snack. Get creative with your rice cakes and top with almond butter, apple butter, or cottage cheese and fruit.
Tuna
Get your protein fill-up with pouches of low sodium tuna. Add some salsa for a quick meal or eat on top of your rice cake!
Berries
Natural sugar at its finest, pop these in your mouth before a workout for a great energy antioxidant kick!
Dry-Roasted Edamame
Edamame are soy beans reach with protein and fiber. Eat them fresh or dry for a great energy snack!
Dry Oats
Oats are a great source of complex carbohydrates and are great for giving you extended energy for long periods of time. Eat them with hot water for a delicious snack, or add them dry into your yogurt.
Betsy McNally-Laouar is a sports nutritionist and personal trainer for gymnasts. She trains the elite and upper level athletes at Cincinnati Gymnastics. Betsy is an online trainer and nutrition planner. If you are interested in learning more about her nutritional plans or training plans check her out at www.betsymcnally.com or email her at coach@betsymcnally.com

Related:
The Gymnastics Kitchen with Betsy: Protein Power
The Gymnastics Kitchen with Betsy: Breaking the Diet Mentality
The Gymnastics Kitchen with Betsy: Power Food - Seeds
The Gymnastics Kitchen with Betsy: Energy Bars and Sports Drinks