Sarah Finnegan On Her New Home, Best Friends, & Big Awards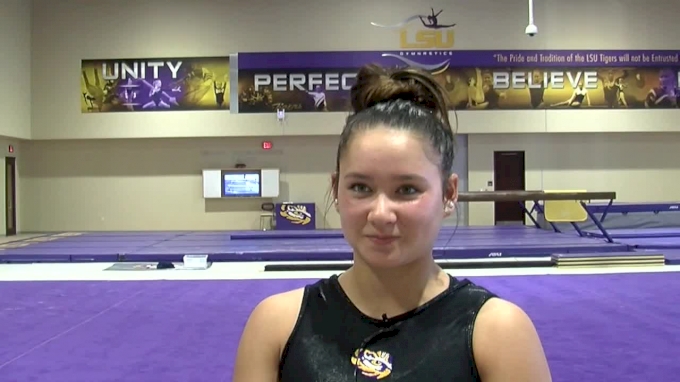 Hear from LSU's Sarah Finnegan on her phenomenal freshman season including tons of 9.9s and several SEC Freshman of the Week honors (Jan 9, Jan 29, March 12). Finnegan recaps regionals and previews NCAAs, and shares why she loves her freshman class so much.

Watch Finnegan in action in today Workout Wednesday with LSU!