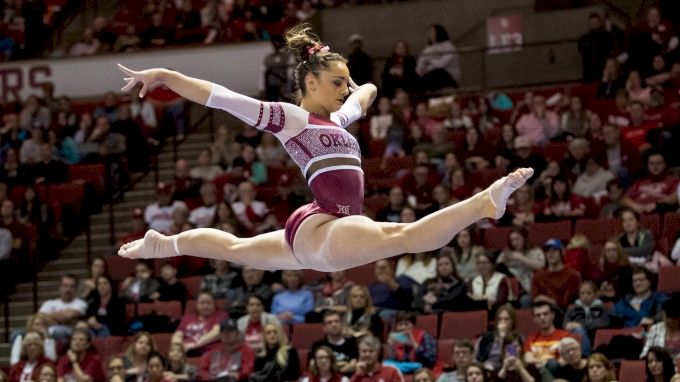 FloGymnastics will be streaming the 2017 Big 12 Championship live from Frisco, TX. No. 1-ranked Oklahoma will look to capture their sixth straight conference title, taking on No. 7 Denver, No. 22 West Virginia, and No. 28 Iowa State.
Results
---
2017 Big 12 Championship
-
Back to Top
Oklahoma won their sixth straight Big 12 Title with a 197.85. In addition to the team title, the Sooners swept the event titles and the all-around, where Chayse Capps posted a 39.625. Full results below.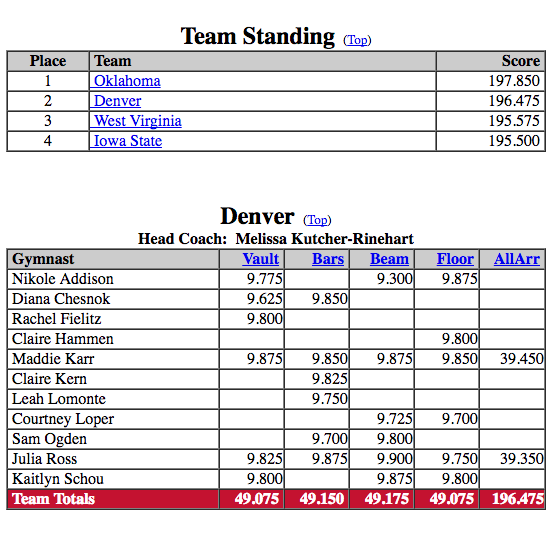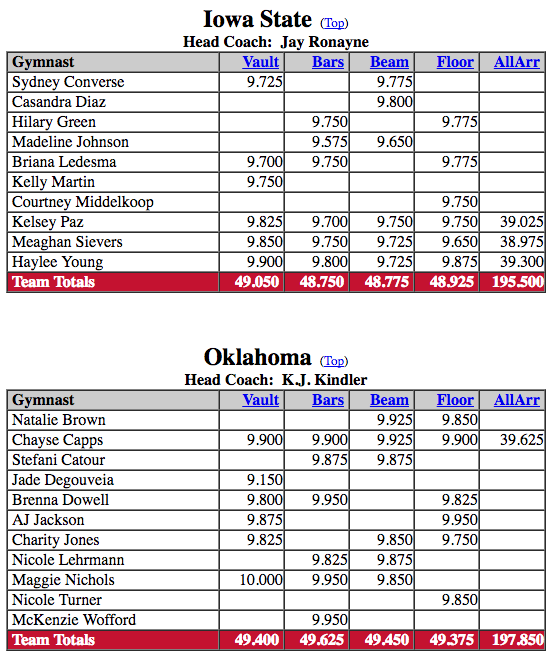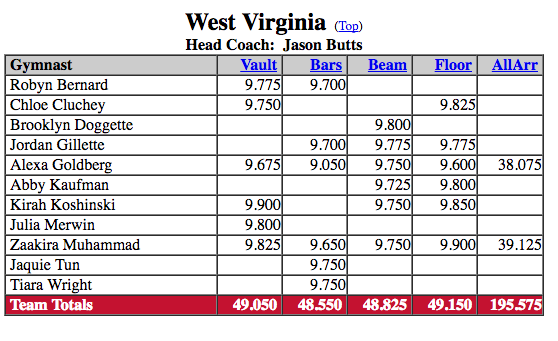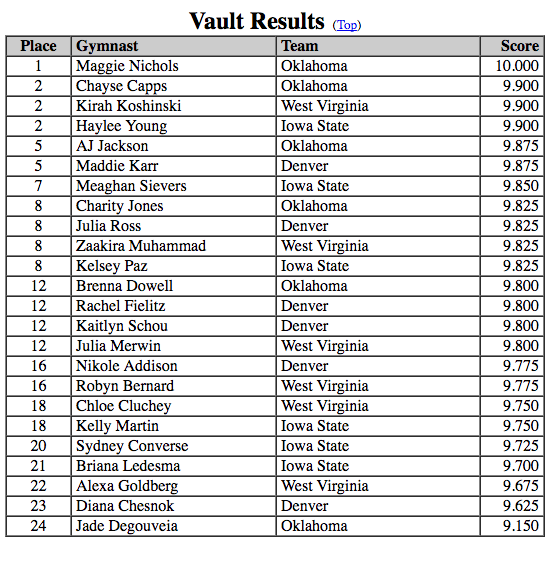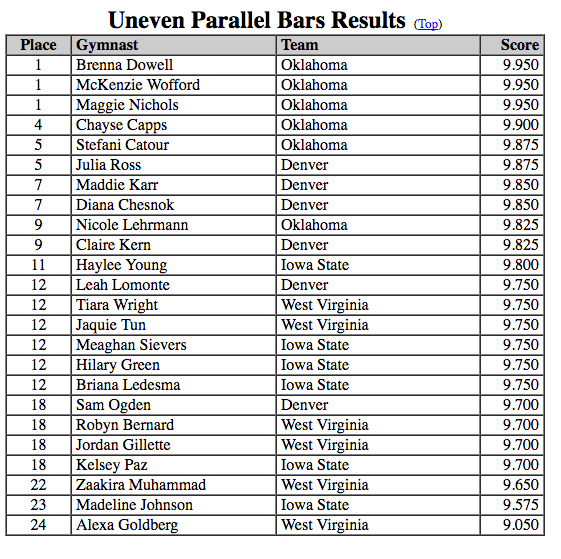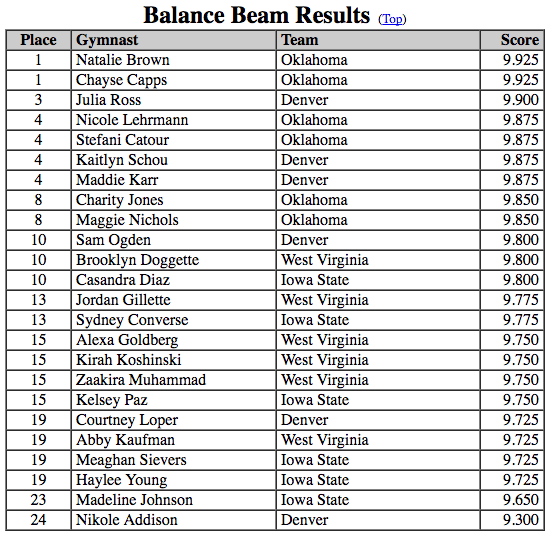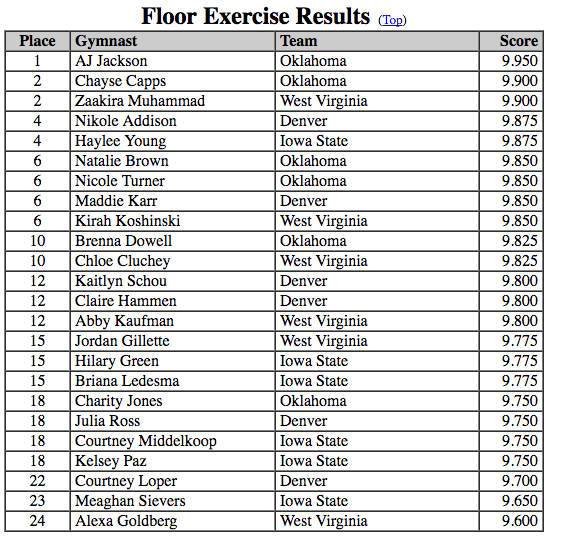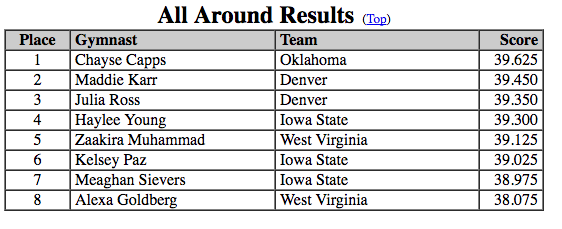 ---