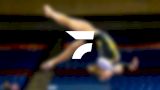 World Gymnastics Championships Tokyo 2011
Tokyo, JP
Oct 3-16, 2011
Oct 3-16
Tokyo, JP



The 2011 World Gymnastics Championships came to a close over the weekend in Tokyo. Here's a recap of the newly crowned World Champions on the women's side. Interestingly, there were no repeat women's Champions in 2011. All eyes will be on these gymnasts as we head into the 2012 Olympic Games.
2011 Women's Team Champion: USA, 179.411
The odds were against them after losing Alicia Sacramone to an achilles tear in training, but the American team of 5 young gymnasts competed like veterans in Tokyo. They hit every routine to cruise to the 2011 World title over Russia and China!
2011 Women's All Around Champion: Jordyn Wieber, USA, 59.382
In a heated battle,
Jordyn Wieber
of USA edged
Viktoria Komova
of Russia for the elusive World All Around title. Wieber had an uncharacteristic error during her bar routine but came back with an excellent performance on balance beam and a dynamic floor routine. She and coach
John Geddert
were in disbelief when the final scores were posted. Wieber secured the gold medal by just 0.033 tenths of a point!
Full Results here.
Video interviews after the AA Finals: Wieber -- Coach Geddert -- Komova -- Martha Karolyi -- Raisman -- Lauren Mitchell -- Hannah Whelan -- Peng Peng Lee


2011 Vault Champion: McKayla Maroney, USA, 15.300 Average (15.80/14.80)
McKayla Maroney
was absolutely on fire every time she she ascended down the runway in Tokyo. She has by far the best Amanar vault in the World, and coupled with a clean Layed out Podkapayeva vault, she dominated the World Vault final.
Oksana Chusovitina
won her 8th World Vault medal at age 36 by taking the silver with 14.733.
Phan Thi Ha Thanh
won Vietnam's first gymnastics medal as she finished third.
Video interviews with vault finalists:
Maroney
--
Chusovitina
.
Maroney's Gold Medal Vaults:
2011 Uneven Bars Champion: Viktoria Komova, RUSSIA, 15.50 (6.70/8.80)
After defending World and Olympic uneven bar champions Beth Tweddle and He Kexin failed to advance to the Finals, Russian stars Viktoria Komova and Tatiana Navieva went 1-2 in the bars final. Huang Qiushuang of China took the bronze.
Komova's Gold Medal Routine:




2011 Balance Beam Champion: Sui Lu, CHINA, 15.866 (6.60/9.266)
Sui Lu performed a stunningly beautiful beam routine with a stuck double pike dismount to capture the gold medal by more than six tenths. Her teammate Yao Jinnan took the silver to continue the tradition of Chinese dominance on beam. American Jordyn Wieber hung on for the bronze.

Lu's Gold Medal Routine:




2011 Women's Floor Champion: Ksenia Afanaseva, RUSSIA, 15.133 (6.10/9.033)
Ksenia Afanaseva
of Russia was originally just the reserve gymnast for the floor finals, but teammate
Viktoria Komova
withdrew, giving Afanaseva the opportunity to compete. She performed the final routine of the competition and hit a beautiful set with a double layout, excellent turns, and expressive choreography.
Sui Lu
of China won silver, and American
Alexandra Raisman
took the bronze.
Post-Floor Final video Interviews:
Afanaseva
--
Raisman
Afaneseva's Gold Medal Routine:
Click here to watch more 2011 World Championships Videos and Interviews