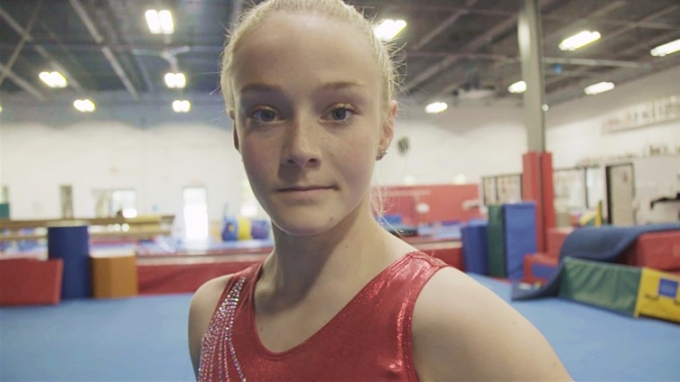 Beyond The Routine: Riley McCusker (Trailer)
Jun 14, 2017
In the year after the Olympics, new gymnasts get a chance to shine and stars emerge for the coming quad. 2017 is no exception and one of the most exciting new seniors of this year, and quad, is Riley McCusker from MG Elite.
McCusker is not only new to the senior field, she is new to the international field and even new to the elite scene. Riley qualified to elite in 2016 and in the first half of 2017, she earned her first two international assignments-- the American Cup and the City of Jesolo Trophy.
Our next Beyond the Routine gives you an inside look at McCusker's elite path from her move from Connecticut to New Jersey to train with Maggie Haney all the way up to her big win at Jesolo. See what's in store for this incredibly talented gymnast and after hearing her story, you'll be sure to be rooting her on.