2021 Metroplex Challenge
10 Killer Songs That Would Make For Great Gymnastics Floor Music
10 Killer Songs That Would Make For Great Gymnastics Floor Music
Of the four events in gymnastics, floor is always a crowd favorite - here are 10 songs I wish I'd hear as floor music.
Jan 25, 2021
by Miranda Martin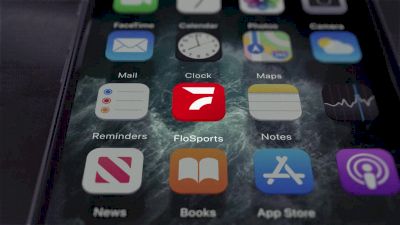 Of the four events in gymnastics, floor is always a crowd favorite. Of course it draws attention because of the exciting tumbling and fun choreography, but it's also fun to hear the music that each athlete selects to compete to. There are so many songs I wish I'd hear more as floor music, but here are just ten of them.
1. "I'd Rather Be Me," Mean Girls Soundtrack
There are so many Broadway musicals and songs I could include on this list, but "I'd Rather Be Me" from Mean Girls has to be on here. Even though you can't include lyrics in floor music, if you know the song, the meaning and confidence-boosting lyrics would be in the gymnast's head as they walked onto the floor. The song is upbeat and fast, perfect for bubbly young gymnasts who aren't experienced with choreography and older gymnasts who wants to hit every beat perfectly alike.
2. "Born To Play" - Soul soundtrack
The entire soundtrack from Disney's new movie "Soul" would be amazing floor music, as the entire movie is about jazz and already doesn't include lyrics to most of the songs! "Born To Play" is especially upbeat and jazzy, but there are so many songs with the potential to be floor music on the CD, many of which are already around the time floor music needs to be and would be easy to cut.
3. "Good As Hell" - Lizzo
Honestly, any Lizzo song has me out of my seat dancing, so probably any song off of her discography, or a mashup of a few, would be great. I'd love to see "Good As Hell" because it's her most popular song, and I can imagine a whole crowd of people getting up and moving to the beat while one of my favorite gymnasts dances it out.
4. Taylor Swift's Entire "Reputation" Album
When we think of Taylor Swift, we often think of sad, slow songs, like her first few albums. But her later music would work as great floor music, especially her entire Reputation album. Can you imagine some sharp choreography to "Ready For It," "Look What You Made Me Do," or "This Is Why We Can't Have Nice Things?" Iconic.
5. TikTok Mashup
In this cultural moment where TikTok is so popular, I think a young gymnast could have tons of fun piecing together different TikTok sounds and dancing to the corresponding trends as floor music. They'd have to make time for tumbling, leaps, jumps, and turns still, but what a fun, relevant track it could be, with "Say So" by Doja Cat, "Lottery" by K CAMP, "Savage" by Megan Thee Stallion, and more.
6. "This Is Me" from The Greatest Showman
Whether just "This Is Me" or a medley from The Greatest Showman, the musical film is packed with songs that could double as great floor music. The piano and slower beat give the potential for gymnasts with beautiful dance to show off their gracefulness and choreography.
7. "Centuries" - Fall Out Boy
My inner pop-punk fan would love to hear anything from All Time Low, The Maine, Panic! At The Disco, or Fall Out Boy, but a lot of those songs wouldn't work as floor music. "Centuries" definitely would though, and it's already known as a popular song in sports, as it was used for promotional materials for college football on ESPN.
8. "You Can't Stop The Beat" - Hairspray
I actually DID have this song as my own floor music, but I'd love to see it as floor music for someone who can dance better than I could! Watching an NCAA or elite gymnast who loves musicals compete to this song or any of the hit songs from Hairspray would be so much fun.
9. "How Far I'll Go" - Moana
Disney floor music can sometimes get to be too repetitive because of its popularity, but for as much love as "Let It Go" from Frozen gets, it would be fun to see a Moana - themed floor performance. After seeing Laurie Hernandez dress as Moana for Halloween, I know just who I'd like to see it from, too!
10. "Therefore I Am" - Billie Eilish
Last year, Billie Eilish's "Bad Guy" and mashups of her songs were all the rage for floor music, especially in NCAA - Lynnzee Brown for Denver, Kiya Johnson at LSU, Grace Kramer from UCLA, Anastasia Webb for Oklahoma, and Sofi Sullivan at Utah State all used her songs in some format. Since then, she's released some new music, and "Therefore I Am" would be another great track to use for floor music, or as a part of a mashup.
What songs do you wish you could hear as floor music? Tell me in the comments!