Big Ten
Rutgers Gymnastics Announces 12 Newcomers
Rutgers Gymnastics Announces 12 Newcomers
Head Coach Umme Salim-Beasley announced the addition of 12 newcomers to the Rutgers gymnastics program in 2020-21.
Oct 2, 2020
by FloGymnastics Staff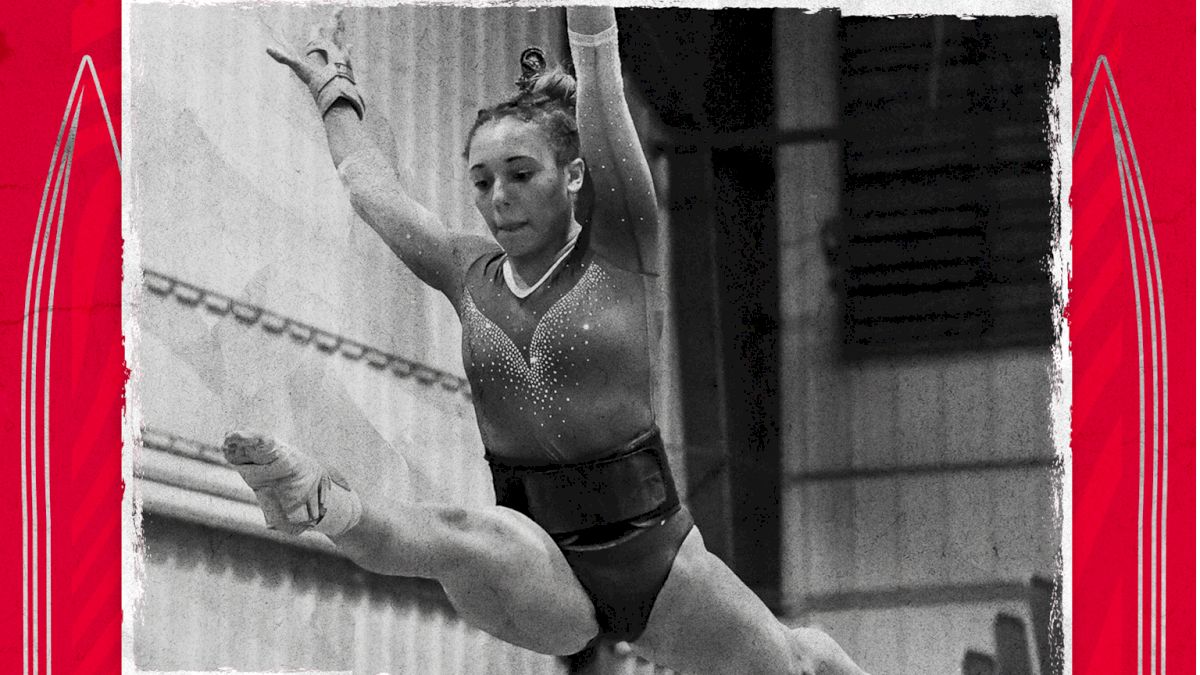 PISCATAWAY, N.J. – Head Coach Umme Salim-Beasley announced the addition of 12 newcomers to the Rutgers gymnastics program in 2020-21. The newest Scarlet Knights include Avery Balser, Myra Daniels, Kylie Haffner, Rees Hagler, Jordan Halcom, Emily Leese, Calah Newman, Jaidyn Raby, Kieran Ross, Christiana Thompson, Emily Wood, and Stephanie Zannella.
Hailing from all over the country, the group consists of numerous JO National Qualifiers and State Champions. As well as, high achieving scholars with career aspirations from pre-med to artificial intelligence.
"We are thrilled to welcome this incoming class of freshmen. Each gymnast has the ability to make a huge impact on our program," said Salim-Beasley. "All of them are amazingly talented and accomplished. They have a winning mindset. Every day they come in with a mission to be better than they were the day before.
"The energy and determination this group of freshmen have will fuel our team. We can't wait to see what they can accomplish this year. They are ready and are up for the challenge of rewriting a new history for Rutgers Gymnastics".
Avery Balser
Carroll, Ohio | Bloom Carroll HS
Notes: Two-time JO National Qualifier…selected as first alternate JO National Qualifier…2018 Level 10 State Bar and All-Around Champion…2018 Regional Bar Champion…Honor Roll student…member of the National Honors Society…daughter of Mindi and Chad Balser…has two brothers, Bailey and Jude…studying towards a career as an orthodontist.
"I chose Rutgers because of the amazing gymnastics coaches and team and the beautiful school was a plus."
Myra Daniels
Moorestown, N.J. | Moorestown HS
Notes: USA Junior Olympics Gymnastics member from 2009-20…East Coast Classic Event Finals - Uneven Bars Champion, 2017…Region 7 Level 10 Regional Qualifier, 2018-19…JO National Qualifier - Level 10, 2019…Certificate for Lockheed Martin's Minorities in Engineering, 2018…Moorestown High School – Special Programs Award, 2018…English Achievement - Writing Award, 2020; Computer Science Achievement, 2020…also a member of Moorestown's track & field team, competing in pole vault, 2018…daughter of Deborah and Timothy Daniels…has three siblings, Devon, James, and Selena…studying towards a career as an Artificial Intelligence Programmer.
"Like many athletes, I aspired for the college athlete experience - to compete for a university, form life-long relationships, pursue a degree, and have experiences like no other. Rutgers truly has it all: the diversity, the sportsmanship, the school spirit, the academics, and an outstanding community. When given an opportunity that was like no other, how could I not take it? Being able to make something of myself after years of hard work and determination is exhilarating, and I can't wait to see where I go."
Kylie Haffner
Tampa, Fla. | Sickles HS
Notes: Three-time JO National Qualifier 2017-2019…Level 10 gymnast from 2015-2020…two-time State and Regional Bar Champion, 2017-2018…graduated top 3% in class at Sickles HS…member of National Honor Society (NHS), Mu Alpha Theta, National Science Honor Society…daughter of Mai Vo and Harold Haffner…has a sister, Alyssa…studying towards a career as a physicians assistant.
"Rutgers has great academics and athletics, plus the campus is beautiful. Since I'm coming from Florida, it's great to be in a location where I can experience all four seasons."
Rees Hagler
Colorado Springs, Colo. | Liberty HS
Notes: Four year Level 10 gymnast…2017 JO National Qualifier…2015 Westerns Qualifier…Co-valedictorian of Liberty HS Class of 2020…graduated with High Honors, also being named the LHS Scholar of the Year…two-time National Honor Society Letter Winner… Science Olympiad State Qualifier, 2020…AP Scholar with Distinction, 2020…AP Scholar, 2019..daughter of Laura and Kevin Hagler…has three siblings Kai, Shae, and Tess…comes from an athletic family – father ski raced for Colorado Mountain College, mother cheered at Colorado college, and sister, Shae, plays volleyball at Cornell College.
"From strong academics and Big Ten athletics, to the vibrant campuses and culture of inclusivity, Rutgers struck me as a hub of opportunities – a starting place from which I could go anywhere and be anything!"
Jordan Halcom
Raleigh, N.C. | South Carolina Connections Academy
Notes: 2020 Level 10 State Qualifier…2019 Level 9 State and Regional Champion, and National Qualifier…A/B high honor roll student…daughter of Tom and Cheryl Halcom…has two siblings, Luke and Joslyn…comes from an athletic family – father competed in cycling at Penn State and Uncle Marty Nothstein won a gold medal in the 2020 Olympics…studying towards a career as a physical therapist.
"I choose to continue my academic and athlete career at Rutgers because of everything it had to offer. I felt so welcomed by everyone and I knew right away that this is where I wanted go."
Emily Leese
Lancaster, Pa. | PA Cyber Charter School
Notes: Three-time State All-Around Champion – 2016, 2017, 2019…four-time Regional Qualifier – 2017, 2018, 2019, 2020…a 2019 JO National Qualifier…daughter of Susie and Chris Leese…has a sister, Sydney…father played baseball for York College of Pennsylvania…studying towards a career as a physical therapist.
"Rutgers has an amazing academic program and a gymnastics team that acts like family. I chose to continue my academic and athletic career at Rutgers because I felt at home and I loved everything about it."
Calah Newman
Jacksonville, Fla. | Trinity Christian Academy
Notes: Four-time Level 10 Florida State and Regional Qualifier…a 2016 Level 9 Eastern Nationals, Regionals and State Qualifier…has registered 13 event wins from 2016-2020, winning beam title twice in 2020…claimed All-American Beam Award at the Jekyll Island Invitational…member of TCA Senior Women…member of the National Honor Society and Athletes in Action…a 2017 Delegate at the Young Leader Conference…honored on the President's List 2016-19…daughter of Josiane and Thomas Newman…has a brother, Isaac…studying towards a career as a pediatrician.
"I chose Rutgers because of the outstanding academic record and the gymnastics team. I believe that I will be provided a solid foundation for a career in Pediatrics. When I came to visit the team, I fell in love with the coaches and the girls because everyone was so nice and welcoming."
Jaidyn Raby
Calvert County, Md. | Northern HS
Notes: Eastern National qualifier…honor roll student and member of Student Government Association (SGA)..daughter of Kelly and Michael Raby…has two sisters, Ashlynne and Makayla…Ashlynne ran track for Stevenson University.
"I choose Rutgers because I really enjoyed the coaches and the academics here are outstanding."
Kieran Ross
Reno, Nev. | Reno HS
Notes: Level 10 gymnast…member of the National Honors Society…daughter of Colin Ross and Margaret O'Hara…has two siblings, Morgan and Quinn…sister, Morgan who is a gymnast at University of Alaska – Anchorage.
"I chose Rutgers because I really liked the energy of the gymnastics team, and the school as a whole. I also was excited about the top-notch business program and the staff that helps you reach all your goals."
Christiana Thompson
Clementon, N.J. | Highland Regional HS | Camden County College
Notes: Four-time Regional Qualifier…Level 10 2015 Regional Vault Champion…Level 10 JO National Qualifier…member of the National Honor Society 2018 and 2019…President of HS Key Club as a senior…extracurricular activities include Theater Arts, Key Club and Paul Robeson Success Institute…daughter of Rikkia and Darrell Thompson…has two brothers, Robert and Christopher…Robert played football at Old Dominion…studying towards a career as a PR rep for professional athletes.
"I chose Rutgers because of the diversity and the amount of support shown throughout the school. Not only is Rutgers a beautiful school, but the amount of love and acceptance I felt on my first tour of the campus was also heartwarming. Although Rutgers is a huge University, it opens doors to many opportunities and networking with people that strive to see you do well."
Emily Wood
Kingsland, Ga. | Camden County HS
Notes: Florida State floor champion,2019…five-time regional qualifier 2014-16, 2018-19….2016 State Qualifier and 2016 State Bars Champion for Camden County HS…member of the DECA and BETA Club…daughter of Christie and Vincent Wood…has three siblings, John, Samantha and Mackenzie…studying psychology.
"I chose Rutgers because the gymnastics team and coaches had an overall positive energy and an environment that I want to be a part of. The campus is beautiful, and I love how big it is."
Stephanie Zannella
Belle Mead, N.J. | Immaculata HS
Notes: USAG Club Gymnastics member from 2008-2020…2019 Level 10 J.O. National Qualifier…2017 Level 9 Regional Vault, Beam, and All-Around Champion…2017 Level 9 State Bars and All-Around Champion…2016 Level 9 State Floor Champion…2015 Level 8 State Floor and Beam Champion…2014 Level 7 State Floor, Bars, and All-Around Champion…2013 Level 6 Floor State Record- 9.725…member of the National Honor Society, serving as Tutoring Chair – 2019-20…member of the French Honor Society…daughter of Robert and Valerie Zannella…has three siblings, Anthony, Lisa-Marie, and Natalie…studying towards a career as a dentist or orthodontist.
"I chose Rutgers because it not only offers top-level education, but it also has an incredible athletics department. The team and staff are so supportive, and I feel I can succeed here."