Pac-12
California Berkeley Hires Chelsea Spencer As New Head Softball Coach
California Berkeley Hires Chelsea Spencer As New Head Softball Coach
Chelsea Spencer hired as the new head softball coach at University California, Berkeley.
May 20, 2020
by FloSoftball Staff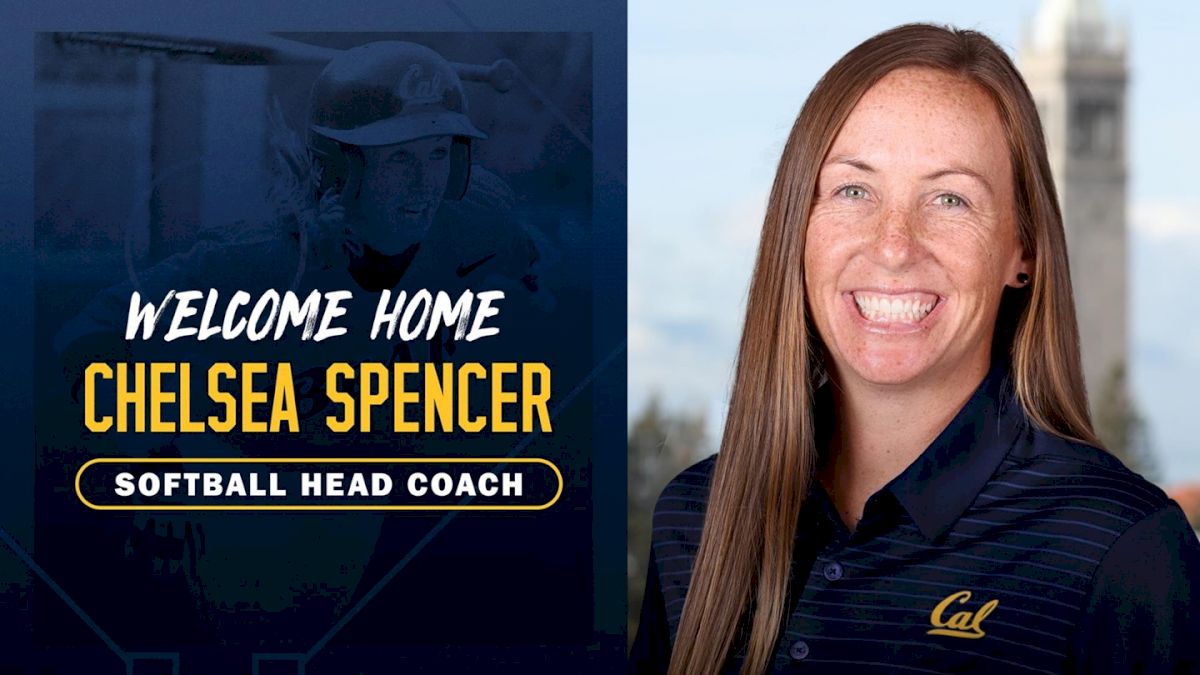 BERKELEY – Chelsea Spencer, who won an NCAA title during an All-American career at Cal before embarking on a coaching career, has agreed to become the next softball head coach for the Golden Bears.
As a shortstop, Spencer was part of four straight Women's College World Series teams with the Golden Bears, including the 2002 NCAA championship squad. She returns to Cal after spending the past two seasons as an assistant coach at Texas and the 2013-18 seasons at Oregon.
"I am absolutely thrilled that Chelsea will be coming home to Berkeley to be the next head coach of our softball program," Director of Athletics Jim Knowlton said. "As a player at Cal, she helped us to the very top of collegiate softball, and in the years since her graduation, she has continued to build for this opportunity to lead our team. Chelsea's passion and enthusiasm for Cal and Cal softball continues to shine through. She brings a well-thought-out, data-driven approach to the game and has a clear vision for the future of the program. I can't wait for her to get started."
Spencer was born in Oakland and attended Arroyo High School in San Lorenzo. Since earning her Cal degree in American studies in 2006, she has remained entrenched in softball as both a player and a coach. She played professional softball through 2010, while her coaching career began at Chabot College in 2007. She moved to the Division I ranks in 2011 as an assistant at Michigan State before her stints at Oregon and Texas.
"I am very excited to return to Berkeley," Spencer said. "As an alum and a Bay Area native, I have an immense amount of love and pride for this school and region. My experience at Cal was amazing and I can't wait to come home. I want to thank the administration, Jim Knowlton, and (associate athletic director) Gordon Bayne for entrusting me to lead this softball program into a new era. Go Bears!"
While at Texas in 2019, Spencer helped the Longhorns to a final No. 9 national ranking from Softball America, as the team reached the NCAA Super Regionals for the first time since 2013. Her efforts helped produce five All Big-12 honorees, three all-region selections, and two NFCA All-Americans.
During Spencer's time at Oregon, the Ducks produced five 50-win campaigns, five regular-season conference championships and four appearances in the WCWS. In addition, the Oregon coaching staff won the 2016 Pac-12 Coaching Staff of the Year award. Spencer mentored 17 All-Americans, four Academic All-Americans and a Pac-12 Scholar-Athlete of the Year.
Before heading to Eugene, Spencer completed two seasons as an assistant coach at Michigan State, guiding Spartans shortstop Lindsey Hansen to All-America honors in 2011.
At Chabot, Spencer was tabbed the Coast Conference North Division Coach of the Year in 2009, and eight of her players transferred to upper-division programs.
While donning the Blue and Gold, Spencer started 277 consecutive games at shortstop. In addition to being on the 2002 national championship team, she was also part of two consecutive national runner-up finishes in 2003 and 2004, as well as the 2005 Pac-10 championship squad. Spencer was named to the WCWS All-Tournament team twice (2002, 2003) and an NFCA All-American as a junior when she batted .326 with eight home runs and 17 stolen bases.
Highlighting an impressive professional playing career from 2005-10, Spencer was a four-time All-National Pro Fastpitch selection. She was part of the 2009 league champion Rockford Thunder squad and served as team captain for the Philadelphia Force in 2007.
Spencer replaces longtime head coach Diane Ninemire, who stepped down in early March after 32 seasons due to health concerns.
WHAT THEY'RE SAYING
Jolene Henderson / Cal Softball Class of 2013 – Two-Time NPF Pitcher of The Year
"When she shared her vision for Cal, it made me wish I could put on the Cal jersey again. I am excited to see Cal softball chase down new challenges on the field and in the classroom. Chelsea is inspiring on and off the field, and I look forward to watching that passion spread into the new era of Cal softball."
Courtney (Scott) Deifel / Cal Softball Class of 2003 – Head Coach, University of Arkansas
"Chelsea knows what it takes to win at a high level. She has had a ton of success in her coaching career and was an integral part of some of the best teams in Cal history. Chelsea's passion and pride for Cal and Cal softball resembles that of Coach Ninemire, and I am looking forward to seeing her lead the program."
Mike White – Head Coach, University of Texas
"We are excited for Coach Spencer as she enters a new chapter in her coaching career. Ever since day one as my assistant, Chelsea has dreamed of being the next head coach at Cal. She is a loyal alum having grown up in the Bay Area, and her family are all from the area. It is truly a great story, and Cal is getting one of the top assistants in the country. We are sorry to see her leave, but this is an opportunity for her that she has been working her entire career towards. We wish her and her family nothing but the best and we will miss her dearly."