Jesolo, Gymnix Spots On The Line For Gymnasts Invited To USAG February Camp
Jesolo, Gymnix Spots On The Line For Gymnasts Invited To USAG February Camp
The new USA Gymnastics training facility in Indianapolis will serve as host for a second national team training camp from Feb. 29 to March 3.
Feb 27, 2020
by Miranda Martin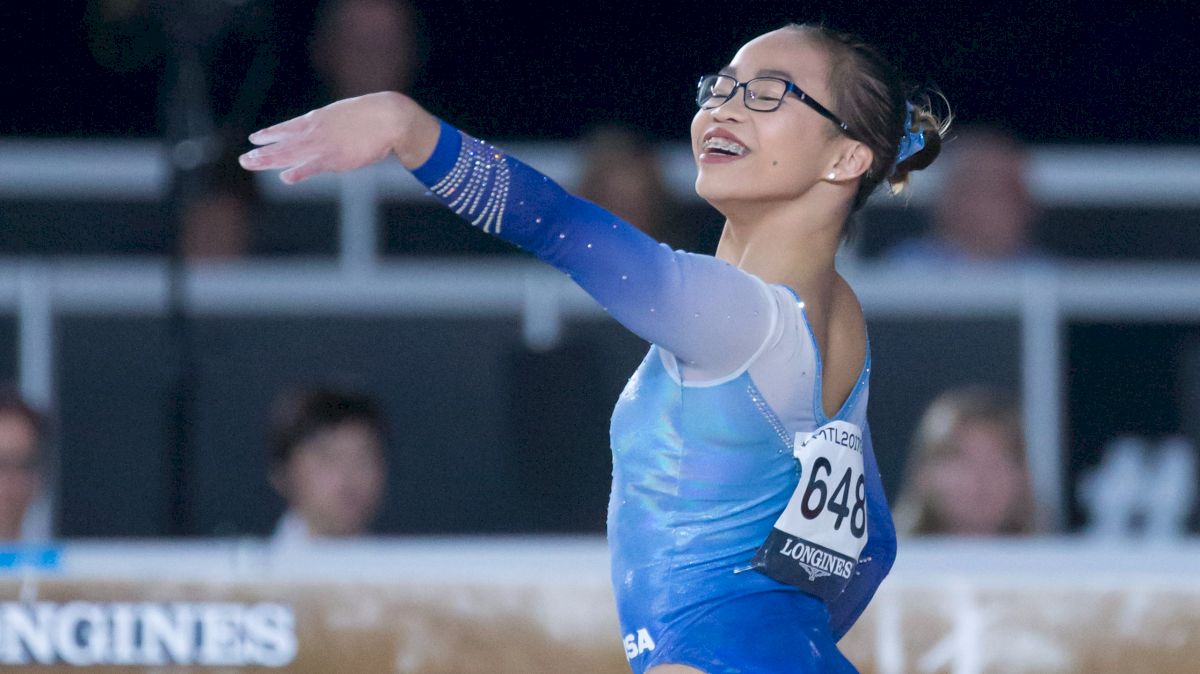 The new USA Gymnastics training facility in Indianapolis will serve as host for a second national team training camp from Feb. 29 to March 3. Thirty gymnasts and their personal coaches have been invited to attend, and the significance of the long weekend varies depending on the gymnast's next competition.
The camp is first and foremost a selection camp for the upcoming Jesolo and Gymnix competitions. The 2020 City of Jesolo Trophy meet will stream live on FloGymnastics, and after this selection camp we will know who the U.S. is sending to the three-day international competition, which takes place April 3-5.
The U.S. usually sends both juniors and seniors to the competition, so both groups are looking to qualify for this meet and will want to perform well this weekend to be considered. Being nominated for Jesolo is a huge honor, as it gives gymnasts a chance to prove themselves during an international competition and compete against some of the top countries during an Olympic year.
For those attending upcoming World Cups — a group which includes Simone Biles, Jade Carey, Grace McCallum, and Sunisa Lee — camp acts as a verification to prepare them for those assignments. Morgan Hurd and Kayla DiCello will also use it as preparation for the American Cup on March 7 in Milwaukee. Videos posted from camp will also provide clues as to which upgrades are actually going into the gymnasts' routines, as there have been a lot of videos of new skills posted on social media in the past few weeks.
just droppin this here real quick :-) pic.twitter.com/sIx0M112qJ

— Simone Biles (@Simone_Biles) February 21, 2020
February 21, 2020
Other athletes attend to verify and show off their routines and upgrades. Four months out from the Olympic Trials, every appearance matters and is a chance to show consistency, skill, and form. A full list of the 30 gymnasts appearing at USAG's February camp can be found here.
Almost as shocking as who is attending is who isn't on the list. Laurie Hernandez's name is missing, though experts state that she was invited. "Laurie and her coaches have declined her invitation to participate in the February National Team training camp as she will be focusing her training on the second phase of the year, from May through August," USAG women's high-performance team coordinator Tom Forster said. "The February camp is a selection for international meets in March and April, which Laurie will not participate in. She is invited to the April National Team camp and plans to attend. All National Team camp participation is subject to change up until the date of the training."
Fans of Hernandez are upset, as her beam has steadily improved in the past few months and media footage shows she hit her beam at the last camp. The U.S. needs a steady beam worker going into this Olympic year, and some fans feel she has a good shot at the non-nominative spot for Tokyo. However, others speculate that Hernandez is likely not ready to verify on all four events and is smart to wait until she is ready to show her full routines. There is always the concern that it is difficult to get an international assignment without going to camp, but Hernandez and her coaches have made their final decision and evidently feel it is the right one.
"maybe the journey isn't so much about becoming anything. maybe it's about un-becoming everything that isn't really you, so you could become who you were meant to be in the first place." pic.twitter.com/kKkXurf2U5

— Laurie Hernandez (@LaurieHernandez) February 23, 2020
Karis German, Ciena Alipio, and Sydney Morris are also notably not listed, though there is no confirmation as to whether these gaps are due to injury or simply not being invited. During an Olympic year, senior spots are difficult to come by.
Another takeaway from this list was Olivia Greaves still being listed with MG Elite. MG Elite coach Maggie Haney is currently suspended by USAG and temporarily barred from coaching minor athletes or attending events where minors are present, pending an investigation into allegations of abuse, so Haney will have to attend camp with a different coach.