Create a free account to unlock this article!
Get Started
Already a subscriber? Log In
Hosted by the Alberta Gymnastics Federation and Gymnastics Canada this year, the three-day Elite Canada competition is always a huge draw for gymnastics fans, and 2020 will be no exception. This year the competition takes place Feb. 7-9 and will be streamed live on FloGymnastics.
Make sure to tune in all three days, as there is a ton happening every single day. Sunday, Feb. 9, will be jam-packed with action, with both junior and senior all-around and apparatus awards taking place after day two of competition at the Genesis Centre in Calgary.
Much More Than Just A Title
This early season meet is a huge one, as novice, junior, and senior gymnasts not only compete for first place, but also to qualify for High Performance status. High Performance status allows gymnasts to be considered for national team and international assignments. Qualifying for High Performance status at Elite Canada also makes gymnasts eligible to compete in the High Performance categories at Canadian Championships, so the stakes are high and the competition is tough.
Besides High Performance status, these Canadian gymnasts are also looking to do well at Elite Canada because this meet plays a huge role in the selection process for many crucial upcoming competitions. Elite Canada helps gymnasts get picked to compete at the 2020 Pacific Rim Championships in April, and strong performers this weekend will look better when being considered for the 2020 Olympic team. This competition will also help select the athletes representing their country at the 2020 Pan American Championships in May, which is a big deal as it is an Olympic-qualifying competition.
Canada's Top Gymnasts Compete For Gold
Ana Padurariu, last year's all-around gold medalist from Gemini, is back to defend her title. In 2019 Padurariu won first all-around by almost an entire point and went on to have an incredibly successful rest of her year. She took second at the Stuttgart World Cup behind Simone Biles, as well as second all-around and first on bars at the Canadian Championships.
This future member of the UCLA team also took second place at Elite Canada in 2018, which was her senior debut meet. With such a solid history at this competition, Padurariu will be a competitor to look out for this weekend.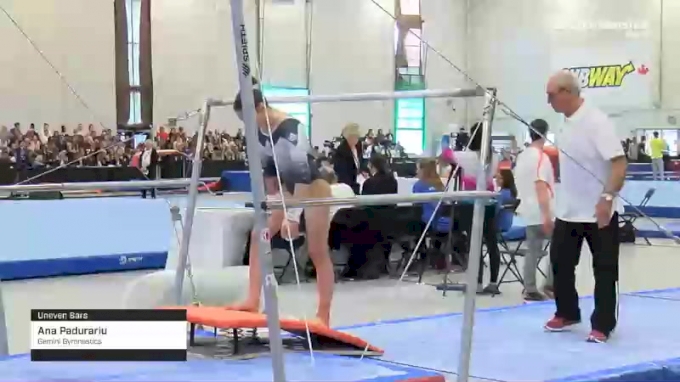 Unlock this video, live events, and more with a subscription!
Get Started
Already a subscriber? Log In
Ellie Black, representing Halifax Alta, is also returning to the Elite Canada competition after taking second behind Padurariu last year. She also placed first all-around and on floor at the Canadian Championships, first all-around and on vault at the Pan American Games, and fourth all-around at World Championships in Stuttgart.
A two-time Olympian (2012 & 2016), Black has a strong history of competition and is known for her explosive power. She has gained a lot of attention for Canadian gymnastics after taking second place at the 2017 World Championships as the first Canadian gymnast to win a worlds all-around medal.
As both Black and Padurariu are coming off of injuries that held them back late in 2019, we will have to see how these two gymnasts rise up for the challenge in the coming season.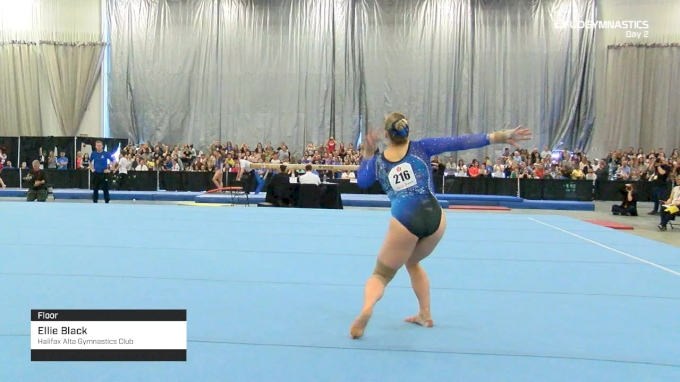 Unlock this video, live events, and more with a subscription!
Get Started
Already a subscriber? Log In
Mia St-Pierre is a likely contender for vault gold, as that event is her specialty. St-Pierre took second place in this event last year and went on to take second on the event at Canadian Championships as well. If her vault from last year at Elite Canada is any indication, St-Pierre will be one to watch on this event. Competing for Gym-Fly, St-Pierre is in her second year as a senior, which will likely give her confidence to come on even stronger this season.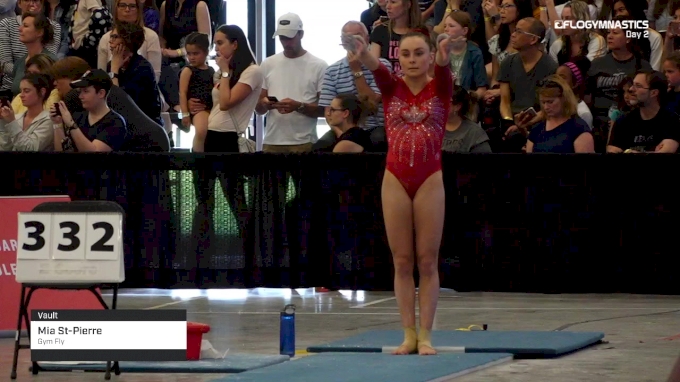 Unlock this video, live events, and more with a subscription!
Get Started
Already a subscriber? Log In
High-flying Brooklyn Moors could be a contender on both floor and beam, if she hits her routines. Moors, who competes for Dynamo, has been a senior since 2017, and in 2019, her routines secured her quite a few medals. At the Canadian Championships Moors took first on beam, second on floor, and third all-around. She also took first on floor at the Pan American Games, a huge accomplishment at an international competition.
Her 2018 Elite Canada competition was a strong one, earning her first all-around, first on floor, and second on beam. As she leaps into the 2020 season, this Elite Canada competition will be a good test for Moors.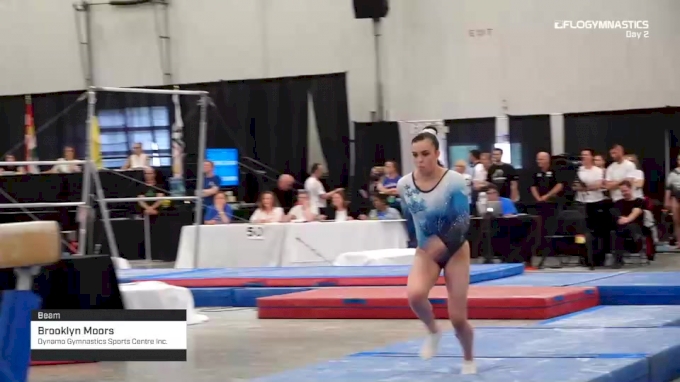 Unlock this video, live events, and more with a subscription!
Get Started
Already a subscriber? Log In
You can watch all of the 2020 Elite Canada competition live on FloGymnastics to see who ranks for High Performance in this high-stakes Olympic year.