Gymnasts To Watch At The Szombathely World Challenge Cup
Gymnasts To Watch At The Szombathely World Challenge Cup
Olympians Oleg Verniaiev and Roxana Popa lead the field of gymnasts for the 2019 Szombathely FIG World Challenge Cup.
Sep 5, 2019
by Amanda Wijangco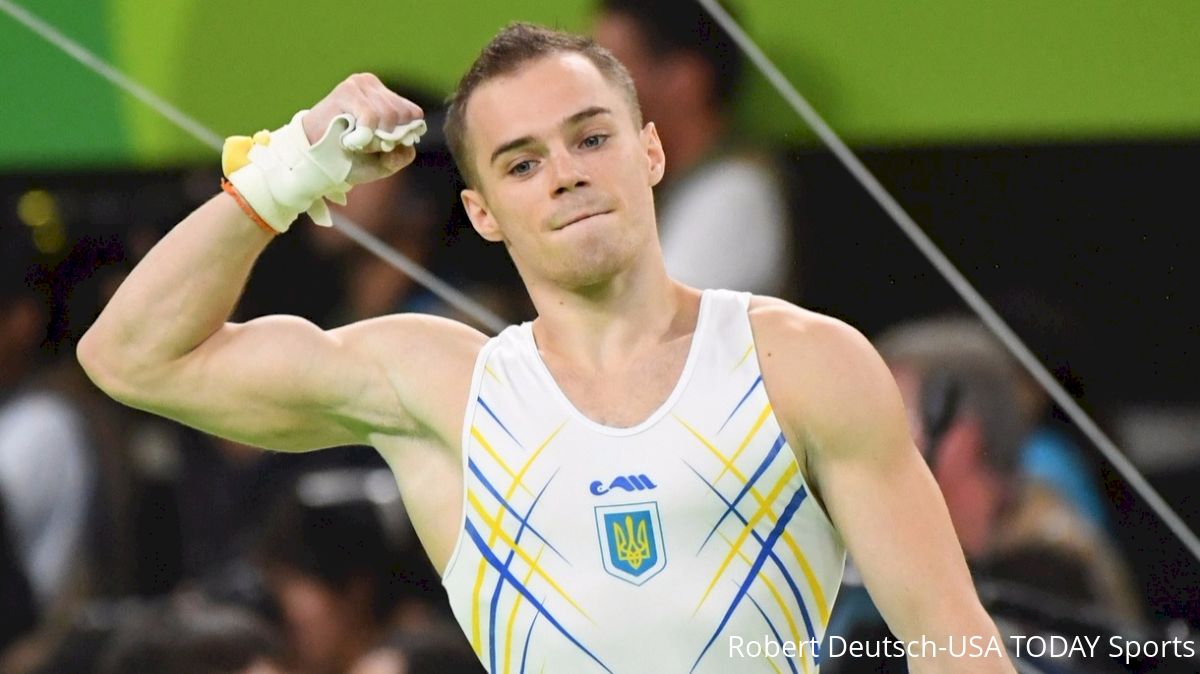 More than 100 gymnasts will be competing in the FIG Artistic Gymnastics World Challenge Cup in Szombathely, Hungary, Sept. 6-8. Headlining the men's and women's fields are Olympians Oleg Verniaiev and Roxana Popa, but there are other gymnasts who will be ones to watch and contend for medals.
Teja Belak (Women's VT)
The Slovenian gymnast is the reigning European vault champion and has won two World Challenge Cup medals on vault: gold in Osijek and silver in Koper. She has two strong vaults, a front handspring full and a Yurchenko double, that can medal even if she doesn't hit the Yurchenko, as she did at European Championships this year.
Krisztian Berki (PH)
The Hungarian is known for his excellence on pommel horse, and he is the 2012 Olympic champion on the event. He also has an eponymous skill on the event. In 2017 he also won the event title. He specializes in the event, and it's the only apparatus he's competing in Szombathely, where he's sure to contend for the podium.
Hamish Carter (HB)
A beautiful high bar set from @HamishCarter1!

He takes over the lead with this 14.175. #Illini | ?? pic.twitter.com/TjmyOo7572

— Illinois M Gym (@IlliniMGym) April 7, 2019
The Scottish gymnast who also represents Great Britain internationally and is on the University of Illinois NCAA men's gymnastics team is the reigning Big Ten champion on high bar. Carter had a great freshman collegiate season, winning two event titles on high bar and being named an All-American on the event.
Roxana Popa (UB)
The Spanish star hasn't competed in a major meet since the 2015 World Championships but has been on the comeback trail. She returned to the Spanish Championships this year with a 13.532 and won silver on the event, which she's been known for since her rise in 2013. She may not have the same routine or skills as before, but if she's able to compete near the level she was at in 2015, she should be able to contend.
Angelina Radivilova (BB)
The Ukrainian gymnast has been a familiar name on the World Challenge Cup circuit this year and even won beam in Osijek with a 13.333. Radivilova has a unique acro series that makes her stand out—she competes a front aerial front aerial in the middle of her routine.
Igor Radivilov (SR)
The Ukrainian men's gymnast will be joining his wife at the Szombathely Challenge Cup where he'll be a top contender on still rings. Radivilov is the reigning European Games bronze medalist and a two-time European Championships medalist on the event.
Alexander Shatilov (FX)
This Israeli Olympian specializes on floor, which is demonstrated by his seven European Championship medals and two World Championship medals on the event. Shatilov won gold on the event at the Doha World Cup earlier this year with a 14.633.
Emma Spence (Women's FX)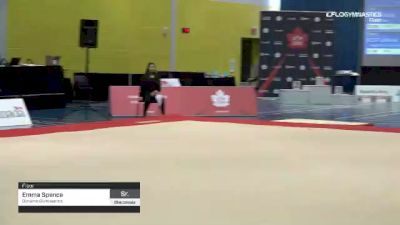 Unlock this video, live events, and more with a subscription!
Get Started
Already a subscriber? Log In
The Canadian Youth Olympian is in her first year as a senior, and this World Challenge Cup will be her first international assignment as a senior. Her floor routine includes two jam-packed combo passes, and she has solid tumbling, so she definitely has the potential to make the floor final.
Oleg Verniaiev (PB)
While Verniaiev is known for being one of the top men's all-around gymnasts in the world, parallel bars is arguably his best event. The Ukrainian won gold on the event in Rio and in Minsk at the 2019 European Games. He's also a three-time European champion on parallel bars.
Hidenobu Yonekura (Men's VT)
Yonekura can twist quickly, which, combined with his power, lends itself to excelling on vault. Earlier this year, he competed a Kasamatsu 2.5, which ended up being named for him. He has some form issues in the air but gets plenty height and power during his vault.