10 Useful Vault Drills
10 Useful Vault Drills
Here are 10 vault drills to work on for gymnasts of all skill levels.
Jun 26, 2019
by Miranda Martin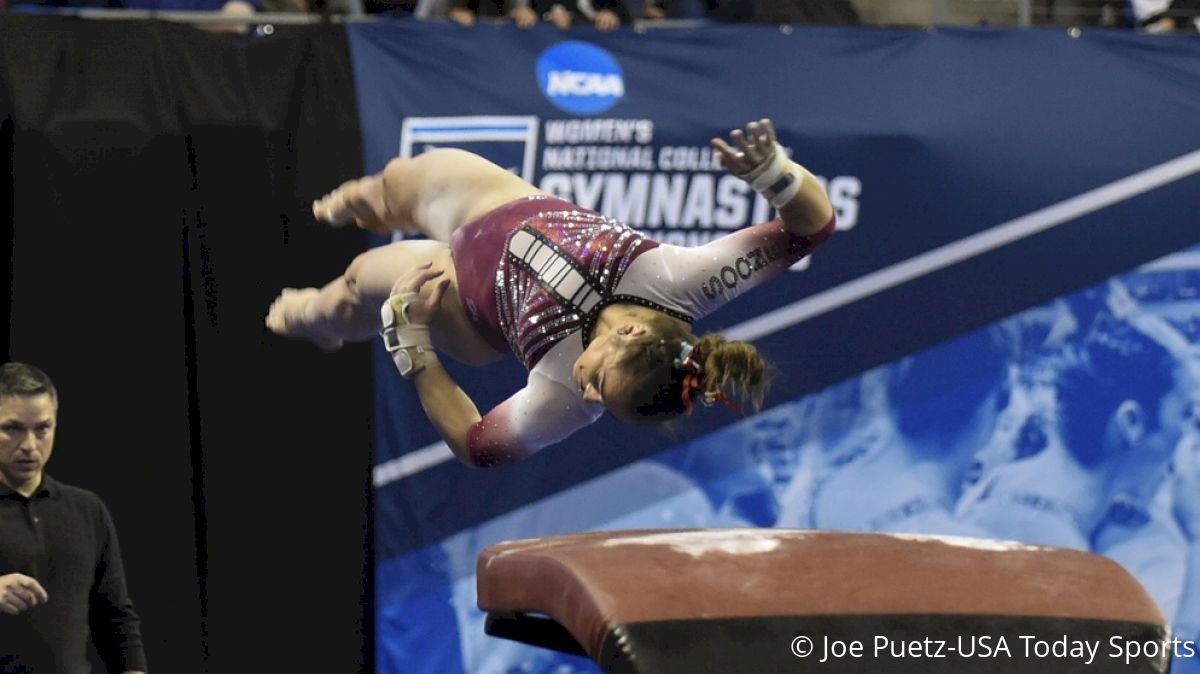 Practices can get long without the deadline of a meet approaching, but these drills can help switch up practices and keep them interesting. Here are 10 drills to work on for various skill levels. If you have a good one we missed, link a video in the comments.
1. Vault rotation & blocking
Two great drills are shown in this video, one at 3:35 and the other at 3:45. The drill at 3:35 is a great way to work on vault rotation, and keeping the body moving throughout the skill for Yurchenkos. The other is a simple drill, done on the Tumbl Trak and used to get the feeling of blocking. The second drill can be used for any vault, working on a powerful block to gain height.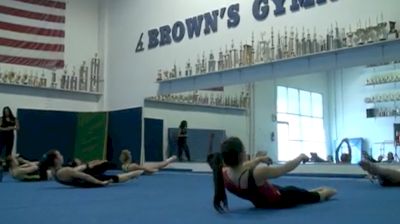 2. Vault blocking, shapes & heel drive
We love these creative, unique drills that work on vault basics. Because they are so simple, they can be used both for younger gymnasts learning these parts of the vault or for older gymnasts who need to revisit the basics. Either way, they are easy to put together and execute as stations or while waiting in line for vault.
3. Vault landings
This video shows a great vault drill at 3:00. In this example, she shows a twisting vault, but this drill can be used to work on the landing for any kind of vault. Gymnasts simply need to get up on the table and do the end of their vault off the table. This takes the focus off of the vault itself and makes the athlete solely focus on the landing. This kind of work helps them get used to the landing, especially because this drill can be done over and over and over again, since it is less work and quicker than doing a real vault. In the time it would take to do two vaults, a gymnast can have completed this drill 10 times, giving them lots of practice with how their landing will feel and how to spot it.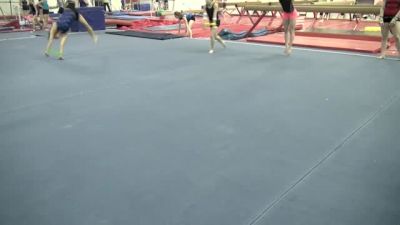 4. Front handspring vault power
This is a great drill to work on power on vault, because the gymnasts need to be using enough power to knock over the mat, and they will be aware of that as they approach, forcing them to work on power! This can also be a good one to use to discuss shape and arm swing in the leadup to the vault.
5. Running drills
The great thing about these running drills is that they can be used as a warm-up and done daily. These drills become so easy after doing them every day, it is just second nature to do them right when you get to the vault. At 7:45, there are many of these drills shown, and you can customize them to fit your specific needs.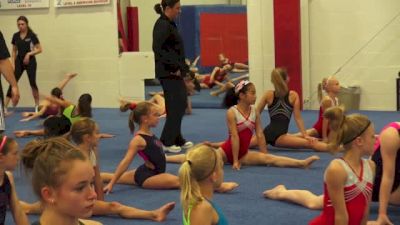 6. Accelerating out of hurdle
This simple drill works on gymnasts accelerating out of their hurdle to get into their vault quickly. As kids reach through their toes and lift into the vault, this trains them to do a nice hurdle.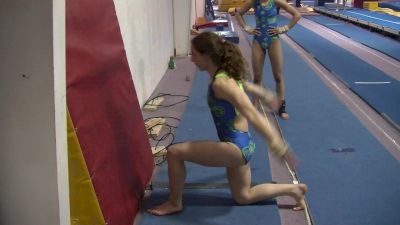 Unlock this video, live events, and more with a subscription!
Get Started
Already a subscriber? Log In
7. Vault height
The drill shown at 13:45 in this video from Legacy Elite is a good one to do to gain height on vault. In this drill, mats are stacked up behind the vault table, and only the first half of the vault is completed. The goal is to get the first half of the vault to a good height, to make it up onto the mats. That focuses on the roundoff entry and perfecting that part of the Yurchenko.
8. Introducing new vaults
The workout from Splitz Gymnastics at 13:50 includes a great way to teach completely new vaults. This drill can apply to any new vault, and it provides a lot of opportunity for teaching and learning. Doing a vault on the Tumbl Trak, over a mat setup, and into the pit not only helps safely teach new vaults, but saves the body during the offseason, making it the perfect summer drill to practice numbers without injury.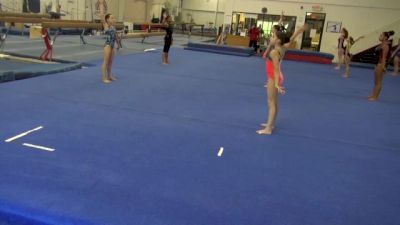 Unlock this video, live events, and more with a subscription!
Get Started
Already a subscriber? Log In
9. Fixing the "late leg" in roundoff entries
This video shows a few different drills to work on roundoff entries, to make sure they are done correctly. The main focus of these drills is fixing the "late leg", and making sure that second leg comes down quickly. These drills also focus on keeping a C shape on the board, as explained in the video. The explanation and drills start at 13:53.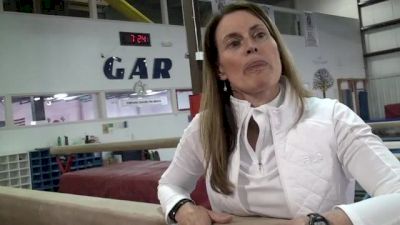 Unlock this video, live events, and more with a subscription!
Get Started
Already a subscriber? Log In
10. Cleaning up the roundoff entry
At Buckeye Gymnastics, they have three great roundoff entry drills to clean up the entry to vaults. In this video, they are displayed at 8:24. These drills are shown alongside a regular vault, to work on while waiting, which is the best way to solidify the concepts in gymnasts' minds.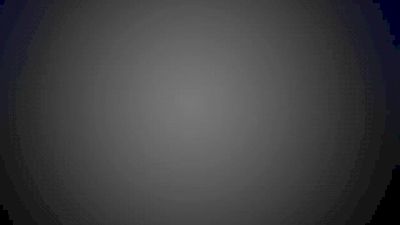 Unlock this video, live events, and more with a subscription!
Get Started
Already a subscriber? Log In