2019 Canadian Gymnastics Championships - Artistic
Top 5 Gymnasts To Watch at Canadian Championships
Top 5 Gymnasts To Watch at Canadian Championships
Ellie Black, Ana Padurariu, and Rene Cournoyer lead the gymnasts to watch at the 2019 Artistic Gymnastics Canadian Championships.
May 23, 2019
by Amanda Wijangco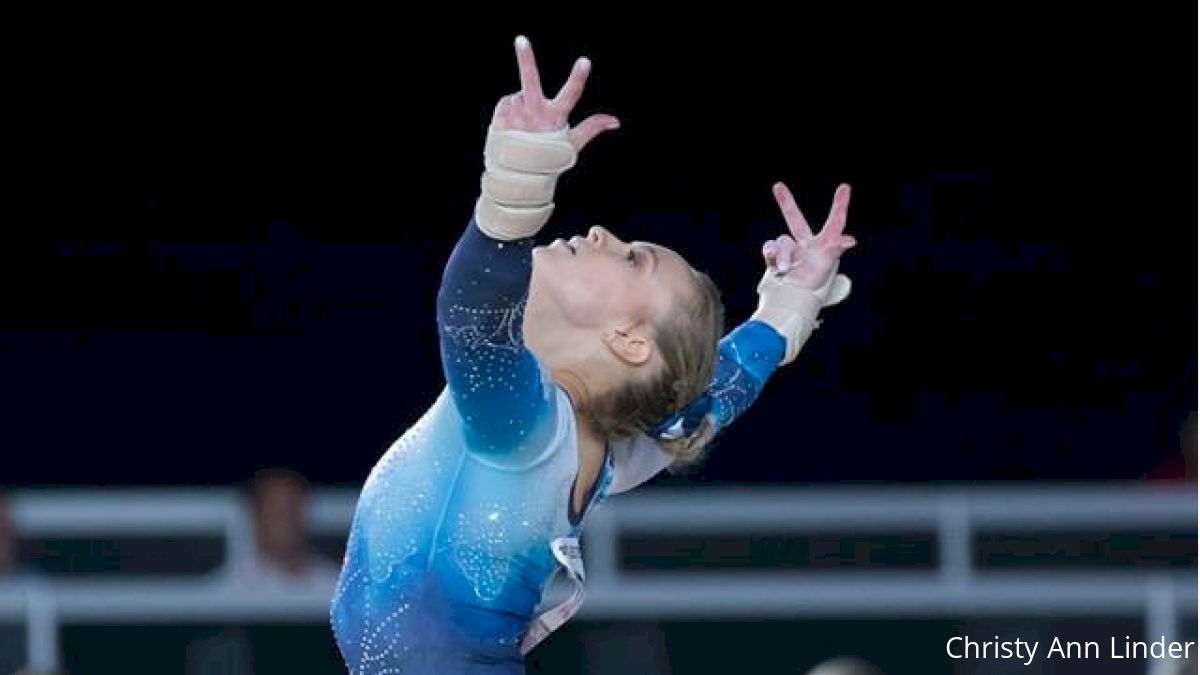 Gymnastics Canada is set to crown its 2019 national champions in artistic gymnastics at the 2019 Canadian Championships. But with more than 300 women and nearly 500 men competing, there's a lot of talent to watch. Here are five of the top athletes to keep an eye on during the competition from May 23-26, which will stream live here on FloGymnastics.
Ellie Black - Senior Women
Unlock this video, live events, and more with a subscription! Get Started

Already a subscriber? Log In
As a five-time national senior all-around champion, the reigning senior all-around champion, and a two-time Olympian, it's no surprise Black is one to watch in the senior women's competition. She won bronze at the 2019 American Cup, dominated the 2018 Canadian Championships, winning first all-around, first on bars and beam, and second on floor, showing she's a great competitor in both domestic and international competition. Her most recent event accolade was at 2019 Elite Canada, where she won the senior vault title. Black is a strong contender for the all-around title as well as the vault and floor titles.
Ana Padurariu - Senior Women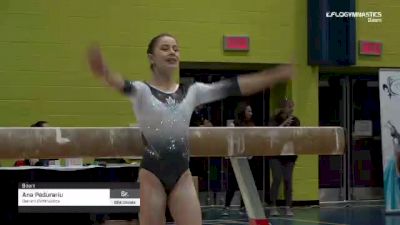 Unlock this video, live events, and more with a subscription!
Get Started
Already a subscriber? Log In
This year's Canadian Championships marks Padurariu's first nationals as a senior that she will be competing all-around. Last year, she was only able to compete on bars due to an injury, but this year, she's set to compete on all four events and has a shot at the all-around title. She won the women's senior all-around at Elite Canada earlier this year, finishing ahead of Black. Padurariu also won three event titles at Elite Canada on bars, beam, and floor. In addition, she had a great showing at her first World Cup when she won silver at the Stuttgart World Cup, finishing behind Simone Biles.
However, she is dealing with a growth spurt of two inches that has presented a challenge in her preparation for this meet. It affects bars the most, but she's proven to be successful despite her new height in competitions earlier this year. If Padurariu simply does what she did at Elite Canada, where she faced many of the same competitors, she should have no problem contending for her first senior all-around title.
Rene Cournoyer - Senior Men
Cournoyer won three senior men's all-around titles last year, including the ones at Canadian Championships, Elite Canada, and the University of Calgary International Cup. He also helped Team Canada win a silver medal at the Commonwealth Games and led the team to a fifth-place finish at the Senior Pan American Championships last year. In addition, he won silver in the all-around at Pan American Championships. At last year's World Championships, he qualified for the all-around final but unfortunately had to withdraw due to injury. Cournoyer said he's fully recovered from his injuries, so he should be able to contend and defend his national title.
Felix Dolci - Junior Men (16-17)
Dolci is a rising star for Team Canada, making national team for the first time last year and medaling at three major international competitions. At the Pacific Rim Championships, Dolci won silver in the team competition and on still rings, in addition to qualifying to the parallel bars and high bar finals. At the Junior Pan American Championships, he won rings and won four bronze medals for team, all-around, floor, and high bar. At the Youth Olympic Games, he won silver on rings, qualified for three other event finals, and finished ninth in the all-around. Earlier this year, he competed at the University of Calgary International Cup and won a trio of gold medals on pommel horse, rings, and high bar. He also won junior all-around, floor, vault, and high bar titles at last year's Canadian Championships. So whether it be individual events or the all-around, Dolci has shown he can compete for a title, nationally and internationally.
Denelle Pedrick - Level 10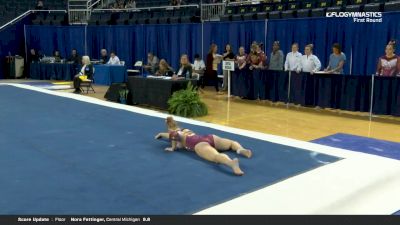 Unlock this video, live events, and more with a subscription!
Get Started
Already a subscriber? Log In
After a great junior season at Central Michigan, Pedrick is headed back to her home country to compete as a level 10 at the Canadian Championships. During the 2019 NCAA season, Pedrick was a consistent all-around competitor for the Chippewas and had a season-high 39.4500.She had season highs of 9.900 on vault and beam and a season high of 9.9250 on floor. After her team failed to advance to the second round of regionals, Pedrick continued on as an individual all-around competitor and finished her season with a great 39.3750 all-around score. With much competition experience this year already, Pedrick should be able to excel at this meet.
---
Related:
Ana Padurariu Aims for Confidence & Consistency Despite Setback