2019 Elevate the Stage, Birmingham
NCAA Gymnasts To Watch At Elevate The Stage Birmingham
NCAA Gymnasts To Watch At Elevate The Stage Birmingham
Elevate the Stage Birmingham will feature two NCAA meets, including a Big Ten and SEC gymnastics showdown and a matchup between rivals Auburn and Alabama.
Nov 28, 2018
by Amanda Wijangco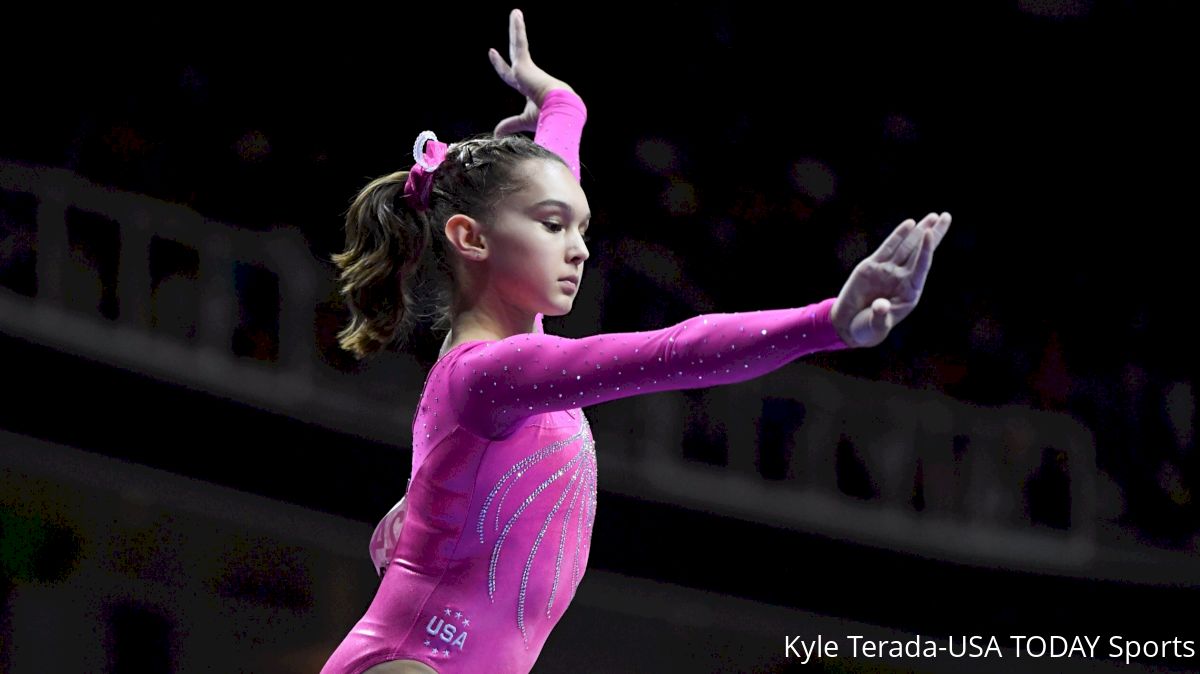 Just over one month is left until the NCAA gymnastics season begins, and teams all over the country will compete weekend after weekend in dual meets, quad meets, and even meets on podium — like Elevate the Stage. The 2019 NCAA season includes two Elevate the Stage events with the final one happening in Birmingham, Alabama.
The March 8 meet will be a quad meet with Arkansas, Georgia, Michigan State, and Minnesota. The March 9 meet will be a dual meet with rivals Alabama and Auburn. Both NCAA competitions at Elevate the Stage Birmingham will bring many experienced and talented former elite and club gymnasts to watch.
March 8: Arkansas, Georgia, Michigan State, and Minnesota
1. Sophia Carter | Arkansas
Carter is entering her sophomore season at Arkansas after a stellar freshman season in which she competed in the all-around a few times, but balance beam and floor exercise are where she shined most. This comes to no surprise considering she did her club training at GAGE under Al Fong and Armine Barutyan-Fong. Her exquisite beam work made her the first Razorback gymnast to score a 9.975 twice on the same event. Her career high of 9.950 on floor isn't shabby, either.

While Carter doesn't have the same elite or podium experience as the gymnasts she trained with at GAGE, she is just as poised and talented and has proven to be a rising star for Arkansas. Her 9.975 on beam set the program record on the apparatus, and she's the only the second Razorback to be named SEC Specialist of the Week. As she progresses as a collegiate gymnast, her vault, uneven bars, and all-around scores can improve and make her a leader on and off the mat for the Razorbacks.
2. Emily Schild | Georgia
The Bulldogs have a few former elite gymnasts who are no strangers to competing on podium, but Schild is one to watch for a few reasons. She's entering her sophomore season after competing for about half of last season following recovery from a knee injury. Schild competed on her signature event, uneven bars, seven times last season in addition to beam four times and vault once. If she can reach or exceed her career highs of 9.875 and 9.825 on bars and beam, respectively, Schild can become a staple for the Bulldogs' lineups this season.

Now that she's recovered from last year's injury, has some collegiate experience under her belt, and has years of elite competition behind her, competing on podium at Elevate the Stage Birmingham should be no problem for her. She helped Team USA earned gold at the 2015 Pan American Games in Toronto and competed at 2016 Olympic Trials.
3. Sydney Ewing | Michigan State
The Spartans are actually one of two teams that will be competing in both Elevate the Stage competitions, so they will be fortunate enough to get more podium experience than most teams. One Spartan to watch is freshman Sydney Ewing. Ewing doesn't have elite experience but does have a wealth of club experience as she competed level 10 for seven years. In addition, she hails from the renowned Texas gym of WOGA, where many elite gymnasts have trained over the years.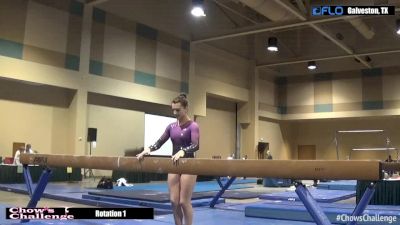 Unlock this video, live events, and more with a subscription!
Get Started
Already a subscriber? Log In

She qualified to J.O. Nationals in 2015 and 2016 and was the 2018 Region 3 uneven bars bronze medalist. Although she's a freshman, Ewing has lots of competitive experience and trained at an elite gym, so she should be able to fare well at Elevate the Stage Birmingham, especially if she competes at the Toledo meet and gets podium experience there.
4. Ivy Lu | Minnesota
Though Lu was an elite gymnast in Canada, she's better known to the gymnastics community for her career as a Golden Gophers gymnast. She enters her junior season after a breakout 2018 season that included a school-record perfect 10.0 on beam and school-record 9.975 on bars. Lu has competed only on bars and beam but has been superb for the Gophers. She won the Big Ten bars title and was named NACGC/W Regular Season First Team All-American on bars, too.

Last March was phenomenal for Lu's gymnastics as she earned four consecutive 9.950s. This March she'll be competing at Elevate the Stage where her elite experience on podium and stunning NCAA work will come in handy for the Gophers. Lu has competed at International Gymnix and Elite Canada and was the all-around and beam champion at the 2015 Canadian Championships in the open category.
March 9: Alabama vs Auburn
5. Shallon Olsen Alabama
Competing on podium at Elevate the Stage definitely won't be anything new for the reigning World vault silver medalist. Olsen is in her first year at Alabama and should make an immediate impact on the Crimson Tide's lineups, thanks not only to her gymnastics talent but her elite experience. With her elite vault experience, she can easily help the Crimson Tide get 10.0 start values on vault. This year alone, Olsen has earned four gold medals on vault (from Elite Canada, International Gymnix, the Commonwealth Games, and the Canadian National Championships).

She also made vault finals at the 2016 Olympics, finishing eighth, and has been on the Canadian National Team since 2010. Olsen competed at World Championships last year in her home country and has earned individual and team medals at the 2014 and 2016 Pacific Rim Championships. Though transitioning from elite to NCAA gymnastics is an adjustment, Olsen can use her elite background to help her at Elevate the Stage when she competes on podium once again.
6. Molly Frack | Auburn
Another SEC freshman with elite experience is Parkette's alum Molly Frack. After switching her verbal commitment from LSU, Frack is in her first year with the Auburn Tigers after a few years of elite before dropping back to level 10. She competed at the 2013 and 2014 Secret U.S. Classic and P&G Gymnastics Championships as a junior, giving her some experience competing on a podium.

In 2015 and 2016, she competed level 10 and qualified to J.O. Nationals in 2016. She finished in the top 10 on all events and in the all-around at the 2016 Pennsylvania State Championships and 2016 Region 7 Championships, including a state bar title, state silver all-around medal, and regional silver medal on floor. Due to an injury, she did not compete in 2017 and will be competing for the first time since 2016 when she makes her NCAA debut. Frack has a nice balance of elite and club gymnastics experience that makes Elevate the Stage a meet she could excel at.