2018 Artistic Gymnastics World Championships
Roster: U.S. Women's 2018 World Team Selection Camp
Roster: U.S. Women's 2018 World Team Selection Camp
Following the nominative roster release, USAG posted the gymnasts who will attend the 2018 U.S. Women's World Team Selection Camp.
Oct 2, 2018
by Becca Reed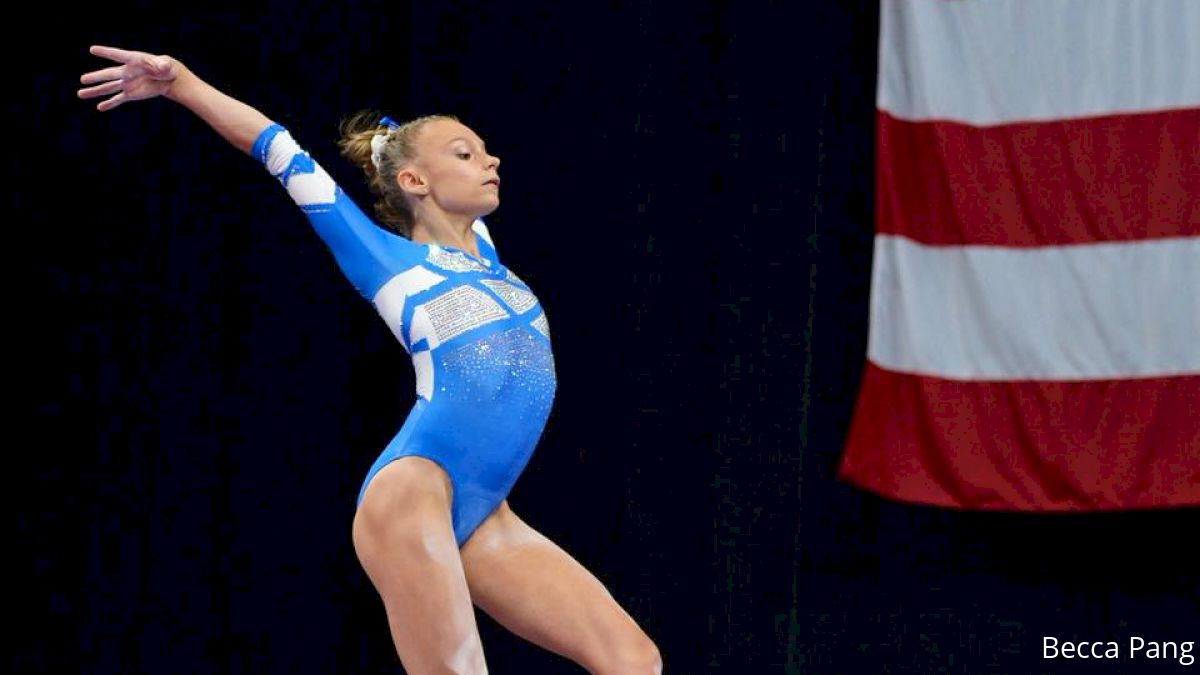 Following the 2018 World Championships nominative roster release by the International Gymnastics Federation, USA Gymnastics posted the gymnasts who will attend the 2018 U.S. Women's World Team Selection Camp.
USA's nominative team consists of Simone Biles, Morgan Hurd, Riley McCusker, Grace McCallum, and Kara Eaker, with Shilese Jones as the alternate.
Notably missing are Jade Carey and Trinity Thomas who declined their invitations to the selection camp.
The camp will be held October 10-12 and competition on the 11th will be live-streamed on USAG's YouTube page.
Full press release below via USA Gymnastics:
Nine women will participate in the 2018 U.S. Women's World Team Selection Camp, slated for Oct. 10-12 at EVO Athletics in Sarasota, Fla. The 2018 World Championships, Oct. 25-Nov. 4 in Doha, Qatar, is the first opportunity for countries to qualify for the 2020 Olympic Games in Tokyo.
The three-day camp includes a one-day competition on Oct. 11 that will be livestreamed on the USA Gymnastics YouTube Channel. The U.S. Women's World Championships Team will be named after the conclusion of the morning training session on Oct. 12.
The nine women participating in the selection camp are listed below.
Simone Biles, Spring, Texas/World Champions Centre
Jordan Chiles, Vancouver, Wash./Naydenov Gymnastics
Kara Eaker, Grain Valley, Missouri/ Great American Gymnastics Express
Morgan Hurd, Middletown, Del./First State Gymnastics
Shilese Jones, Westerville, Ohio/Future Gymnastics Academy
Grace McCallum, Isanti, Minn./Twin City Twisters
Riley McCusker, Brielle, N.J./MG Elite
Alyona Shchennikova, Evergreen, Colo./5280 Gymnastics
Ragan Smith, Lewisville, Texas/Texas Dreams Gymnastics
Tom Forster, the women's national high-performance training coordinator, is overseeing the selection camp. The members of the Athlete Selection Committee are: Forster; Terin Humphrey, athlete representative; and Tatiana Perskaia, International Elite Committee representative.
The top three countries in the team competition at the 2018 World Championships advance to the 2020 Olympic Games. In 2020, each Olympic team has four members, and countries participating in the team competition may also have up to two additional spots for athletes to compete as individuals in the all-around and/or individual events. Under the new Olympic qualification system, any athlete who competes on a country's team in 2018 that qualifies for the Games is not eligible to earn an individual nominative berth through the apparatus World Cup series.
U.S. national team members Jade Carey of Phoenix, Ariz./Arizona Sunrays, and Trinity Thomas of York, Pennsylvania/Prestige, declined the invitation to the selection camp.
Carey, who is the defending vault and floor exercise World silver medalist, and her coach, Brian Carey, want to pursue qualifying as an individual through the apparatus World Cup series, which precludes her competing on the 2018 World Team.
"Jade and I will be cheering loudly for the U.S. World Team, and we send best wishes for a safe and successful competition," said Brian Carey. "Jade is honored to represent the United States and is looking forward to trying to make the team for the 2019 World Championships."
"Both Jade and Trinity are important members of the U.S. National Team," said Forster. "The new Olympic team and qualification process requires a new way of looking at the Olympic qualification process, and the four-person team does make it more difficult for an event specialist. We want to provide all of our athletes with the opportunity to achieve their dreams, and we support Jade's and Brian's goal of earning a nominal spot through the apparatus World Cup process."