2018 NCAA Gymnastics Regional Championships
Peng Peng Lee Talks 'Peng Probs' And Why This Is Her Favorite Year At UCLA
Peng Peng Lee Talks 'Peng Probs' And Why This Is Her Favorite Year At UCLA
FloGymnastics talks with Peng-Peng Lee about embracing pressure, the birth of the peace sign, UCLA's race to a national championship, and more!
Apr 6, 2018
by Sarah Lorish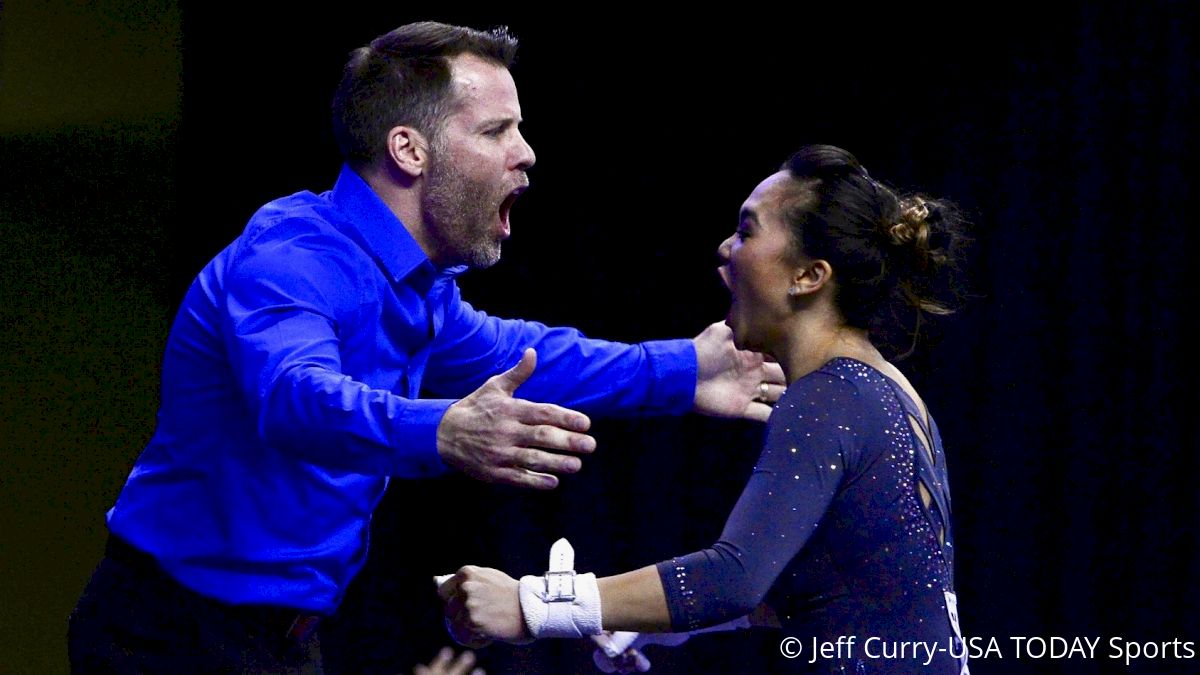 In this episode, FloGymnastics gets on the phone on with Christine "Peng Peng" Lee, resident beam queen of the UCLA Bruins and perfection connoisseur.
Listen below to hear the full interview, or click right to specific topics.
(00:24) Practice during the bye week and heading into regionals
(01:12) On Pac-12s
Uncharacteristic mistakes
(01:34) How the stress keeps Peng sharp
(2:38) Turning pressure into perfection
(4:08) The birth of the peace sign
"I think I thrive most when things aren't perfect"
(05:01) The year of 10s
(05:20) "Peng Peng Probs"
The importance of finding what works for you
Swapping a switch leap for a double turn combo (you know, like we all do…)
(06:40) On beam as a performance
(07:22) On being selected as a finalist for the AAI Awards...twice
"Hopefully people see how much fun I'm having, how much joy I bring to the sport"
Promoting the positives of gymnastics in these dark time of the sport
(09:05) Peng the Poet: Looking back on her career
Every moment is a story for the book
(09:54) Taking the bad times and using them for good
(11:22) The sixth time's a charm
"I didn't initially want to [come back a sixth season]"
"My goal was to make sure that I could lead this team to a national championship"
(13:54) Peng's Legacy
"The legacy that I'd like to leave with is for people to be free while they're doing gymnastics."
"Don't waste a minute of your life"
(15:22) On gymnastics as an art and the beauty in different
"I know I can be perfect if I just have fun and trust myself."